The Scots Magazine January 2021 Issue – Out Now!
---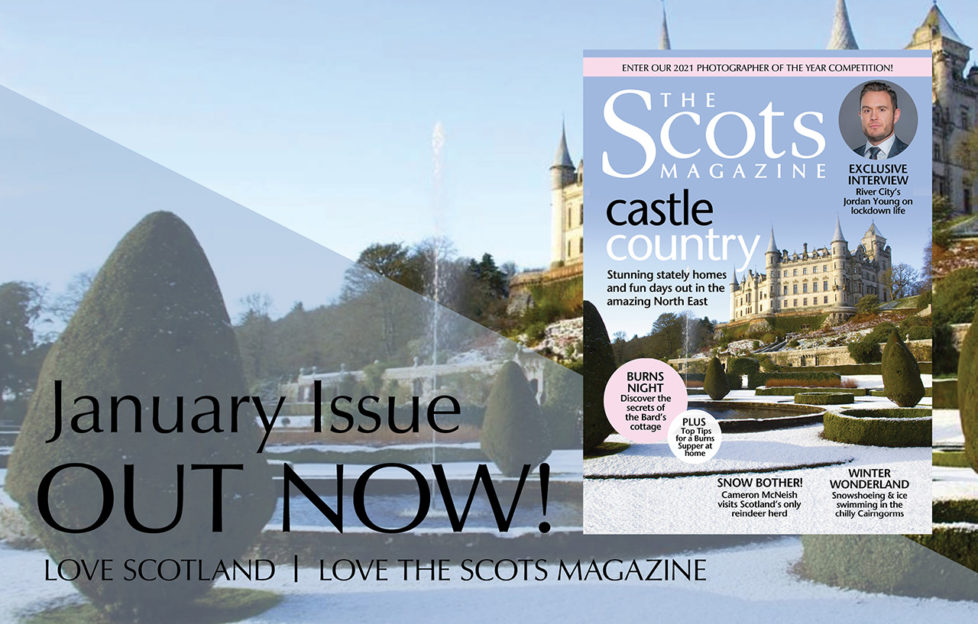 ---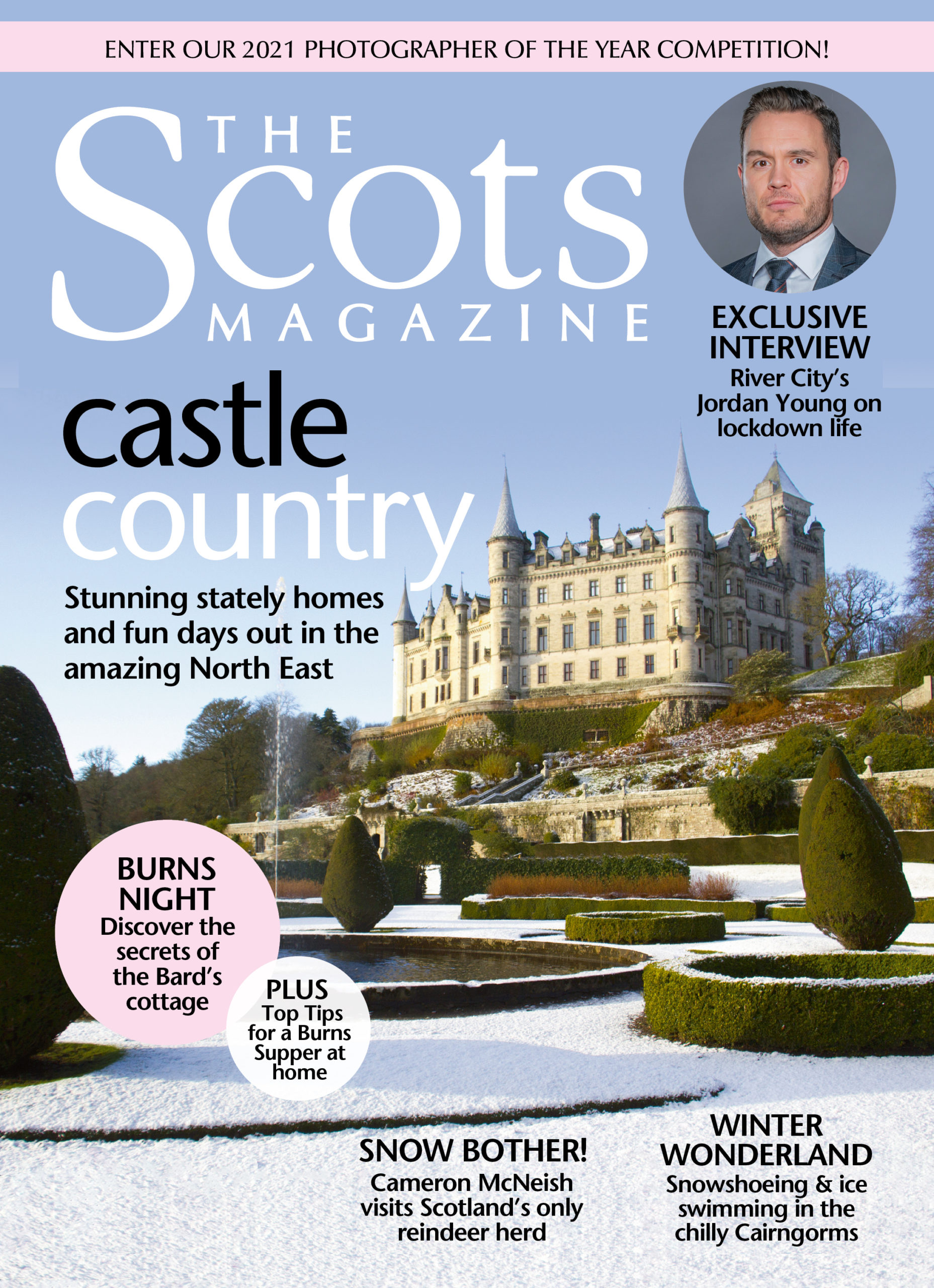 You can find your nearest stockist by entering 
your postcode here.
Get it digitally to your smartphone or tablet, too
– just visit the app store, or get a digital subscription.
---
CONTENTS
Kenny MacAskill looks at the life of George Kinloch, political outlaw turned MP for Dundee
My Scotland television personality Kaye Adams shares her favourite spots from across Scotland
Wee Blether with Lisa Matthews, Scotland's youngest female brewer who has just launched her first beer
 Hear from the CEOs of Scotland's two National Parks
Big interview with Jordan Young, River City gangster and Scot Squad beat cop
The Great Eight The Robert Burns Birthplace Museum in Alloway holds treasures from the bard's life
 A-Z Of Great Scots learn the story of soldier and honorary Scotsman, Abdul Ghani
Discover a selection of events from across Scotland, to join both online and in-person
Jim Crumley has a rare interaction with the magnificent Bewick's swan
Alec Crawford's new book of underwater adventures
Learn how to host the perfect at-home Burns Night with our fun guide
Carina's Kitchen New year's resolutions call for a delicious healthy recipe
The largest of the Small Isles, Rùm is a rough diamond waiting to be explored
Polly Pullar investigates a Scottish breed of cattle once thought to be extinct
Sound Of Scotland Scottish bands and artists have put together a charity album to help support their crews
Get the blood pumping with ice swimming this winter
Grab your camera and get snapping to enter our annual Photographer of the Year competition

Fiona Russell recalls a snowy adventure in the Cairngorms
Slàinte Mhath Bladnoch is Scotland's most southerly distillery – and possibly its hardiest
Explore 400 years of history from Greyfriars Kirkyard
Discover the wonders of the North East, from castles to crafts
Meet Finlay Wild, one of Scotland's best hill runners
Plus our pick of the best…
The Great Gear Guide, Around Scotland events,
and reviews of the best hotels and restaurants
will keep you right this month.
---

Never Miss An Issue

Of The Scots Magazine.
Save an incredible 50% on the shop price when you subscribe!
Or find y

our nearest stockist

here

.