News & Views November 27
---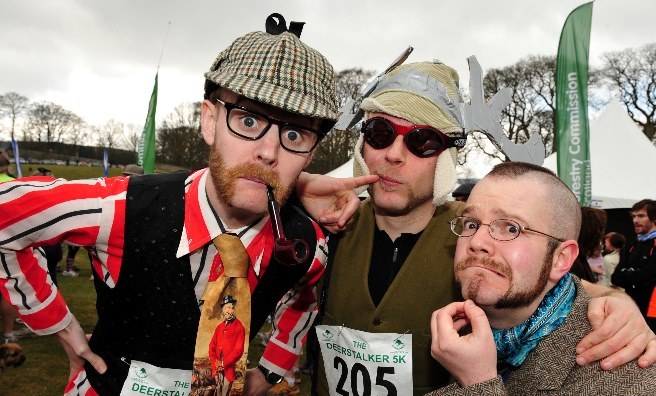 The Mighty Deerstalker
 The Mighty Deerstalker Returns
Entries are now open for The Mighty Deerstalker, the toughest off-road run in the UK.
Taking place at Traquair House, Innerleithen on Saturday 14th March 2015, The Mighty Deerstalker will see over 3,500 men and women pushed to their physical limits in the beautiful setting of Tweed Valley.
The 10k course features a mixture of steep ascents, water crossings, forest trails and various natural and man-made obstacles, with competitors completing the second half in darkness, with only a head-torch to light their way. Competitors can enter as an individual or as a team and, once the race is over, there's one more obstacle to tackle; The Mighty Beerstalker party, with food, drink and live music.
"The Mighty Deerstalker is one of our toughest events as competitors not only have to deal with a gruelling course in the wilds of the Scottish winter, but they must do so in complete darkness," said Jim Mee of adventure sports company Rat Race, creator of the Mighty Deerstalker said of the upcoming event.
"There is always a fantastic atmosphere on the run as competitors are dressed in tartan and tweed and are very eager to get to the Mighty Beerstalker tent!"
Entry to the 2015 event is open until capacity is reached and costs £55 per person or £50 for a team of 5.  To enter online and specialist clothing for the event please visit www.ratrace.com
For more News & Views from across Scotland, click here