News & Views November 6
---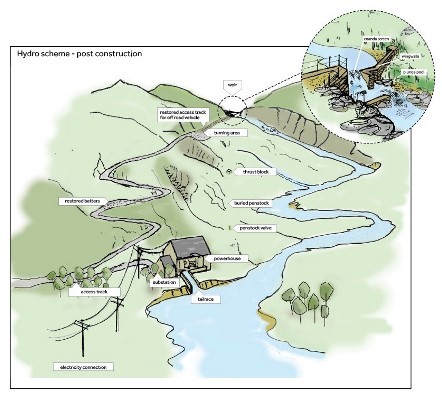 Callander Community Development Trust
Fishermen's Traditions and Superstitions
A multi-media installation exploring the traditions and superstitions surrounding fishing opens at the Scottish Fisheries Museum tomorrow (November 7, 2014), where it will run until February 1, 2015.
Deirdre and Derek Robertson's exhibition examines the theme of 'fate', while also exploring the traditions of fishing communities and the strange-but-true tale of a drowned fisherman, a lost painting and overlaid stories of superstition and fate.
The installation also incorporates assemblages which refer to the almost forgotten tradition of dressed herrings. This New Year tradition, which was largely followed in Dundee, involved decorating dried fish and hanging in the home for the next twelve months to avert bad luck.
Cheers!
Multi-award winning Edinburgh Gin™ has unveiled a new Rhubarb & Ginger Gin Liqueur.
Rhubarb & Ginger is the latest addition to the Edinburgh Gin Liqueur range, combining tangy Scottish rhubarb with oriental ginger and the distinctive flavour of Edinburgh Gin.
Rhubarb & Ginger is delicious on its own, as a long drink with soda, tonic or lemonade or with sparkling wine. With Christmas just around the corner, it also gives a tasty kick to crumbles, trifles, stewed fruits or seasonal preserves.
Rhubarb & Ginger Edinburgh Gin Liqueur is available in selected retailers and at the Edinburgh Gin Distillery.
Launch of£1.65m Community-led Hydro Project
Members of Callander Community Development Trust today launched Callander Community Hydro Ltd, a pioneering, renewable energy scheme which is one of the first community-led hydro schemes in Scotland.
In 2008, members of the Development Trust conceived the idea of a hydro electric scheme to generate income for community projects and successfully applied to Forestry Commission Scotland's 'National Forest Land Scheme' to lease the site at Stank Glen, just north of the picturesque town.
"We can all be exceptionally proud of what we have achieved and the legacy we are leaving for the future," said Frank Park, chair of both Callander Community Development Trust and Callander Community Hydro Ltd, who explained that Callander Community Hydro Ltd. will generate 1.3 – 1.4 Gigawatt hours per year, all of which will be exported to the national grid.
The scheme will be operated and maintained by volunteers from the local community and profits will be gift aided to Callander Community Development Trust to be invested in community projects.
Highlands & Islands Food & Drink Awards
On Friday, October 24, the north of Scotland's food and drink industry was honoured at the tenth annual Highlands & Islands Food & Drink Awards dinner in Inverness.
Winners ranged from breweries and bakeries to restaurants and retailers and included producers of premium Scottish salmon, salt, ice cream, goat and buffalo.
The top honour of the evening – Ambassador of the Year Award – was presented to Shirley Spear, founder and director of Skye's Michelin star restaurant The Three Chimneys and the House Over-By.
"I am inordinately proud of all that my husband Eddie and I have achieved, developed and sustained over the past 30 years, despite our remote location and sometimes inhospitable circumstances," said Shirley.
The hotly-contested Restaurant of the Year Award was presented to Station Road at the Lovat Loch Ness in Fort Augustus, the Best Eatery Award went to Frankie's Fish & Chips in Shetland and Kiltarlity-based Highland Cordials walked away with the prestigious Judges' Award for their impressive tasting Nettle & Ginger Cordial.
For the full list of winners, click here.