News & Views October 30
---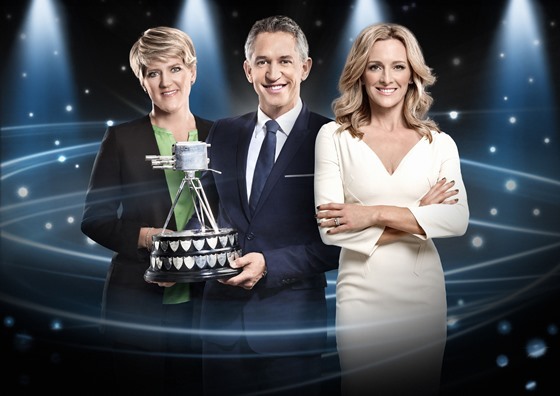 BBC Sports Personality of the Year 2014
Glasgow To Host BBC Sports Personality of the Year 2014
The BBC's star-studded Sports Personality of the Year 2014 is to take place at the SSE Hydro in Glasgow on Sunday, December 14.
This hugely-anticipated evening features almost three hours of celebration, looking back at 2014's incredible year of sport. Hosted by Gary Lineker, Clare Balding and Gabby Logan, the 2014 Sports Personality of the Year will be broadcast live on BBC One and BBC One HD.
"We had such a fantastic time in Glasgow at the Commonwealth Games and can't wait to be back to celebrate not only the Games but also the many other sporting achievements that have taken place over the year," said Gary Lineker.
The event will include seven awards, which will be presented and received by some of the biggest names in sport. Last year, the coveted trophy was won by Andy Murray following his historic Wimbledon triumph and this year's winner will join the long list of sporting greats who have claimed the trophy.
"The BBC Sports Personality of the Year 2014 is a fitting finale to what has been a phenomenal year for Glasgow following the city's delivery of the best ever Commonwealth Games," said Councillor Gordon Matheson, Leader of Glasgow City Council. "Glasgow's global profile has never been greater and the people of Glasgow have been at the heart of that success."
Tickets for BBC Sports Personality of the Year 2014 will go on sale on Friday 31 October at 9am.Tickets are priced at £45, £55 and £60 and are subject to a 10% service charge, with a limit of four per person. Children under 16 (minimum age 10 years) must be accompanied by an adult. Tickets can be purchased online at www.thessehydro.com, by calling the ticket hotline on 0844 395 4000 or in person from the main box office in the SECC.
Book Prize 1: Dundee International Book Prize
An English debut author who says writing saved her from her 'chaotic' twenties has been named the winner of the 2014 Dundee International Book Prize.
Prize winner Amy Mason received £10,000 and a deal with Glasgow-based Cargo Publishing for her novel, The Other Ida. This funny, brave and moving book sees the eponymous heroine, named after a hit play written by her heavy-drinking mother, return home after the older woman finally succumbs to alcoholism.
"Winning the prize is obviously completely brilliant," said Amy. "To get the novel published, and enough money to keep me writing for a year, is amazing. It's just an enormously encouraging thing to happen."
The Dundee International Book Prize, now in its 10th year, is organised by the Literary Dundee initiative, and Dundee City Council's 'One City, Many Discoveries' campaign.
Book Prize 2: Edinburgh International Book Festival's First Book Award
Kuwaiti author Mai Al-Nakib has won the Edinburgh International Book Festival's First Book Award with her debut collection of short stories, The Hidden Light of Objects.
"This was my first time at the fantastic Book Festival, and I can't thank the organisers enough for their support said Mai Al Nakib.
"This award is especially meaningful to me because it is my first and because it comes from Edinburgh, the city I spent time in when I was a baby. Winning an award from this city's Book Festival feels like I've come full circle. I couldn't be more thrilled."
The First Book Award encourages the Book Festival audience to discover the wealth of debut fiction featured in the Festival each by voting for their favourite book – this year, over 2,200 votes were received. Full details of all nominees for this year's First Book Award can be found here.
National Museum of Scotland Receives £1.3 million Grant from The Wellcome Trust 
The Wellcome Trust has awarded the National Museum of Scotland a grant of £1.3 million towards the creation of six new galleries of Science and Technology.
Opening in 2016, these galleries will help create a Scottish centre for scientific engagement, making the Museum a major hub for science communication and dialogue in the UK and beyond.
The science and technology collections held by National Museums Scotland cover a remarkable range of time and subject areas, from scientific instruments made in the 11th century to cutting-edge 21st century technology. Across the new galleries, real objects and engaging interpretation will tell inspiring stories about scientists, technologists and engineers, including those with Scottish connections.
The Wellcome Trust support will particularly focus on biomedical science. The topics covered will include the science of genetics (Dolly the sheep will be a focal point), the development of new pharmaceuticals (including the work of Scottish Nobel Prize winning scientist Sir James Black) and advances in prosthetics and body implants.
"The new Science and Technology galleries will provide inspiration for the scientists and engineers of tomorrow," said Dr Gordon Rintoul, Director of National Museums Scotland. "The generous support of the Wellcome Trust will enable us to reveal the richness and complexity of science, engaging and inspiring audiences for years to come."
The six new galleries are part of a £14.1 million project to create ten new galleries displaying National Museums Scotland's internationally important collections of science and technology, decorative art, design and fashion. For more information, visit www.nms.ac.uk/masterplan
Mod Success for Dundee Singer
Anne Bennet from Dundee was the star of this year's Royal National Mod, winning four out of five of the solo competitions she entered.
Anne returned home to Dundee, where she teaches deaf children at Claypotts Castle Primary School, with four golds and a silver. "I really was blown away when I did so well," said Anne, who is secretary of Dundee Gaelic Choir. "I always work hard and do well but you just never know."