Oran Mor – A Legend In Your Lunchtime
---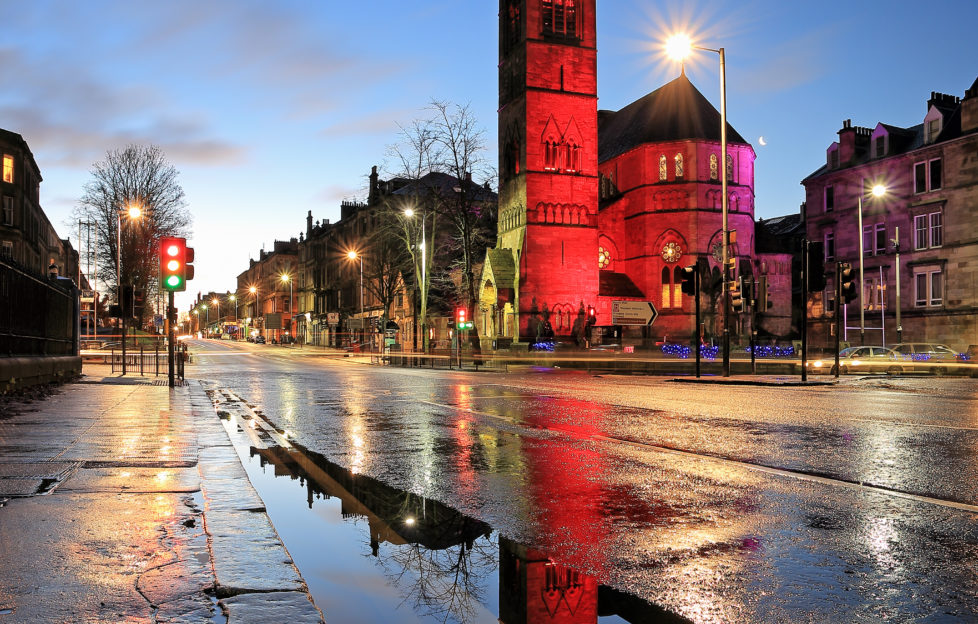 Famous for its Play, Pie and a Pint series, Glasgow's Oran Mor celebrates 15 years, 30 seasons and 500 plays this season
For four years, Kelvinside Parish Church on Byres Road in Glasgow stood derelict, risking decay and subsequent demolition.
However, a group led by entrepreneur Colin Beattie started refurbishment in 2002, and its doors opened again two years later as Oran Mor, an arts and leisure centre. Since then it has provided a variety of events including comedy nights, cabaret, live music and the hugely successful A Play, A Pie and A Pint series.
Founded by the late David McLellan in 2004, the Play, Pie and Pint series supports writer, actors and producers at varying stages of their careers. 36 new plays are performed every year with productions performed as far afield as Seoul and Beirut. That makes it one of Scotland's less-lauded exports.
Talking Oran Mor
"It can be quite daunting for our performers who only get two weeks' rehearsing before the run," says Sarah MacFarlane, Associate Producer at Oran Mor. "Because the space is multifunctional, we rehearse off-site. After the play each afternoon the room has to be turned around for evening music or comedy events, and also doubles as a nightclub at the weekends.
"Because of this, we don't have an opportunity to sort the technical details until the morning before the show opens at lunchtime," she says. "This can be a little unnerving for actors who are used to having time on the stage with full set and costume before the show opens.
"Each year we produce 36 plays plus a Christmas and summer pantomime. These attract over 20,000 visitors annually."
What's on
Variety is the spice of life in the 3Ps. In three weeks, productions included a play about Pink Floyd front-man Syd Barrett, the next a tale about Samuel Johnson's travels in Scotland followed by Snout, a tale of three little piggies going to the slaughter house.
"It's very much a social thing," continues Sarah. "People meet up with the same folk they saw in previous weeks, and many come in an hour so before curtain-up for a blether."
Oran Mor have sometimes branched out on a variation of the Play, Pie and Pint theme with the three Cs – cocktails, canapes and cabaret. They certainly like their alliteration, but I think I'll stick with the three Ps original.
For more information on the special anniversary season go to www.playpiepint.com