Out There – Book Review
---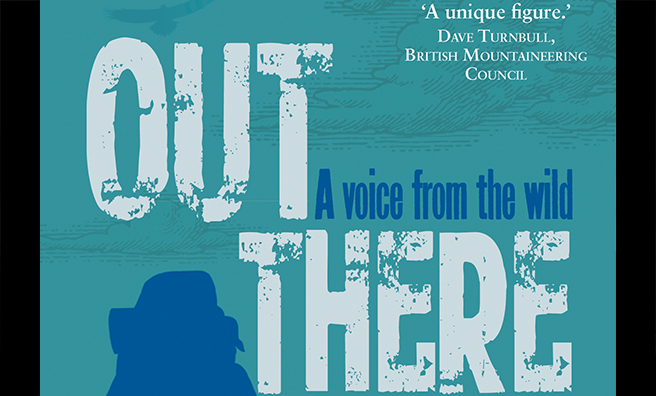 In our April issue Garry Fraser interviews Chris Townsend on his life of inspiration and adventure in the great outdoors, and here, Nick Drainey reviews Chris's new book Out There…
A WALK can encapsulate everything from the dramatic and large to the tiny and delicate – a panoramic view to moss on a rock, a magnificent red stag to a wren – each linked and as essential as the other to appreciating the outdoors.
Chris Townsend explains this to great effect in his latest book, describing everything from the high drama of escaping lightning in the Colorado Rockies to waking after a rainy night camping in the Galloway hills and seeing "wet grass sparkling in sunshine and strands of mist rising in quivering columns from the damp forest".
In this collection of his essays, written while spending much of the last four decades walking all over the world, he exudes a great love of "wild places" and a desire to encourage others to go and explore them.
The relationship between man and nature runs through the book, and the importance of protecting places that give a "sense of space". On a long distance walk across Scotland he describes the "damage" of forestry plantations, pylons, windfarms and bulldozed tracks. But rather than a tub-thumping approach, he states "someone really ought to do something about it" before adding "I guess that means us".
Re-forestation, especially in Scotland is what gives him hope and rather than focussing too much on the bad influences on landscapes, he praises the good work that is being done.
Practical tips are also woven through the fast-flowing description of walking in some of the wildest places at home and abroad, as you would expect from someone with the reputation of knowing more than most about outdoor gear. And as someone who has been on ultra-long distance treks from North America to Greenland they include observations on snow shelters and igloos, as well as packs weighing up to 100lbs (45kg).
Townsend has achieved his aim of inspiring others with this book and if you don't feel like going on a walk – no matter how long or short – after reading it, you never will.
Win a copy
To be in with a chance of winning one of the two copies we have to give away, all you have to do send an email to mail@scotsmagazine.com with your answer to the following question in the subject line, and your name and address in the email message. The first name picked out of the hat after Sunday, April 3, will win the prize.
Which is the highest mountain in the Cairngorm range
A.) Cairngorm
B.) Lochnagar
C.) Ben Macdui
Good luck!
Out There – A voice from the wild by Chris Townsend
£8.99 from Sandstone Press
Read more in our April issue…