Q-Aye – Valentine Edition
---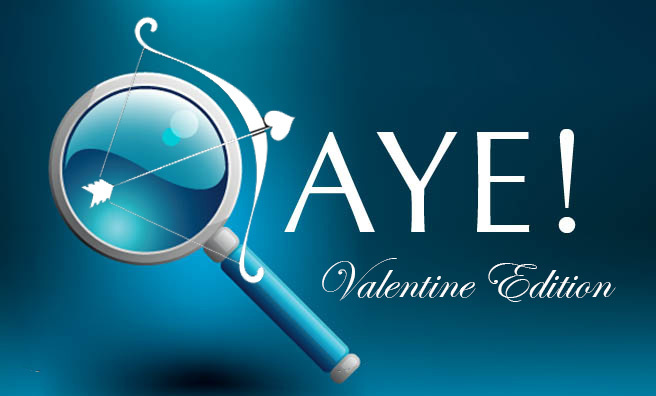 Romantic (and some… not quite so romantic) Scottish Facts for St Valentine's Day
A small wooden box bearing the message, 'Corpus Valentini Martyris' or 'Body of St Valentine' has been given pride of place at the entrance of the church of Blessed John Duns Scotus in the Gorbals area of Glasgow. It was moved here in 1999 from the church of St Francis, which was due for closure. But Glasgow is not the only place laying claim to part of the saintly relics – the St Valentine's skull is on display in the Basillica of Santa Maria in Rome while Eire, France, the Czech Republic and England all claim to have pieces of his skeleton.
In 2012, the Royal Mail named Glasgow the "City of Love", after its survey showed that Glaswegians sent 11.7 per cent more mail on February 13 than on the same day the week before – more than 8 per cent above the national average increase at 3.43 per cent.
Alexander Graham Bell and Elisha Gray both rushed to the patent office on February 14, 1876, to see who could file the patent for the telephone first.  Bell's request was read first, and so the patent was granted to him on March 7 1876.
In 17th century Scotland, if you wanted to demonstrate your love, you gave your sweetheart a Luckenbooth brooch. This silver brooch consisted of entwined hearts, or hearts with a crown on top. The name derived from the Luckenbooth or Locking Booths – small shops that were a regular feature on Edinburgh's Royal Mile. Surprisingly, silver Luckenbooth brooches were a popular trade item with American Indians in the 18th century, especially the Iroquois Nations.