Roman Silver To Get First Time Display
---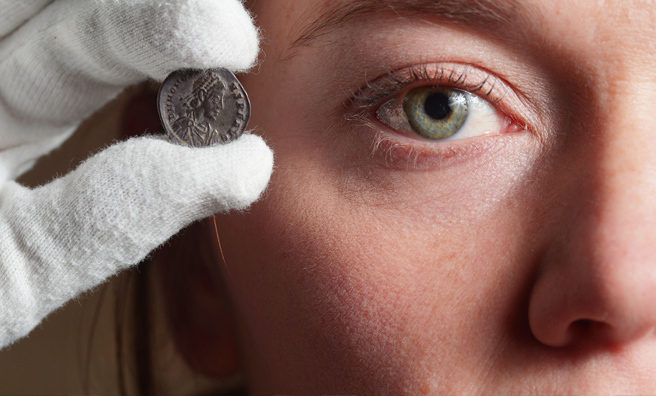 Roman silver discovery
Archaeologists have unearthed a hoard of Late Pictish and Roman silver buried in a field in Aberdeenshire.
The new finds include late Roman coins, pieces of late Roman silver vessels, bracelet and brooch fragments and other objects that would have been highly prized objects.
Dr Gordon Noble, Senior Lecturer, Department of Archaeology, University of Aberdeen who led the fieldwork as part of the University's Northern Picts project said: "Our work in north-east Scotland is increasingly showing that Pictish communities in this area were part of powerful kingdoms in the early medieval period.
This exciting new find is part of a broader phenomenon of hacksilver hoards which stretch across Europe from the 4th to 6th centuries AD, when the Western Roman Empire was in decline."
Pictish communities…were part of powerful kingdoms in the early medieval period.Dr Gordon Noble, Senior Lecturer, University of Aberdeen
"Silver objects were chopped up into bullion and then used and exchanged as payment, bribes, tribute and reward. People buried their wealth to keep it safe, but many did not return to recover their hoard."
This latest discovery is the most northern Late Roman hacksilver hoard to be found in Europe. Researchers believe it will enable further investigation into the importance of silver, from the very earliest appearance in Scotland during Roman times, to its use in decorating later high status silver objects.
Elements of the hoard will be on display for the first time at King's Museum, University of Aberdeen from 20 January to 31 May 2015.