Scotland's Lighthouses!
---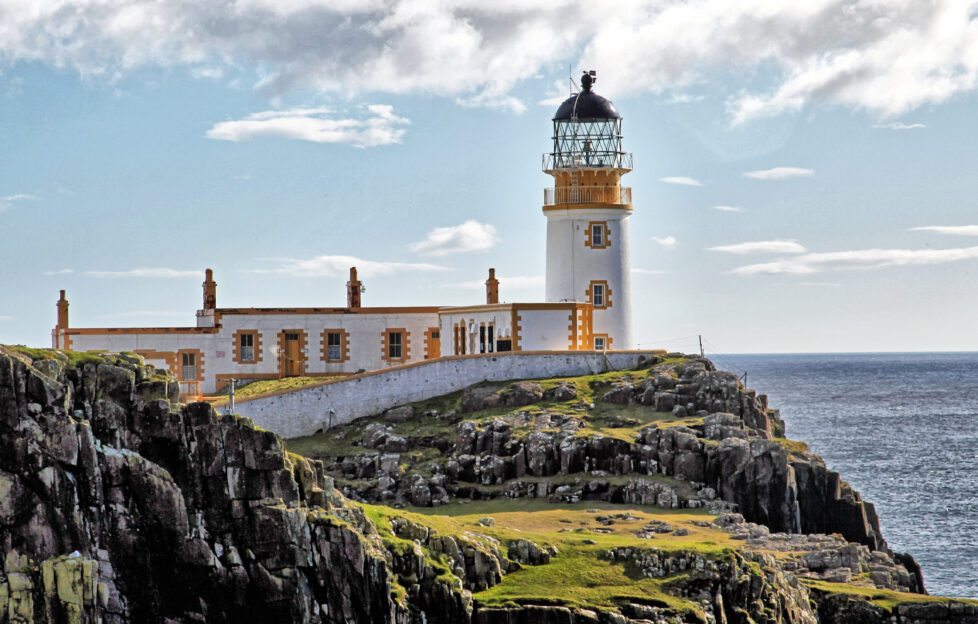 Discover just a few of Scotland's many shining beacons…
Scotland is renowned for its rugged coastline, which are dotted with over 300 historic lighthouses.
They have guided mariners through treacherous waters for centuries.
These lighthouses not only serve as vital navigational aids but also hold captivating stories of maritime history.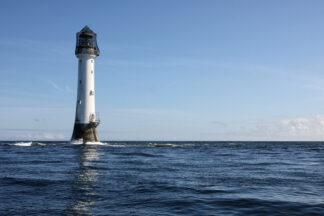 Bell Rock Lighthouse
Situated on a perilous reef off the Angus coastline, the Bell Rock Lighthouse is one of the world's oldest surviving sea-washed lighthouses. Built by Robert Stevenson in 1811, its construction was a triumph of engineering in the face of harsh conditions. Its iconic design has inspired lighthouses worldwide.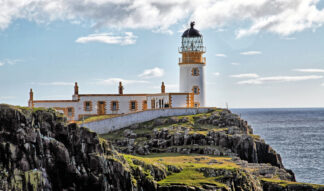 Neist Point Lighthouse
Perched dramatically on the Isle of Skye's western cliffs, Neist Point Lighthouse offers breath-taking panoramic views of the surrounding sea and cliffs. The rugged terrain and stunning vistas make it a popular destination for hikers and photographers seeking to capture the wild beauty of Scotland's coastline.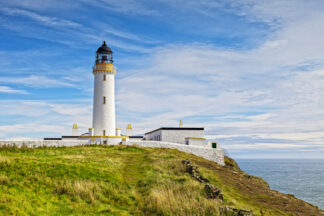 Mull of Galloway Lighthouse
Located at Scotland's southernmost point, the Mull of Galloway Lighthouse commands a sweeping view of the Irish Sea and the Solway Firth. Its stark white tower stands in contrast to the rugged cliffs, serving as a sentinel to ships navigating these challenging waters.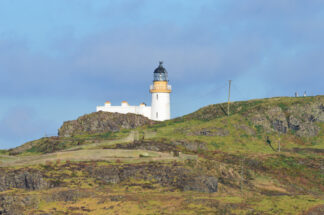 Fidra Lighthouse
Nestled on a small rocky island in the Firth of Forth, Fidra Lighthouse boasts a unique appearance with alternating black and white bands. The island's connection to Robert Louis Stevenson's "Treasure Island" adds an aura of mystery and adventure to this historic structure.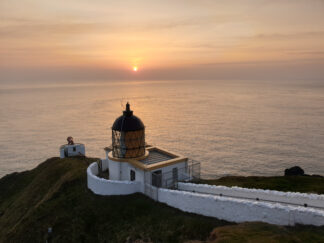 St. Abbs Head Lighthouse
Overlooking the North Sea from a towering cliff on the Berwickshire coast, the St. Abbs Head Lighthouse has safeguarded ships since 1862. The surrounding cliffs are a haven for seabirds, offering visitors a chance to observe puffins, guillemots, and kittiwakes in their natural habitat.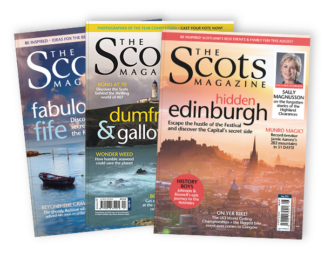 Discover more about Scotland every month in The Scots Magazine. Subscribe today
(CLICK HERE)