Five Places In Scotland Perfect For Wild Swimming!
---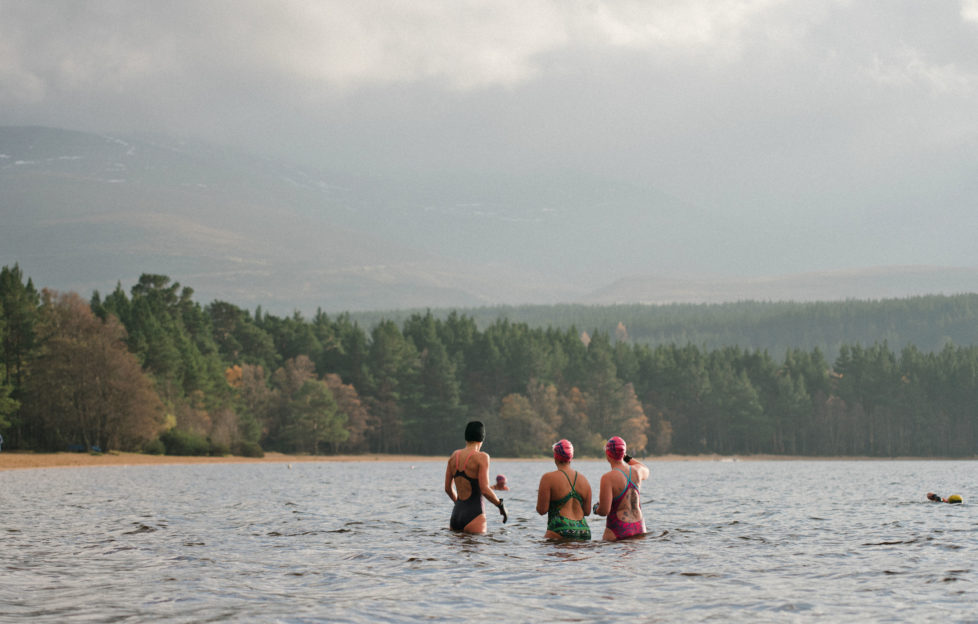 We ask Anna Deacon, co-author of Taking The Plunge, a book about the benefits of the wild swimming experience, what her top five places around Scotland for wild swimming are and why…
The popularity of free and socially distanced outdoor activities, such as wild swimming, is on the rise. So let's dive in!
Scotland is an interesting place to take a dip. Be it a quick paddle after a short hike in one of our national parks or for a group swim at one of our many beaches, there is so much scenery to be enjoyed while wild swimming here.
Anna says, "We are so fortunate in Scotland to have the most beautiful and plentiful bodies of water to explore. We are also able to access most of them freely, which isn't the case in the rest of the UK. I have swum in some really glorious places but these are the places that I keep coming back to!"
Loch Insh
"This is my favourite place in the Cairngorms. It has a special place in my heart as my parents met here and we have been visiting ever since I was born. I love that the view is so spectacular and there is a nice restaurant, The Boathouse Restaurant, behind to get a warm drink and a meal afterwards."
Gullane
"Another family favourite, this stunning, sandy East Lothian beach is so huge you can always find a secluded spot to have a dip."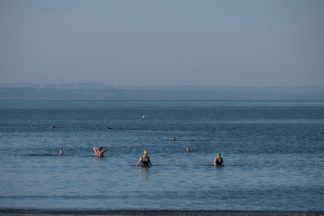 Wardie Bay 
"This little Edinburgh urban beach less than 10 minutes from my house is my regular swim spot. It might not look like much to begin with as it is surrounded by buildings and off a busy road, but when you sit for a while you start to notice all the wonderful wildlife. We have resident harbour seals, a wonderful array of birdlife, puffins, dolphins and even a whale have been spotted nearby. It has been a lifesaver for me during lockdown."
Hot Box spa on Loch Tay in Perthshire
"For a real treat, I love visiting the Hot Box spa on Loch Tay in Perthshire, you can swim then jump in a sauna, or hot tub for a real Scandinavian experience, there is even a slide into the Loch!"
Sanna Bay
"We had the most beautiful trip along to Ardnamurchan this summer and visited the spectacular Sanna Bay, it was absolutely gorgeous and looked like it had lept off the pages of a tropical holiday brochure, all turquoise sea and soft white sand surrounded by sand dunes and the occasional sheep. Absolute perfection!"
*Remember that wild swimming can be dangerous. When planning your swim, make sure you check the relevant tidal and current information, consider the water temperature, make sure you can warm up quickly afterwards, and never swim alone. You can find more safety tips HERE.*
Learn more about wild swimming by following @wildswimmingstories on Instagram and wild swimming guide Taking The Plunge (CLICK HERE)
Discover more outdoor Scotland ideas >>