The Scots Magazine February Issue – Out Now!
---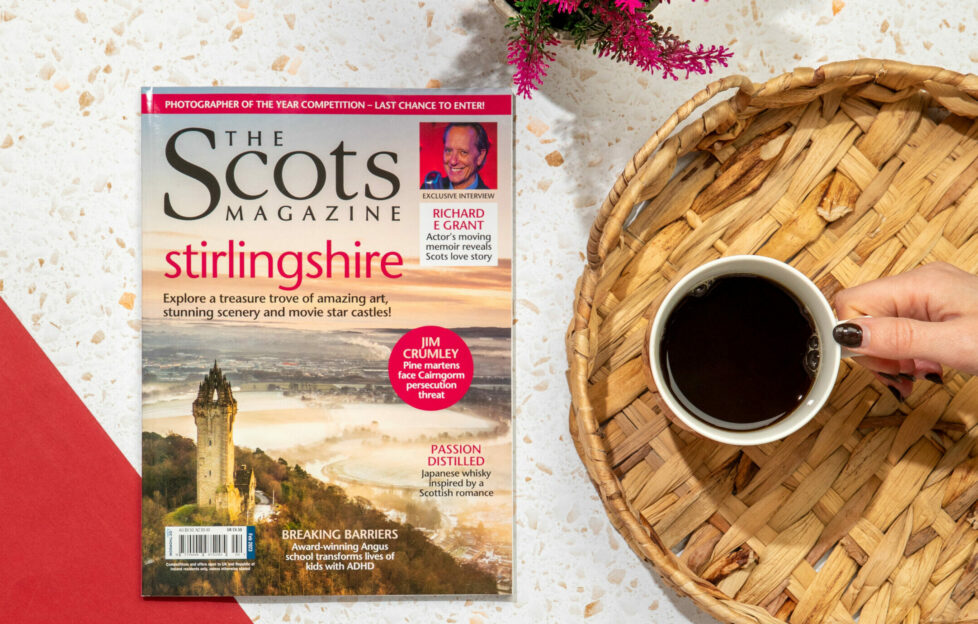 The Scots Magazine February 2023 issue.
---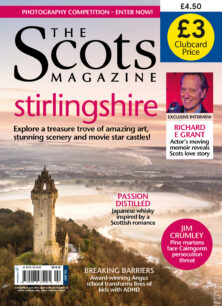 You can find your nearest stockist by entering 
your postcode here. 
Get it digitally to your smartphone or tablet, too
– just visit the app store, or get a digital subscription.
---
CONTENTS
Cover Story…
Explore Stirlingshire with our 14-page special
 My Scotland Scots actress Ruth Connell takes you on a tour of her favourite Scottish places
#OutAndAboutScotland The best pics shared with us this month on social media
A Wee Blether With… Scots motorsport racer Logan Hannah on gender equality in the sport
 Around Scotland Your top pick of events, concerts and activities across the country this month.
Head For The Hills Fort William Mountain Festival celebrates the great outdoors
A Tribute To Keith Remembering gifted Scottish photographer Keith Fergus
Book your seats and explore the thrilling new season at Edinburgh's Royal Lyceum Theatre
The Big Interview Hollywood star and author Richard E Grant on his Scottish connections
Picture Perfect Last chance to be our Photographer of the Year
From The Vault The parka-clad kids who rose up in protest
Jennifer Garnes, head teacher at the first ADHD-friendly Scottish school
The Great Eight Uncover the origins of Valentine's Day in these eight fascinating locations
 A-Z Of Great Scots The female climbing pioneer who sought joy, not glory in the Himalayas
Jim Crumley believes we should let wildlife manage wildlife
Scottish Bookshelf Author Cailean Steed on how Scotland has inspired their writing
Sound Of Scotland Hamish Hawk and his band are feeling philosophical
Slàinte Mhaith The Scottish love story that led to the creation of Japanese whisky Nikka
Scottish Kitchen Impress your guests with a heavenly shellfish dish
Scotland's Islands Walk from the mainland to these tidal Solway Firth isles
Beefing Up Brits Scots butcher's solution to army malnutrition
Have a go at disc golf – one of the fastest-growing sports in the world.
Eat, Sleep, Drink… The Reviews The Bonham, Edinburgh, and Smithies Deli, Arbroath
Seal Of Approval The nature reserve haven for some remarkable mammals
Loch Challenge Record-breaking outdoor swimmer on Loch Lomond feat
Crowd Control Taking the less travelled path to the famed Trotternish Ridge
Cameron McNeish Explore the changing trends in the mountaineering world
 Shore To Shore Scots emigrants left Leith for an new life in Argentina
---
Never Miss An Issue

Of The Scots Magazine.
Or find y

our nearest stockist

here

.