The Scots Magazine February Issue – Out Now!
---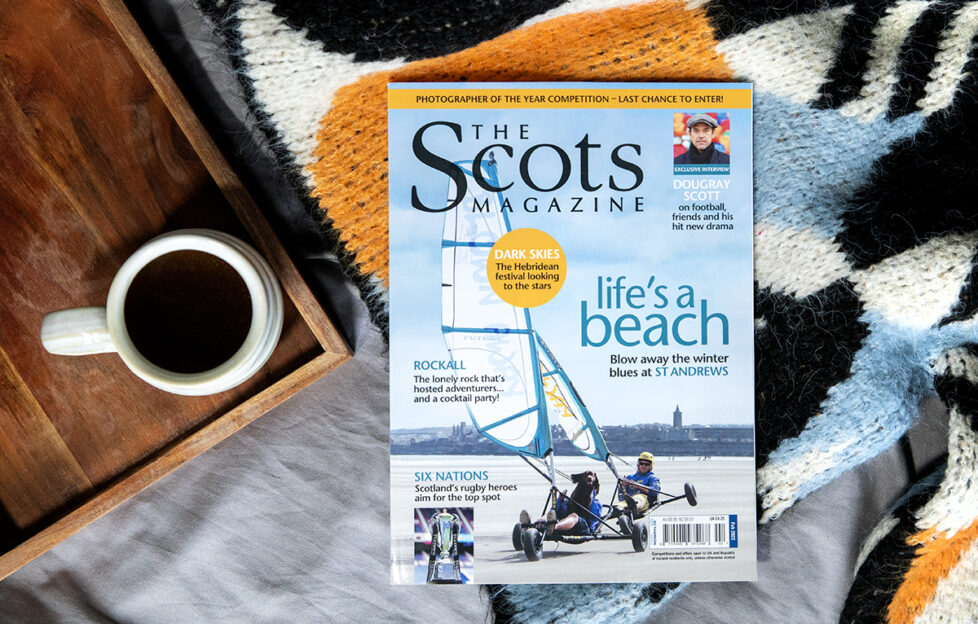 ---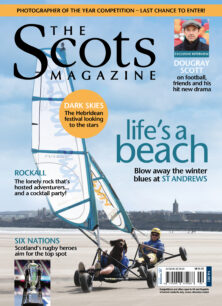 You can find your nearest stockist by entering 
your postcode here. 
Get it digitally to your smartphone or tablet, too
– just visit the app store, or get a digital subscription.
---
CONTENTS
My Scotland Radio host and former Miss Scotland Jennifer Reoch on her top Scots spots
Wee Blether Dundee-born actor Ron Donachie talks his new comedy-drama series Screw
Around Scotland With country music, classic musicals and great food, take your pick of amazing events
 Jim Crumley admires a pair of swans moving in perfect synchronicity on the Isle of Mull's Loch Don
 A-Z Of Great Scots Jainti Dass Saggar, Scotland's first non-white councillor, who improved the lives of many
Look to the heavens at the Hebridean Dark Skies Festival
The tiny, barren isle of Rockall, a source of fascination and international strife
Scots rugby star Scott Cummings previews the Six Nations
Haunted By The Past Glasgow author CJ Cooke's latest novel was inspired by the cruel Scottish witch trials
Scottish Bookshelf A selection of the best in brand-new fact and fiction to read this month
Sound Of Scotland PopGirlz are challenging unconscious gender bias in the music industry

Read our exclusive interview with actor Dougray Scott as he talks about working with Irvine Welsh on his new series Crime
Picture Perfect Enter your best image for Photographer of the Year
Good Vibrations Trad musicians and distillers team up to create a new dram
Eat, Sleep, Drink… The Reviews Profiling the best hotels and restaurants around
Scottish Kitchen A delicious one-pan wonder meal from chef Craig Douglas
Winter Wanderers Shorter daylight hours bring an array of birds from the north
Focus On St Andrews Discover history, golf and exciting watersports
Enjoy the return of the Paisley Book Festival, in person and online
Toes Walk The Line An arduous quest to trek the longest straight route between two roads in Britain
Protect Our Peatlands Cameron McNeish on why Scotland's peatlands are vital
A Classic Climb A winter challenge at Ben Cruachan's Horseshoe circuit
Country Roads An enjoyable cycle loop of beautiful Dunning Glen
A Scottish Pioneer The Scot who championed worker's rights in Australia
---
Never Miss An Issue

Of The Scots Magazine.
Save an incredible 50% on the shop price when you subscribe!
Or find y

our nearest stockist

here

.