The Scots Magazine January 2020 Issue – Out Now!
---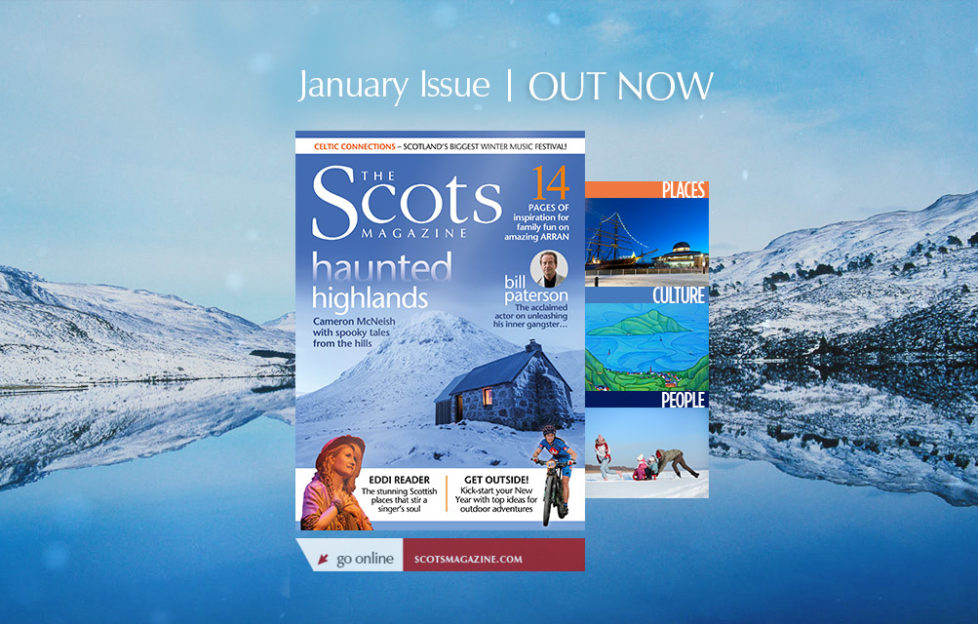 ---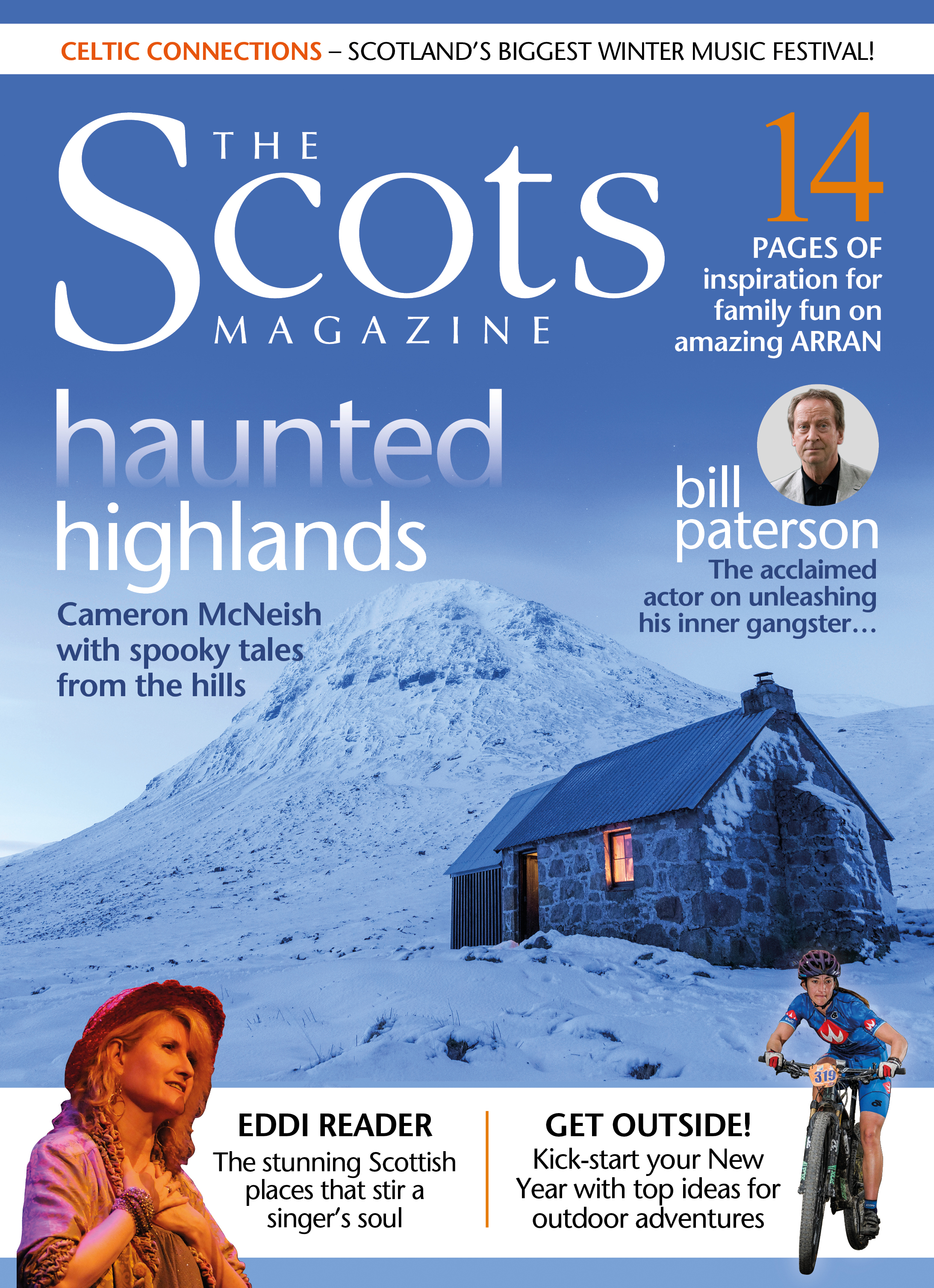 You can find your nearest stockist by entering 
your postcode here. There are loads of ways to
get it digitally to your smartphone or tablet, too
– just visit the app store, or get a digital subscription.
---
CONTENTS
Celtic Connections Scotland's biggest winter music festival returns
Eddi Reader on the stunning Scottish places that stir a singer's soul in My Scotland
Focus On Arran great golf, awesome art and marvellous music
Crime writing and music is a deadly mix for author Doug Johnstone's in Scottish Bookshelf
Read our exclusive Big Interview with iconic Scottish actor Bill Patterson
Wild About Scotland nature expert Jim Crumley visits an old haunt and enjoys whispers in the woods
Big Adventure some of the most exciting adventures to test you over the next few months
Kenny MacAskill and two Edinburgh neighbours who shaped 19th-century New Zealand
The Ultimate Guide To Robert Burns bookazine preview
Wee Adventure relive childhood thrills and spills with some family sledging
Cameron McNeish with spooky tales from the haunted Highlands
Carina's Kitchen cooks up a simple dish with homage to the great Robert Burns
Polly Pullar meets a couple who are tapping into the resources of birch
Our photographic series Scotland's Islands visits the Inner Hebridean island of Lismore
The Strathpuffer challenges even the toughest mountain bikers
Entry is open for this year's Photographer of the Year competition 
14 pages of inspiration for family fun on amazing Arran
Wee Blether with actress Laura Fraser, star of TV crime drama Traces
Sir Thomas Urquhart, one of Scotland's greatest eccentrics in A To Z Of Great Scots
Slainte Mhath whisky expert Euan Duguid reflects on the ever-changing, popular world of malt 
The story of the Tay Rail Bridge disaster 140 years on
The Great Eight! visit Dundee's Discovery Point for Antarctic treasures
Plus our pick of the best…
The Great Gear Guide, Around Scotland events,
and reviews of the best hotels and restaurants
will keep you right this month.
---

Never Miss An Issue

Of The Scots Magazine.
Save an incredible 25% on the shop price when you subscribe!
Or find y

our nearest stockist

here

.