The Scots Magazine May Issue – Out Now!
---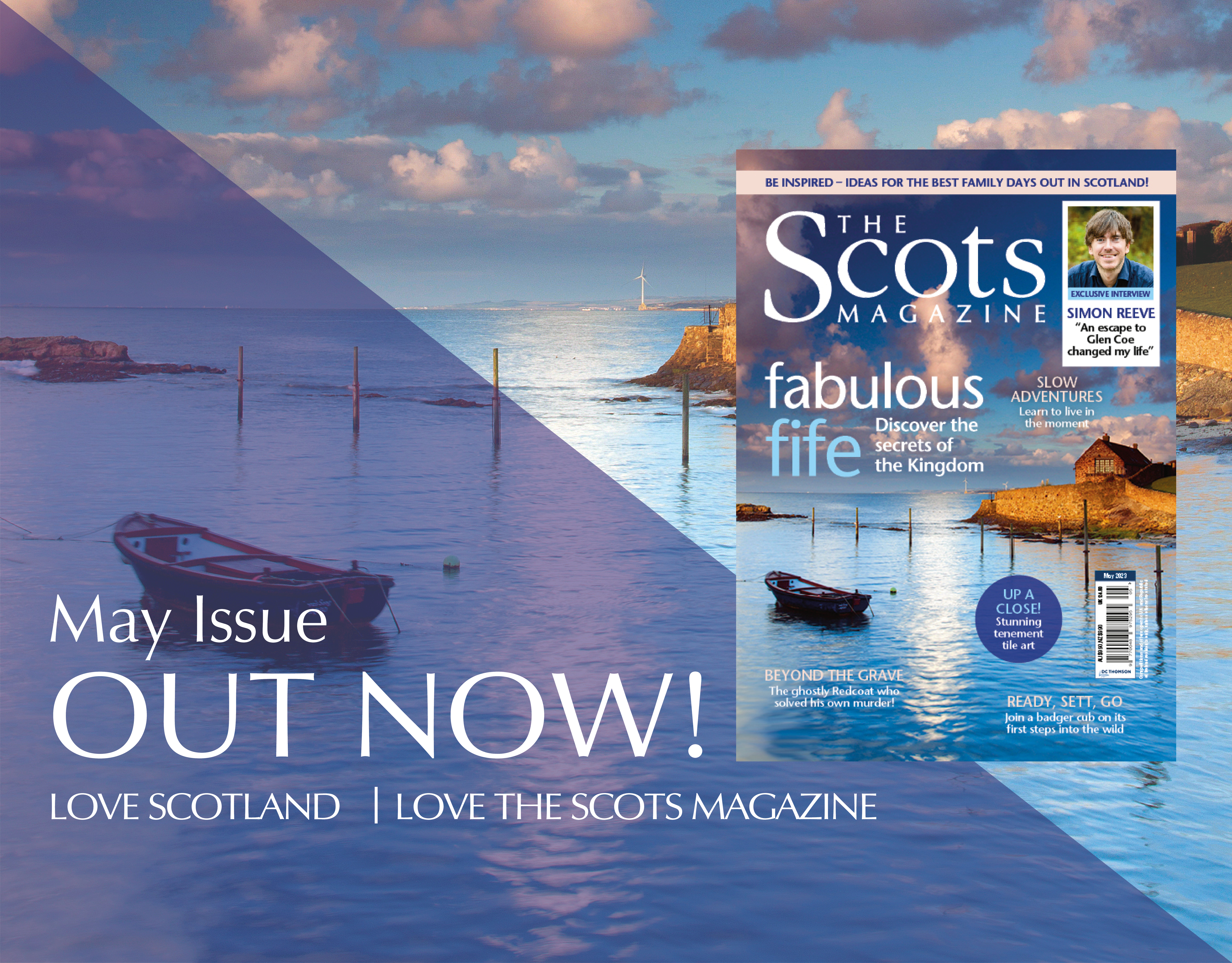 ---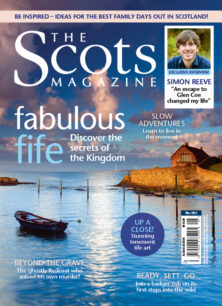 You can find your nearest stockist by entering 
your postcode here. 
Get it digitally to your smartphone or tablet, too
– just visit the app store, or get a digital subscription.
---
CONTENTS
Cover Story…
Explore the hidden treasures of Fife, with our 14-page special!
 My Scotland Broadcaster Kaye Adams takes you on a tour of her favourite Scottish places
#OutAndAboutScotland The best pics shared with us this month on social media
A Wee Blether With… The Scottish student proving it's never too late to learn
Around Scotland Your top pick of events, concerts and activities across the country this month
Big Ideas, Big Stories the best in global children's theatre is coming to Edinburgh
Beyond The Woods following a curious young badger into the wider world is a profound experience
In Pride Of Place The beauty of tiled closes in Scottish tenements
Read all about it at Boswell Book Festival, a unique event dedicated to biographies and memoirs
The House Of Plenty Stately home rescued by a prince has transformed into a bustling hub of opportunity
The Great Eight As King Charles III is crowned, we look at his strong links to people and places in Scotland
Myth or reality, Nessie is big business when it comes to Scottish tourism
Sound Of Scotland Knockengorroch Festival is a true family affair
Scottish Bookshelf An author explores historic places in Scotland that nature has reclaimed over time
A Sweet Dream Border's plan was simple – bake the tastiest biscuits
Enjoy our interview with TV adventurer Simon Reeve, who says a trip to Scotland saved his life
From The Vault This ostentatious soldier's ghost named his killers
Slainte Mhath The community spirit behind an island distillery
Scottish Kitchen Exquisite seafood in a classy dish with a Japanese twist
Eat, sleep, drink… The Arrochar Hotel and The Cauldron, Edinburgh
 A-Z Of Great Scots Community hero Heather Black helped save lives during a health crisis
Forging Of Unions A Scots soldier found his life's work in South Africa's fledgling Labour movement
Take part in the celebrations and enjoy a dram at the Spirit of Speyside Whisky Festival
The Art Of Nature Watercolourist Clare Mackie followed her heart back home
Life In The Slow Lane Forget flying visits to tourist hotspots and try Slow Travel
Dream Come True The Scots charity changing lives in the Himalaya
Four Fast Friends Tackling the challenging Moray Way 100 Relay
In High Spirits Exploring an alternative route to the summit of Beinn Bhàn
Gear Guide Outdoor kit rated and reviewed for you
---
Never Miss An Issue

Of The Scots Magazine.
Or find y

our nearest stockist

here

.