Scottish Bookshelf – Books In Scots
---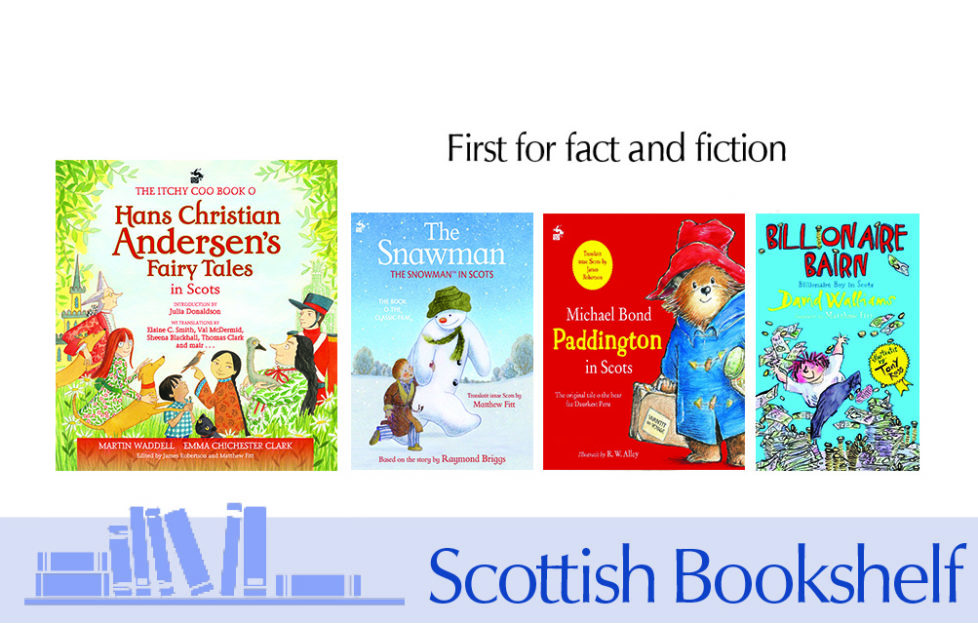 The Scottish bookshelf brings you all the latest book releases every month. Enjoy this list of books that have been colourfully translated into the Scots language.
This is a brief selection of reviews and blurbs of books in which children's stories have been expertly translated into Scots.
The Scots language is often mistaken for Scottish slang or dialect, but it is actually the official name of a West Germanic language spoken in modern Scotland.
Scots is recognised as a language in its own right by the Scottish and UK Governments and by the European Union.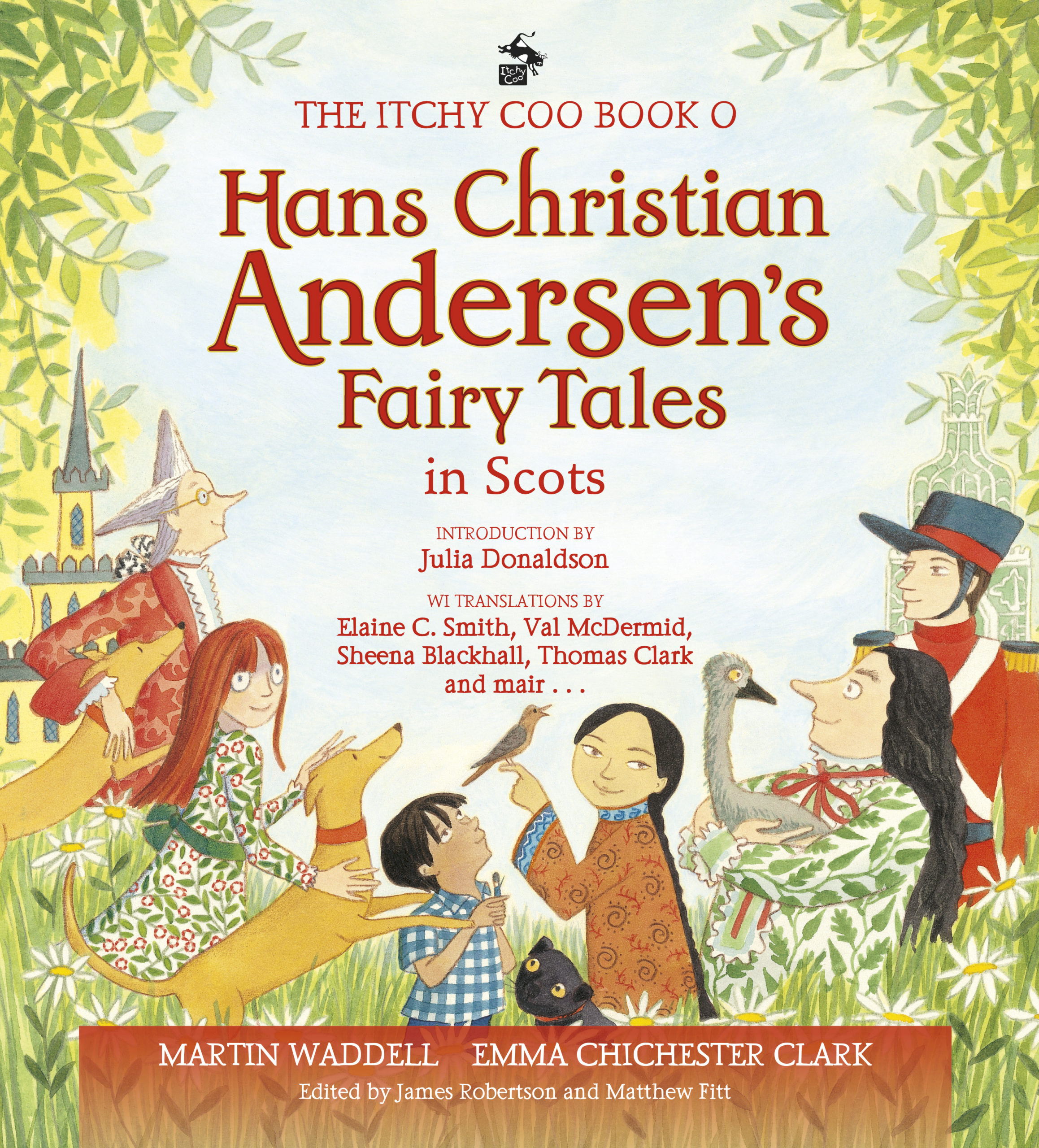 Book o Hans Christian Andersen's Fairy Tales in Scots
Illustrated by Emma Chichester Clark
Edited by James Robertson & Matthew Fitt
Introduction by
 Julia Donaldson
ITCHY COO
We're all familiar with fairy tales, especially those of Hans Christian Andersen. However, this version of events translated into Scots is certainly something special. These old tales have been expertly translated into Scots and by such big names – including, Elaine C.Smith, Val McDermid, Sheena Blackhall, Thomas Clark and more!
This charming, illustrated collection of stories is all the more colourful in Scots. From The Wee Match Lassie (The Little Matchstick Girl) to A Totally Princessy Princess (The Princess and the Pea) there's a great selection of tales to choose from.
As an adult, this was an entertaining and educational read. I enjoyed spending some time deciphering the not-so-familiar Scots word and enjoyed the inclusion of phrases that are part of my regular lexicon.
I read a few of the stories to my niece who was enamoured by the language and keen to learn more. This book would make a lovely gift for the kids in your life and certainly a great addition to the classroom. There's also no shame in buying it for yourself!
Hannah McLaren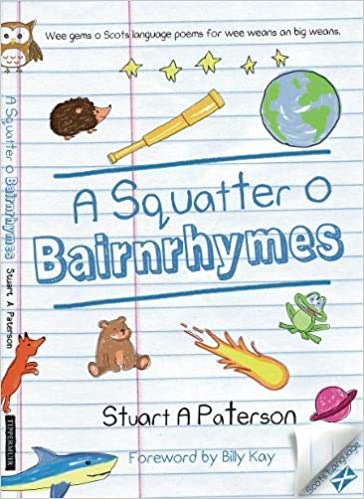 A Squatter o Bairnrhyme
Stuart A Paterson
 Tippermuir Books Limited
A Squatter o Bairnrhymes is a collection of amusing and clever poems, bairnrhymes, and daftness, written in Scots by poet and performer Stuart A Paterson.
A funny, wonderful, and thought-provoking collection of poetry that can be enjoyed by young people and adults alike. Comprises poems and bairnrhymes, with a supporting glossary.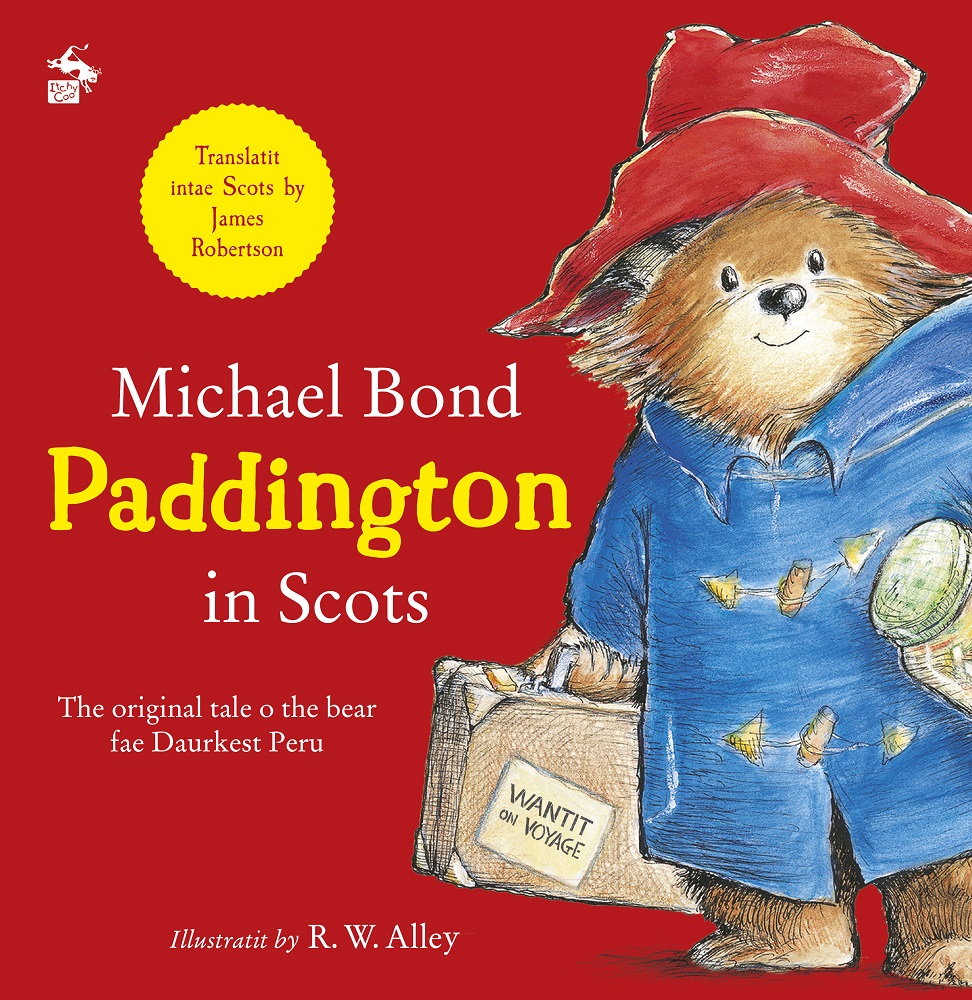 Paddington in Scots
Michael Bond
Illustrated by R. W. Alley
Translated by James Robertson
ITCHY COO
The original tale o the bear fae Daurkest Peru. Here's the classic tale o the bear fae Daurkest Peru that hid awa on a ship heidin for Britain. He turned up at Paddington Station in Lunnon, wi naethin but a suitcase, hauf a jaur o marmalade and a tag that read 'Please look efter this bear. Thank you.'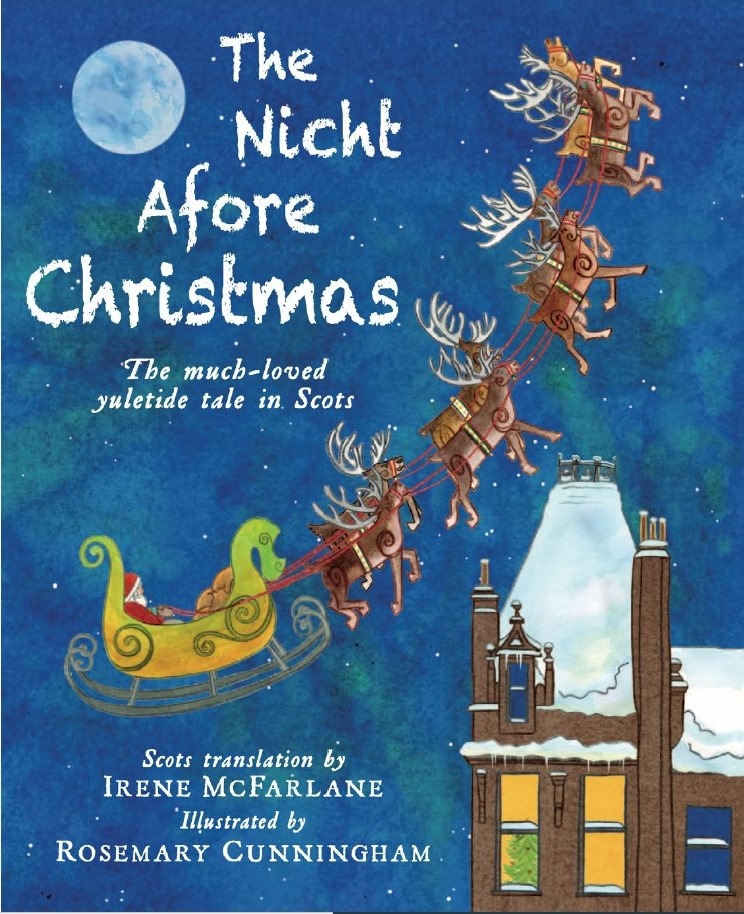 The Nicht Afore Christmas
Clement Clarke Moore
Translated into Scots by Irene McFarlane
Tippermuir Books Limited
Faither Yuletide is on his annual journey round the world and has just arrived over Scotland. One dad is in for a big surprise!
Enjoy the original Christmas poem, 'A Visit from St.Nicholas' by Clement Clarke Moore, imaginatively translated into Scots by Irene McFarlane, and beautifully illustrated by Rosemary Cunningham.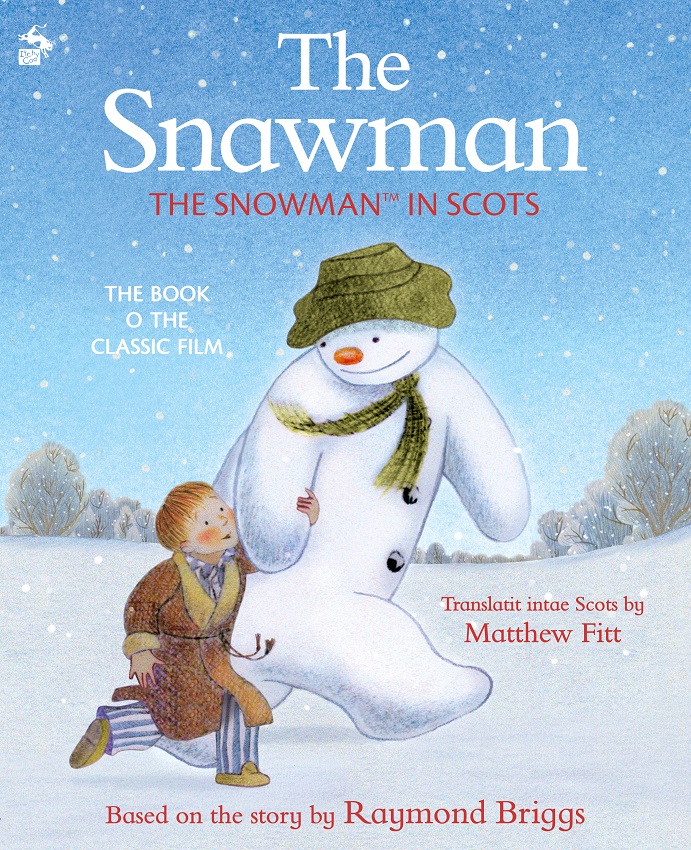 The Snowman™ in Scots 
Based on the story by Raymond Briggs
Translated by Matthew Fitt
ITCHY COO
Spend Christmas with everyone's favourite Snowman! Now available in Scots for the very first time, Matthew Fitt brings this classic tale to life in a new way which is sure to delight Scots readers both new and old. "When the snaw faws, magic glisters in the air. Wan snawy day a laddie builds a Snawman and in the middle o the nicht the Snawman comes tae life." Featurin artwork fae the original animatit film The Snowman, this bonnie book will tak ye on a magical journey tae the North Pole and hame again'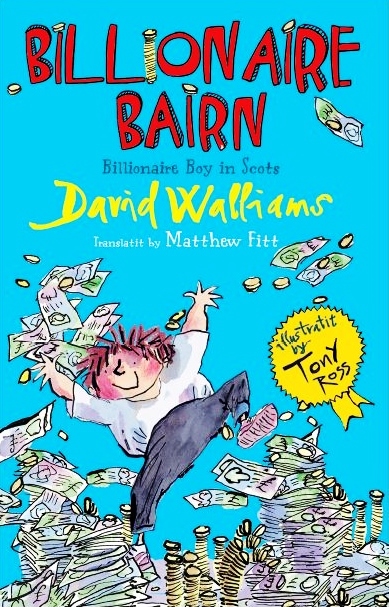 Billionaire Bairn
David Walliams
Illustrated by Quentin Blake
Translated by Matthew Fitt
ITCHY COO
Explore the multi-faceted life of the Solway Firth that both unites and divides Scotland and England, and the wildlife and livelihoods that have depended on it.
---
Subscribe to The Scots Magazine for more book reviews and all the latest author interviews CLICK HERE
---