Scottish Food Market Roundup!
---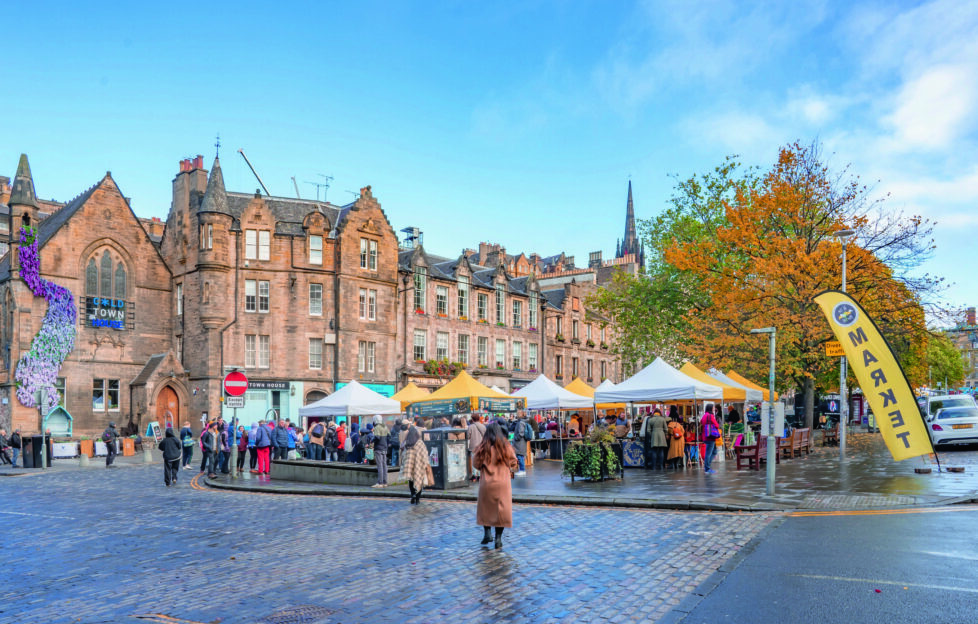 Edinburgh Food Market on Victoria Street.
It's food market season and all the best produce is starting to hit the stalls…
A food market is the perfect way to spend your weekend supporting local business and quality produce.
Discover our round-up of the best food market spots in Scotland this summer.
There's bound to be one near you! Share with us on social media some of your favourite local markets we've missed?
Edinburgh Farmers' Market
Castle Terrace
Every Saturday from 9am-2pm
This award-winning farmers' market is a must if you're visiting Edinburgh city at the weekend. With so many popular food, drink and craft producers to choose from, you'll find sticking to your budget hard.
Glasgow Farmers' Market 
Mansfield Park
Every second and fourth Saturday of the month from 10am-2pm
The aim of the Glasgow Farmers Markets is to bring a taste of rural Scotland to the city. Discover a diverse range healthy and organic food available at affordable prices. You'll find a wide variety of seasonal vegetables, fruit, quality meat, free range eggs, bread, cakes, cheese and fresh street food readymade on the day.
Perth Farmers' Market
King Edward Street
Every first Saturday of the month from 9am-2pm
Usually there are around 50 stalls selling a range of items, including a fantastic craft section. The producers will be on-hand to answer any of your questions and sometimes they will give you a tasty samples to try before you buy.
Stirling Farmers' Market
Port Street
Every second Saturday of the month from 10am-4pm
Browse up to 27 stalls of local produce! Chat with local farmers and learn everything there is to know about where your food is coming from.
*We always encourage you to double-check the dates and times before attending any market as they may be subject to change.*