A-Z of Secret Inverness-shire: D
---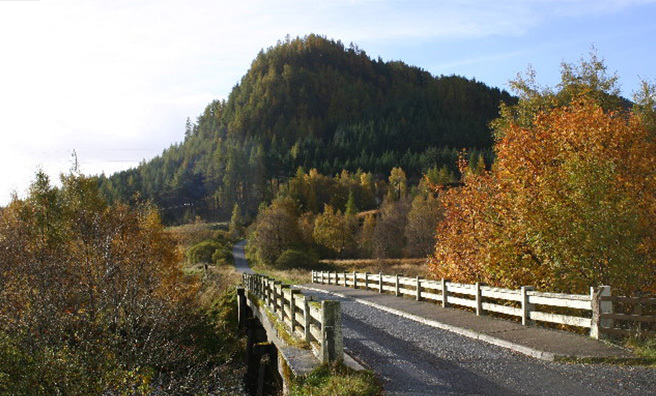 Dun da Lamh
If you like your stravaiging to be spectacularly scenic, then start lacing up your walking boots.
Dun da Lamh is a Pictish hill fort in the Cairngorms with jaw-dropping views. It's not too much of a climb – about 500m – but from the summit you'll feel like king of the world as you look down onto Loch Spey, and along the Spey Valley.
The remains of the fort are  pretty impressive – the outer wall is up to 20 feet thick in places. The stones used didn't originate in this area and their total weight is over 5,000 tons. How they  managed to drag them up here to this precarious position is something to ponder over as you dig out your flask and sandwiches and take in the view.
The walk will take around 45 minutes, but the more adventurous can try the Black Wood and Dun da Lamh circuit which takes 2½ – 4hrs.
---
Next up: