A-Z of Secret Inverness-shire: K
---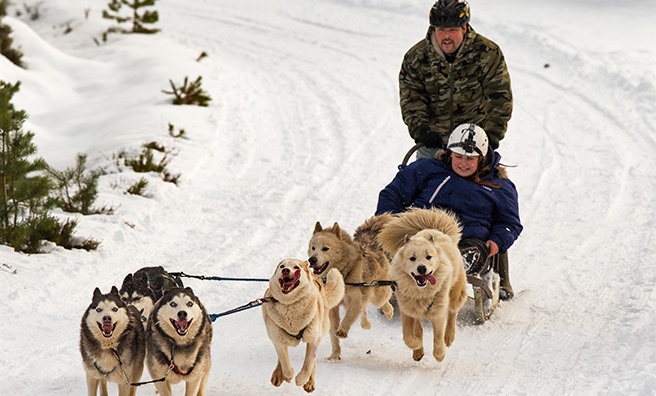 Kennel Tour
Situated in Aviemore, The Cairngorm Sleddog Centre is the only one of its kind in the UK and their kennel tour offers you the chance to meet their team of 37 Alaskan huskies
You'll see the dogs being trained and fed and get a chance to talk to their "mushers". It's a real hands on experience, so be prepared to get a little muddy when some of the dogs jump up to say hello. There's also a small museum where you can learn more about the history of sleddog racing.
The braver ones with bulgier wallets amongst you can combine their kennel visit with an hour-long sled training session. Here, you'll be pulled along by a team of  12 dogs with an experienced trainer on board. You don't even need snow as these carts use wheels.
Be aware though – this is the real deal and the centre want to make it very clear that they don't offer cute "husky rides" and all visitors to the Kennels must be 12 years or over.
This is the place that trained Bear Grylls, after all.
Cairngorm Sleddog Centre, Aviemore, PH22 1QU
http://www.sled-dogs.co.uk/
https://www.facebook.com/cairngormsleddogcentre/
---
Next up: