A-Z of Secret Inverness-shire: L
---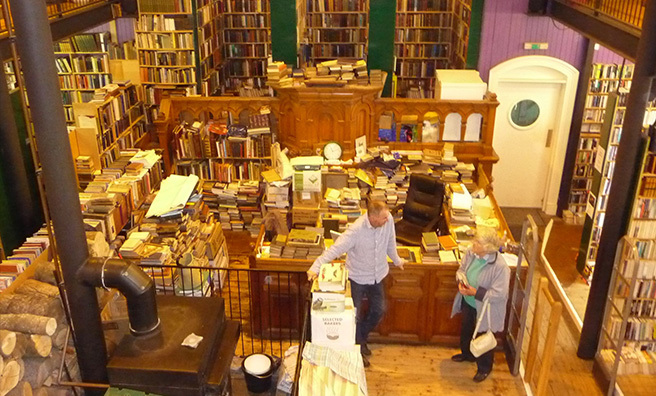 Leakey's Bookshop
This treasure trove of tomes is situated in an old Gaelic church in the back streets of Inverness.
Thought to be the largest second-hand book store in Scotland, it really is impressive. There are books on every subject imaginable seemingly stuffed into every nook and cranny.
Open the door and you'll be greeted by the welcoming smell  of wood from their open log fire. Pull up a comfy chair and have a little read before you buy.
It's one of novelist, Ali Smith's favourite places. She worked in a café down the road when she was a teenager and would spend all her wages in Leakey's. Leakey's also specialises in old maps and prints, which can be found on the gallery level.
Leakey's Bookshop, Church Street, Inverness, IV1 1EY.
https://www.facebook.com/LeakeysBookshop/
info@leakeysbookshop.com
Hours: Mon-Sat:
10am- 5pm
---
Next up: