A-Z of Secret Inverness-shire: M
---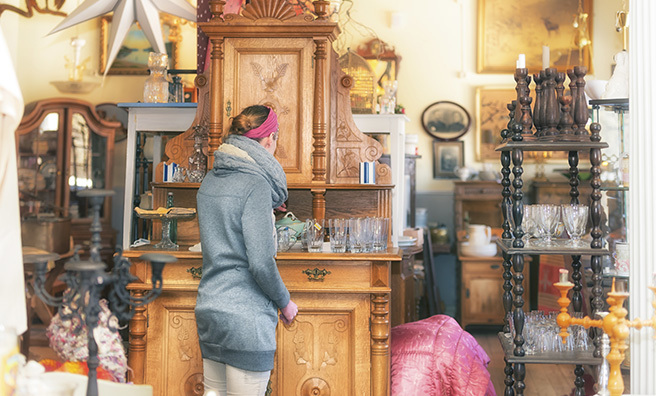 The Merchant
If you prefer your shops to be more ditzy than designer, you'll love The Merchant in Inverness.
Jam-packed full of antiques, retro and second-hand items, this quirky store is a real eclectic mix. They've recently added their own food-hall so  you can  now picked up some chutney along with a set of chairs!
Be prepared to spend quite a few hours in this Aladdin's cave. You'll almost certainly come out with a lighter wallet and heavier shopping bag.
The Merchant, 38 Greig Street,  Inverness, IV35PX. 
https://www.facebook.com/TheMerchantInverness
Open:
Mon, Tues, Thurs, Fri: 10am – 6pm.
Wed: 10am. – 2pm.
Sat: 10am – 5pm.
---
Next up: