A-Z of Secret Inverness-shire: N
---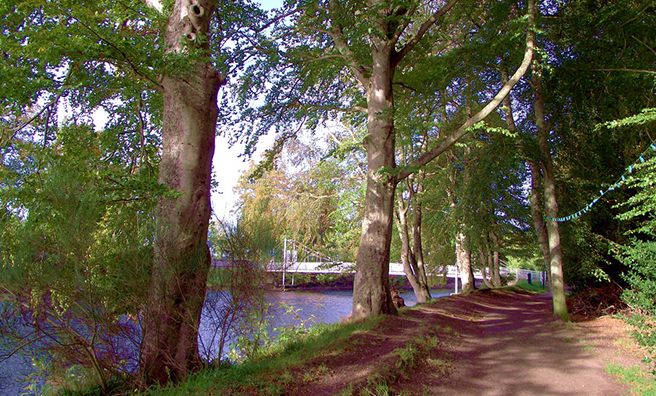 Ness Islands
Let's be honest, Inverness is pretty low in the hustle and bustle stakes, but if you do want to escape city life for an hour or two, on an Enid Blyton-style adventure, then just head to the Ness Islands.
They stand in the River Ness, opposite Bught Park. Take a trip over to the islands and it'll feel like you've been instantly transported to some remote spot in the Highlands. There's a wide variety of trees and wildflowers and you can use the linking Victorian bridges to watch the waters for seals and salmon.
It's a family friendly spot; you'll find a play area for children and, on the banks alongside, at Whin Park, the Ness Islands Miniature Railway, the UK'S most northerly miniature railway.
All aboard!
http://www.explore-inverness.com/what-to-do/outdoors/ness-island-walk/
http://www.nessislandsrailway.co.uk/
---
Next up: