A-Z of Secret Inverness-shire: R
---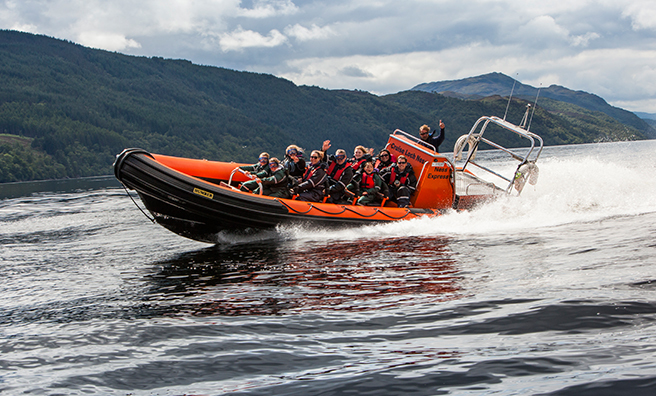 RIB Boat Tour!
If you fancy going on a Nessie hunt secure in the knowledge that your vessel could probably out sprint the monster, then this is the one for you.
Cruise Loch Ness's two boats, Ness Express and Ness Explorer zoom across the loch at speeds of over 30 knots.
With the wind in your hair and the spray on your face it makes for an exhilarating but totally safe adventure. Each boat seats a maximum of 12 people and waterproofs and life jackets are provided.
Their  1-hour Nessie Hunter trip is completely family friendly. It departs daily from Fort Augustus, and  includes plenty of time zooming around the water which delights the kids (and sometimes terrifies Mums; which also delights the kids!).
They also spend a fair bit of time close to the shore, telling stories about Nessie and the kelpies and looking for any signs of life.
From April 1 – September 30th.
http://www.cruiselochness.com/about/meet-fleet/fast-ribs
https://www.facebook.com/Cruise-Loch-Ness-243661254448/
---
Next up: