A-Z of Secret Inverness-shire: S
---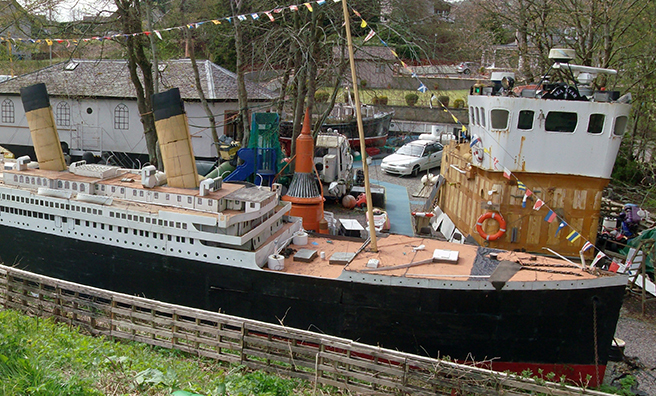 Ship Shape!
For nautical nirvana  head to Ship Space the interactive maritime museum in Inverness.
The star attraction is undoubtedly The Titanic. Inside the museum building there are photos, posters and information about the boat as well as a rolling film that shows divers going down to the sunken ship. Outside, the 1:10 scale Titanic model is the centrepiece of the museum.
The spectacular scale model contains three main rooms for you to explore: a Parisian-styled café, a replica bridge, and a Marconi radio communications room. Once your finished creating Jack and Rose poses, there's heaps more interactive fun to be had both inside the museum and outdoors amongst the other vessels.
Step on board and bait some creels on the Guiding Star, a West Coast fishing boat, explore an ex RNLI lifeboat that originally saved 58 lives, or get claustrophobic on a mini submarine. Dress up and pretend to be a captain, send an SOS message, or see how quickly you can put on a survival suit. Free entry.
Tea and soft drinks available on board the Titanic for a small donation.
Ship Space, 16 Clachnaharry Rd, Inverness IV3 8QH.
https://www.facebook.com/shipspacemuseum/?ref=hl
Winter hours 10am – 3pm.
---
Next up: