A-Z of Secret Inverness-shire: U
---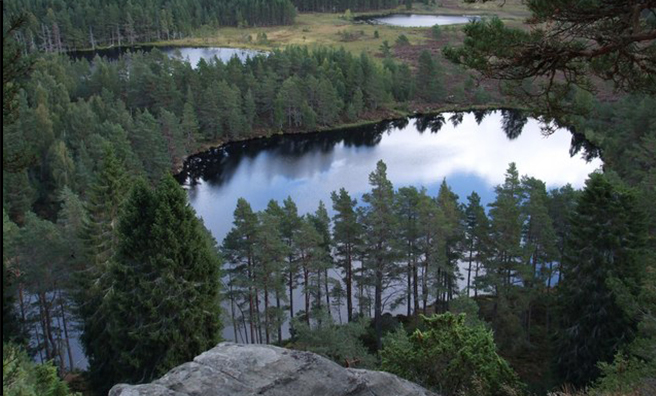 Uath Lochans!
If you fancy a day away from it all in true Bear Grylls style, then this is the place to go. The Uath Lochans at Glen Feshie near Kincraig is one of the most scenic locations in the Cairngorms National Park, but it remains a well-kept secret.
Pronounced, "wah lochans" (just in case you get lost and don't want to embarrass yourself). It means 'the hawthorn small lochs' and the surrounding woodlands are perfect for a day's exploring.
There's an excellent car park and picnic area to start from ,with easy trails  around the lochans for walking or mountain biking and a longer route up to a superb view over Strathspey.
The wildlife is as spectacular as the scenery,  with everything from rare dragon flies and  damselflies to goldeneye ducks and buzzards. The water lilies in summer – particularly July – will send you on a photographic frenzy.
http://www.activescotland.org.uk/ServiceProvider/Woodland/index.html?id=e8e17d11-bd75-4dbb-a5c9-9ae300c72618
---
Next up: