A-Z of Secret Inverness-shire: V
---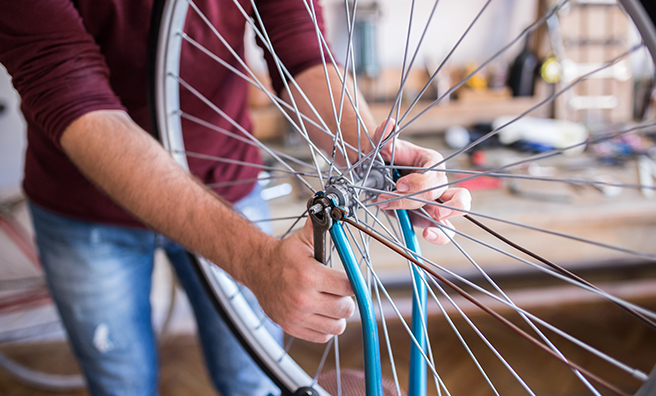 Velocity!
The dream of Velocity founder Laura Nicolson was to share the bike repair skills her dad taught her, as well as her love of cycling.
The result: a social enterprise where any profit goes to promoting
cycling in Inverness.
Book a workbench in the repair shop to fix up your own bike (with or without assistance) or take an evening class to learn the ins and outs of bike maintenance.
Open seven days a week, the bike café serves up 'bicyclattes' and 'campagcinos' from their retro cup collection, with renowned locally home-baked cakes  and hearty bowls of home-made soup with big hunks of bread on the side.
Velocity also organises a series of events including film nights, quiz nights, guest speakers, music evenings, pop up dinners and social cycle rides – details of these can be found on their online calendar.
Velocity, 1 Crown Avenue, Inverness IV2 3NF.
http://velocitylove.co.uk/
https://www.facebook.com/velocitycafe
---
Next up: