Spend Your Summer In Shetland At Belmont House
---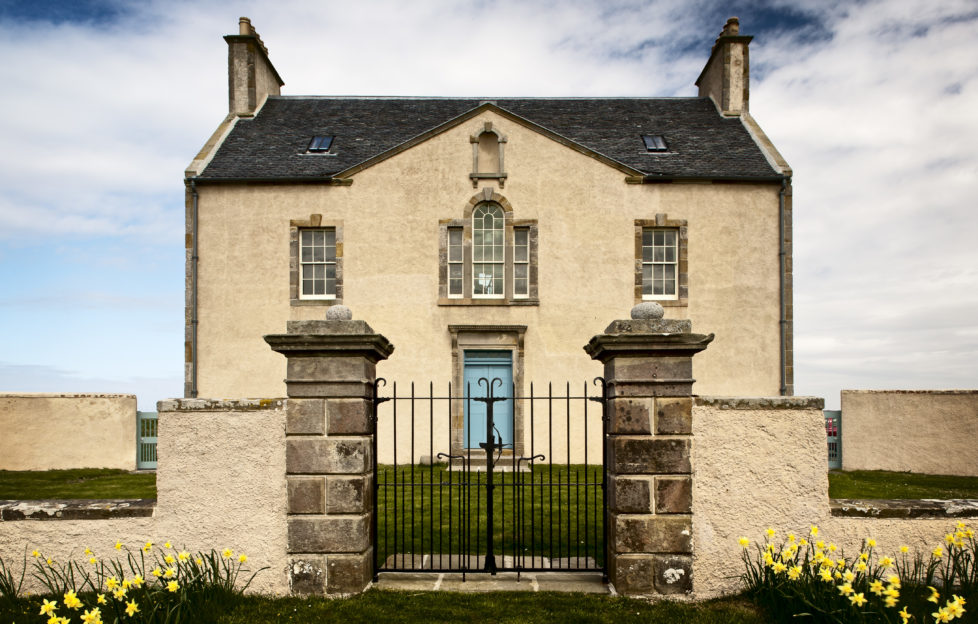 On the charming Shetland island of Unst sits Belmont House, a classical A listed Georgian Mansion that you can stay in over the summer
Since 2011, Belmont House has been making a name for itself. This self-catering venue hosts weddings, yoga retreats and so much more. And the fact it has survived to do so is an incredible testament to the commitment, passion and restoration work of local Shetland residents.
Belmont House was built in 1775 by Thomas Mouat of Garth, a Shetland landowner and businessman. And the perfectly proportioned Georgian rooms have all been restored to their former glory, so this beautiful mansion can, once again, sleep up to 12 guests.
The house's success as a holiday venue can also be attributed to its remote location. Chairperson of The Belmont Trust, Mike Finnie says, "Some holidaymakers view the journey as much a part of their holiday as the actual accommodation stay. Travelling to Unst gives the kudos of saying you have visited the UK's most northerly place – forget John O' Groats – this is the furthest north you can be before you hit the Faroe Islands or Iceland!"
On your travels you will not only visit the Shetland Mainland, a vibrant tourism destination, you will also take two ferries to get to Unst, visiting the island of Yell on the way. However, you can then fly direct to Shetland from four Scottish airports.
"This part of the world opens up many possibilities," adds Mike. "Belmont House attracts visitors who are looking to immerse themselves in a new environment, and it's also extremely popular with walkers, ornithologists, family visitors for the stunning beaches, and nature and wildlife enthusiasts."
Nearly all the work at Belmont was carried out by local craftsmen. And internally, Belmont House remains as it was built, other than the addition of modern amenities. The formal walled gardens that sit in front of Belmont House are included in the National Inventory of Designed Landscapes and Gardens in Scotland.
Mike Finnie went on to say, " We are incredibly proud of what we have created. We have given Belmont a future."
This fantastic property is a must for adventure lovers. The surrounding island of Unst as well as Yell and Shetland Mainland are full of scenic views, yummy foods, wonderful wildlife and great people.
Book a room today at Belmont House and experience the Shetland Islands the right way. Click here for more information.