How To Support Some Of Your Favourite Edinburgh Eateries!
---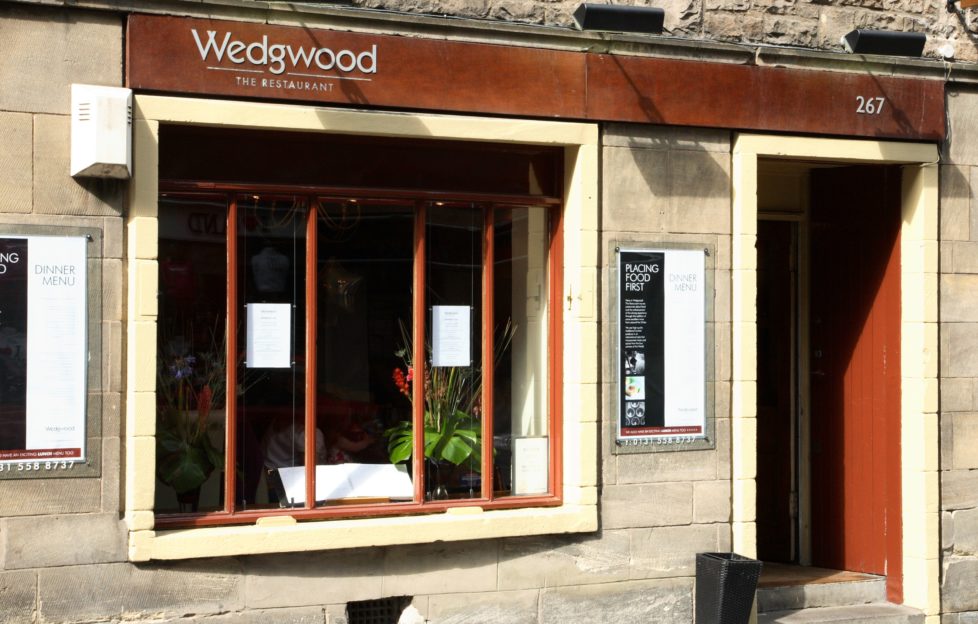 Many bars and restaurants are adapting with delivery and pickup services to survive the new and potentially upcoming restrictions. As hospitality venues across Scotland experience varying degrees of closure, discover how you can help!
As many hospitality businesses across Scotland have been forced to close or operate at seriously reduced hours, we bring you a list of some eateries operating in new ways in Edinburgh.
From home delivery services and takeaways to online drink deliveries.
There's still lot's going on and many ways to support your favourites.
The Little Chartroom
 30 Albert Pl, Edinburgh EH7 5HN
The Little Chartroom is an award-winning neighbourhood bistro, in Edinburgh, run by Great British Menu finalist, Roberta Hall-McCarron and her husband Shaun McCarron.
The restaurant's pop up on Portobello Prom will also re-open again after a successful summer of trading. The Little Chartroom On The Prom serves up a tasty BBQ takeaway menu. The new opening hours will be Wednesday to Sunday from 10am to 4pm.
Roberta said: "It's quite a daunting time, the support that was mentioned is really unclear and will leave a lot of businesses worried until more information is announced.
"I think this is even worse than the initial lockdown, back then we had the full furlough scheme and decent government support packages. I am not really surprised by the announcement as many other countries are testing this too.
"We will be re-opening our pop-up, The Little Chartroom on the Prom. This will help us keep our staff and our heads above water."
Wedgwood the Restaurant
267 Canongate, Royal Mile, Edinburgh EH8 8BQ
Wedgwood's, as it is known locally, is a fine dining restaurant owned by husband and wife, Paul and Lisa Wedgwood. The restaurant works with many local producers to serve up innovative dishes with a Scottish flare.
It will continue to offer its home delivery service, that was set up in mid-March, serving the people of Edinburgh, West Lothian and East Lothian. The menu aligns with the restaurant offering; using the best ingredients that Scotland has to offer. The menu will be priced at £22.50 for three courses or courses can be ordered individually. A special main course and cheese course has been added to the evolving menu. Like all Wedgwood menus, this will change on a regular basis. Customers can place an order for delivery or collection Thursday – Sunday.
Paul said: "There's going to be a lot of worry throughout the industry until the government announce exactly what support packages will be available. It would be useful to get clarity on the furlough scheme, without an extension this could lead to further redundancies.
"We will still be operating the takeaway service that we launched in mid-March, we are in a lucky position as we do have quite a few loyal customers who have supported us the whole way through."
Aizle
38 Charlotte Square, Edinburgh EH2 4HQ
Stuart Ralston's first restaurant, Aizle is one of Edinburgh's best-loved eateries. Aizle gained huge popularity as the first restaurant in Edinburgh to offer a surprise tasting menu. Diners are privy to only a list of local, seasonal ingredients which feature in their six-course dinner.
Aizle has launched a home delivery and collection service. The four-course menu that has been designed to finish at home is priced at £70 for two people. Orders will be delivered between 12-3pm on the customers chosen day. All collection orders are to be collected at its sister restaurant, Noto.
Noto
47a Thistle St, Edinburgh EH2 1DY
Edinburgh chef, Stuart Ralston's Thistle Street restaurant, Noto, which is inspired by his time working for Gordon Ramsay in New York are currently offering a 'click + collect' service.
The menu, which has a strong Asian / New York influence using Scottish ingredients features indulgent small and large dishes. Stand out suppers include North Sea crab, warm butter with seaweed brioche and Beef tartare, yuzukosho, egg yolk with grilled focaccia. Customers can order online, and pick up their orders after 6pm daily or from 5pm on a Saturday.
Stuart said: "I understand that they need to curve the spread but it's another shot in the heart for the hospitality industry.
"I feel that this will be a tipping point for a lot of businesses, that probably won't make it through the winter due to loss of revenue."
Harajuku Kitchen
10 Gillespie Pl, Edinburgh EH10 4HS
Edinburgh's only Japanese owned and run restaurant, Harajuku Kitchen is firmly rooted in authentic Japanese comfort food with recipes handed down by owner Kaori's family.
It will be continuing to offer its delivery and collection service, serving its award-winning menu featuring customer favourites including Aubergine katsu curry and Takoyaki. The restaurant will now offer a weekend lunchtime takeaway service between 12 – 3pm from Friday – Sunday. Its evening takeaway service starts from 4:30pm every day of the week.
In addition, you'll be able to catch them serving hot food at the Grassmarket and poke bowls and onigiri at the Stockbridge Market
Holyrood Distillery
19 St Leonard's Ln, Edinburgh EH8 9SH
Opened in 2019, Holyrood Distillery is the first single malt whisky distillery in the heart of Edinburgh for almost 100 years. The newly launched Courtyard bar has to shut this Friday for two weeks, however, the popular distillery tours will still be going ahead with social distancing measures in place.
The distillery will continue with its collection and home delivery service, offering a range of packages including the Picnic gin package.
The distillery is also still giving whisky lovers the chance to "find your flavour" with its custom-made whisky programme.
Samples can be delivered, and consultations conducted online to work with the Master Distiller and to select the malted barley, yeast, size, and type of oak cask, to create a bespoke single malt whisky just for you. Whether you like to smoke, sherry, fruity, sweet, or spicy styles, they will help you find your flavour.
Lucky Yu Canteen
36 Leven St, Edinburgh EH3 9LJ
Edinburgh's popular Lucky Yu Canteen has re-opened in Tollcross, on the city's south side as a takeaway and delivery joint.
The Asian street food inspired restaurant famed for its tasty dumplings and chicken wings has refined its menu as well as adding new dishes like ribs in a tamarind and honey glaze, all of which are designed to be shared.
Lucky Yu's delivery service has proved extremely popular during lockdown and the new site offers greater capacity to cater for the surge in demand.
Owner John Howard, who also has Edinburgh's Bodega restaurant said:
"We're delighted with how Lucky Yu has been received since we opened our much-loved small restaurant on Elm Row, but we were starting to outgrow it before Covid-19 and the road closures (due to Edinburgh's trams development) were the final straw for us.
"Moving to Tollcross gives us the opportunity to experiment with the menu. While we will still have the classics that people love, we'll also start to introduce some new dishes, with an exciting drinks list to complement them."
Lucky Yu will be open Wednesday-Sunday between 5-10pm. Orders can be placed on the website or by downloading the app: https://luckyyucanteen.whatthefork.app/.