Take A Hike… To Driesh!
---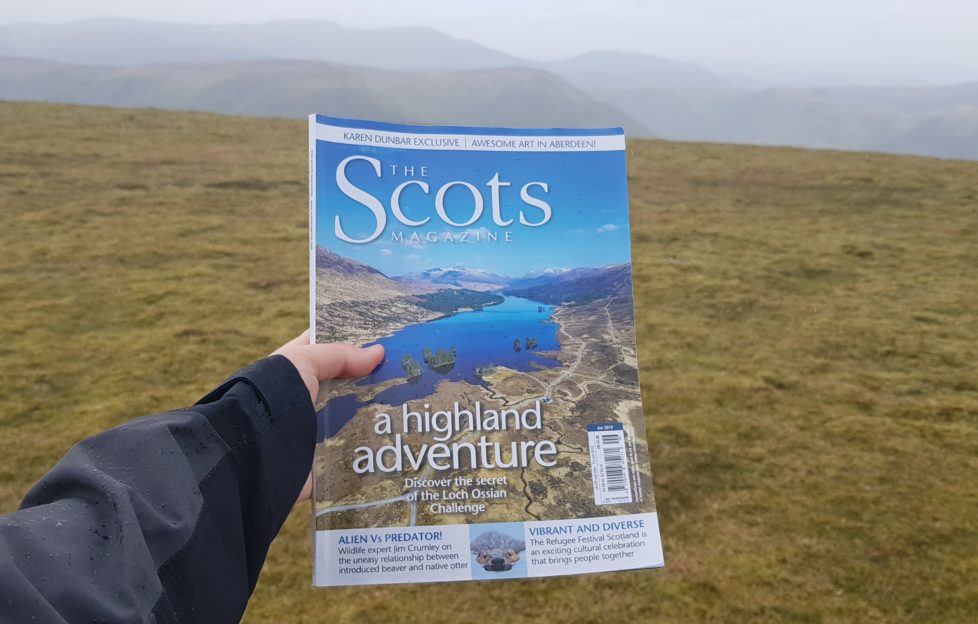 This month, we zipped up our waterproof jackets, tied our boots tight and tackled Driesh – our first Munro in quite some time!
SKIES were clear and spirits were high at base camp last Saturday morning. It had been a while since we tried anything over 3,000 feet, like Driesh. Regardless, our hearty group of 24 walkers, plus Paris the rescue dog, were raring to go.
After meeting in Glen Doll car park, we took the Kilbo path towards the woods. The Kilbo path links Glen Doll with Glen Prosen. It's a gentle climb toward trickier terrain.
The woodland, which for years had hidden a far-reaching view towards Corrie Fee, was no longer.
Expedition leader, Garry, said this was the first time in all his years walking this route that he'd ever seen Corrie Fee from this angle.
After an hour of woodland trekking, we stopped here for a brief break and to take in the views – both with our eyes and our cameras.
Once refreshed, the group set off again towards to real climb. This was where our walkers made real use of their hiking poles.
After one hop, skip and a jump over some stepping stones at a tiny stream, we hit the steep trail to the ridge that would guide us towards the extensive rolling plateau.
Lunchtime
The weather was on our side as we tackled the trickiest part. But, a full hour of walking on a steep and rocky incline was tiring for everyone.
It was a relief when we finally reached level ground for a spot of "high tea."
Settling on some comfy boulders for about 10-15 minutes, our hungry hikers devoured their packed lunches.
Proudly, we gazed back down the trail we'd conquered. But there was still a way to go yet.
Ahead of us was one more heavy workout for the knees…
That last hour
A light drizzle began as the clouds rolled in over our heads.
After pulling on our waterproofs, we slung our backpacks over our shoulders once more and carried on with only the summit in mind.
And it was dreich!
The spit became a pelt, and it was heavy enough to startle one speedy mountain hare. The little guy raced across our path and tore straight down the side of the hill, on hunt for some shelter… possibly a coffee and cake, too.
The Summit
We're happy to report that all 24 hikers, including the very keen Paris, made it to the top of Driesh! We didn't stop for long as the rain and wind was picking up, but we did, of course, stop long enough to take our group photo around the cairn. As usual, we took a collection for charity on this hike and the nominated charity this time was Tayside Mountain Rescue. A worthy cause and a worthy hike.
Notable mention must be given to the four walkers who tackled their first Munro with us on Saturday. Audrey, Hannah, Joyce and Karen all tackled Driesh as first timers and made an impressive go of it.
Next time…
The next hike is on July 6. We'll be heading to Loch Tay, and you're more than welcome to join us!
Email gfraser@dctmedia.co.uk for more information.
Take a look at our hike photographs in the high-res gallery below: