The Scots Magazine April 2020 Issue – Out Now!
---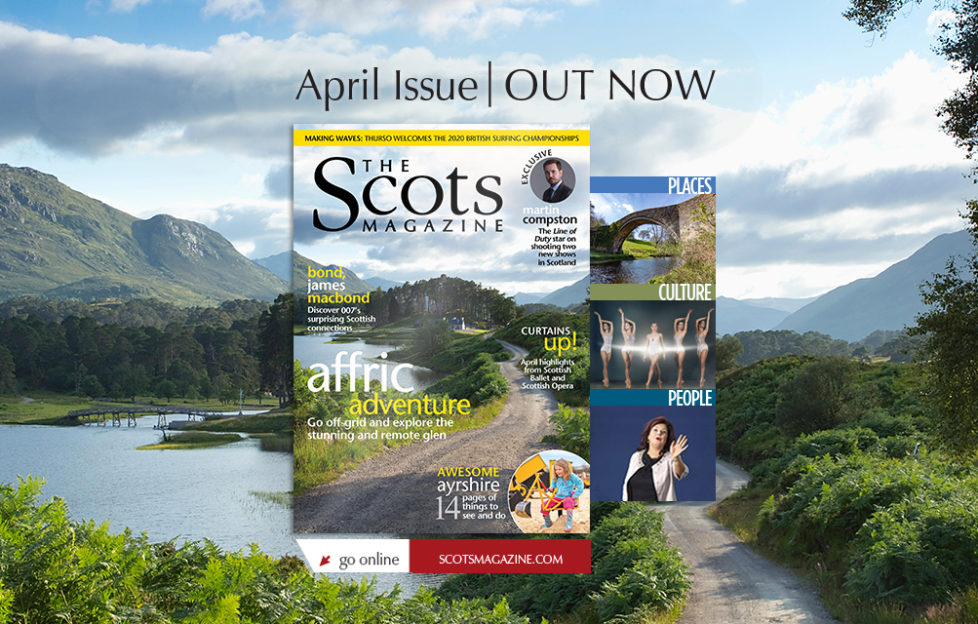 ---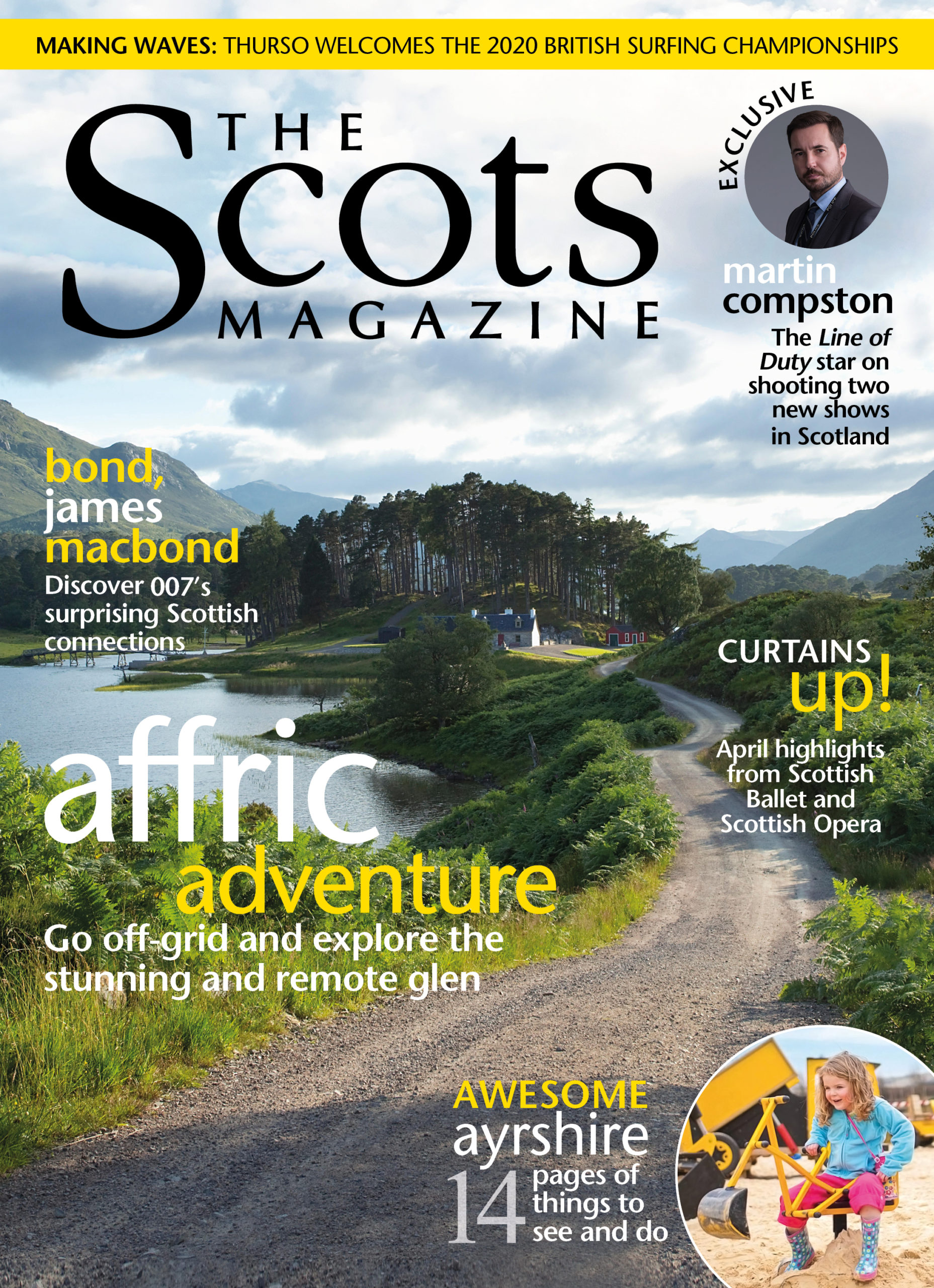 You can find your nearest stockist by entering 
your postcode here. There are loads of ways to
get it digitally to your smartphone or tablet, too
– just visit the app store, or get a digital subscription.
---
CONTENTS
As the British Surfing Championships approach, get on board yourself at one of Scotland's top surf centres
Wild About Scotland Nature Jim Crumley explores the secret life of the elusive and nocturnal badger
An interview with Glasgow-based author Helen FitzGerald plus all the latest book reviews Scottish Bookshelf
Find out Britain's most suave secret agent James Bond's numerous Scottish connections
Martin Compston,
star of
 Line of Duty, on shooting two new shows in Scotland
Big Adventure beat a peaceful retreat to gorgeous Glen Affric
On the 700th anniversary of the Declaration of Arbroath, discover its history
Kenny MacAskill remembers how the leaders of the 1820 Rising paid a bloody price
Previews of new music for April in Sound of Scotland 
Wee Adventure enjoy the lighter nights on this evening cycle
April highlights from Scottish Ballet and Scottish Opera
Carina's Kitchen gets inspiration from her daughter's pop idol
Our photographic series Scotland's Islands visits Luing, one of Argyll's beautiful Slate Islands
Polly Pullar meets a blacksmith and artist who's forging a name for himself in Scotland's art scene
 Disappointing snow seasons lead Cameron McNeish to consider how we can protect the Scottish winter
Awesome Ayrshire – 14 pages of things to see and do
Wee Blether with Elaine C. Smith on her upcoming TV and stage appearances
Xander Johnston, a young Scotsman is leading the way in insect conservation A To Z Of Great Scots
Slàinte Mhath how three brothers braved the Atlantic to bring life-saving clean water to Madagascar
Top comic Karen Dunbar reveals some of her dream locations in My Scotland
The Great Eight! Must-see exhibits from Glamis Castle
Plus our pick of the best…
The Great Gear Guide, Around Scotland events,
and reviews of the best hotels and restaurants
will keep you right this month.
---

Never Miss An Issue

Of The Scots Magazine.
Save an incredible 25% on the shop price when you subscribe!
Or find y

our nearest stockist

here

.