The Scots Magazine March 2020 Issue – Out Now!
---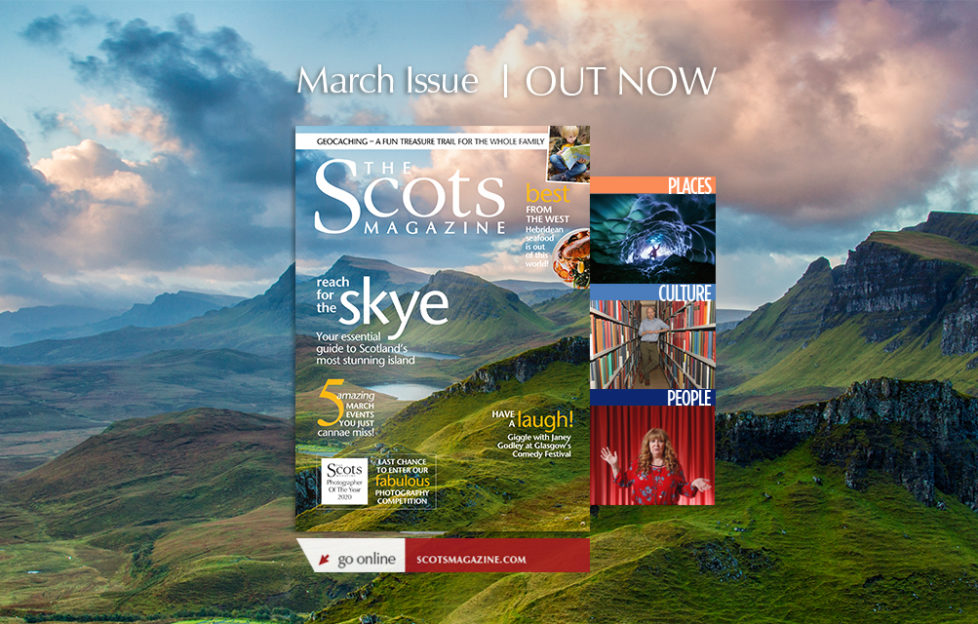 ---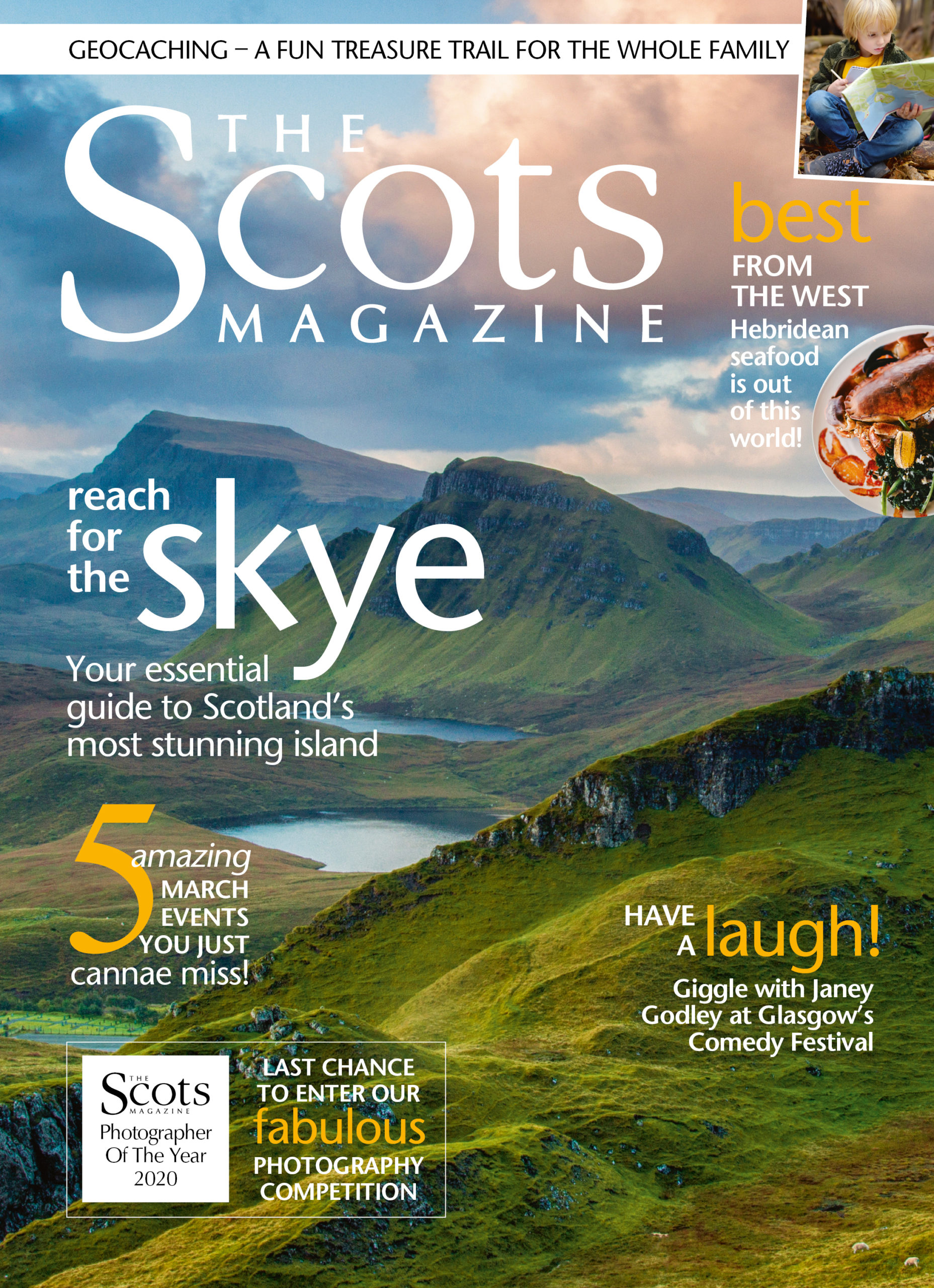 You can find your nearest stockist by entering 
your postcode here. There are loads of ways to
get it digitally to your smartphone or tablet, too
– just visit the app store, or get a digital subscription.
---
CONTENTS
Hit the Outlander Trail and discover the top show's stunning Scottish landscapes 
Wild About Scotland nature expert Jim Crumley describes the ethereal beauty of barn owls and where to find them
An interview with crime-writer Graeme Macrae Burnett, plus all the latest reviews Scottish Bookshelf
Adventure Photographer Hamish Frost takes his photography to extremes
Have a laugh with Janey Godley at Glasgow's Comedy Festival
Big Adventure enjoy the thrills and explore the wilderness on an off-road bikepacking adventure
Head to Kelso for the fantastic celebration of art that is Borders Art Fair
Kenny MacAskill explores the bloody battle of Dunbar and its disastrous consequences
Previews of new music for March in Sound of Scotland 
Wee Adventure geocaching is a fun adventure for all the family
Your essential guide to Scotland's most stunning island, Skye
Carina's Kitchen offers top tips for selecting the best fish recipes
Our photographic series Scotland's Islands visits Loch Lomond's enchanting Inchcailloch
Polly Pullar explores Scotland's National Library with the Head of Collections Graeme Hawley
Cameron McNeish sounds a clarion call for the protection of Scotland's environment
Last chance to enter our Photographer of the Year 2020 competition
Five amazing March events you just cannae miss
Wee Blether with novelist Peter May who chats all about his new book
Read all about Andrew Watson's historic and ground-breaking exploits on the football pitch in A To Z Of Great Scots
Slàinte Mhath Euan Duguid swaps whisky for a gin with links to the Picts
Ace crime-writer Chris Brookmyre reveals his top Scottish locations in My Scotland
The Great Eight! discover priceless treasure at Scone Palace
Plus our pick of the best…
The Great Gear Guide, Around Scotland events,
and reviews of the best hotels and restaurants
will keep you right this month.
---

Never Miss An Issue

Of The Scots Magazine.
Save an incredible 25% on the shop price when you subscribe!
Or find y

our nearest stockist

here

.