The Scots Magazine March Issue – Out Now!
---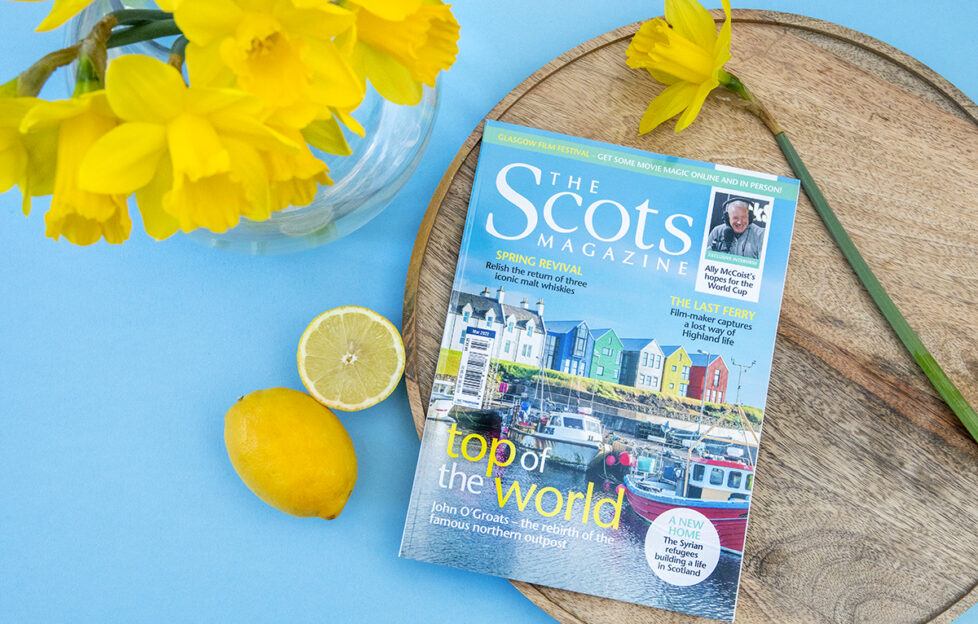 ---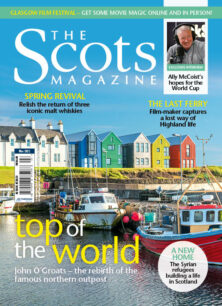 You can find your nearest stockist by entering 
your postcode here. 
Get it digitally to your smartphone or tablet, too
– just visit the app store, or get a digital subscription.
---
CONTENTS
My Scotland Scottish acting royalty James Cosmo shares his top homeland haunts
Wee Blether Strictly stars Anton Du Beke and Erin Boag as they bring Showtime to Scotland
Explore the best that Caithness has to offer
Glasgow Film Festival returns with a hybrid programme of in-person and online movies
Refuse To Sit Still Meet the women leading a campaign to erect a statue to honour Scots First World War hero Dr Elsie Inglis
Discover the joys of sunset kayaking on the River Tay
Around Scotland Your pick of events across the country, from Glasgow theatre to Edinburgh exhibitions
Scots rugby star Scott Cummings previews the Six Nations
Music Of The Wild Jim Crumley discovers fascinating connections between different species
Muhannad set up a café in Greenock after fleeing Syria

Sound Of Scotland Horse McDonald on the delayed anniversary tour of debut album The Same Sky

Slàinte Mhath Three once fallow whiskies make a welcome return
Read our exclusive interview with football legend Ally McCoist on his World Cup hopes
Italian Inspiration DV Bishop went from comics to historical mystery novels
Scottish Bookshelf The best in brand-new fact and fiction to read this month
City Of Kindness A Dundee Kindness Campaign and acts of community spirit across the country
A-Z Of Great Scots Bold and daring Lanarkshire lad, Tom Steele performed Hollywood's greatest stunts
Scotland's Islands Canna hides a turbulent history beneath white sands
Delight in the cultural wonders of the fabulous Burrell Collection, reopening
this month
Scottish Kitchen Girvan beef inspired by a family favourite
Pay The Ferryman A new film brings the glory days of Highland ferry crossings back to life
Summit Fever Record-breaker Pawel Cymbalista climbed Ben Nevis seven times in 24 hours
 In Search Of The Curse Of Cluny Cameron McNeish welcomes the return of traditional stories
Tolkien's Challenge A gruelling cycle around The Ring of Breadalbane
The Wild Scotsman James Mackenzie built a following in frontier country
---
Never Miss An Issue

Of The Scots Magazine.
Save an incredible 50% on the shop price when you subscribe!
Or find y

our nearest stockist

here

.