The Scots Magazine May 2020 Issue – Out Now!
---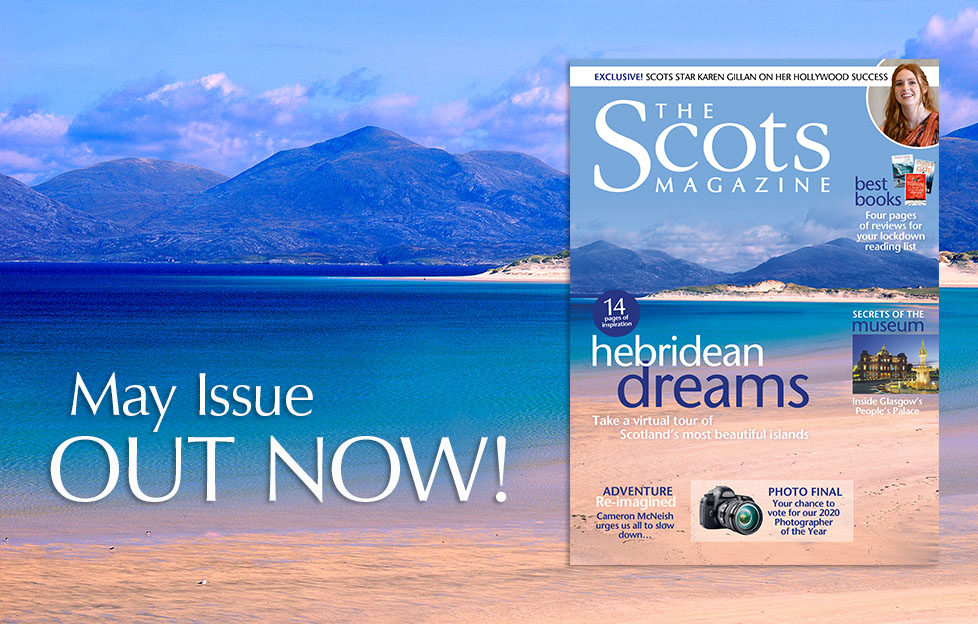 ---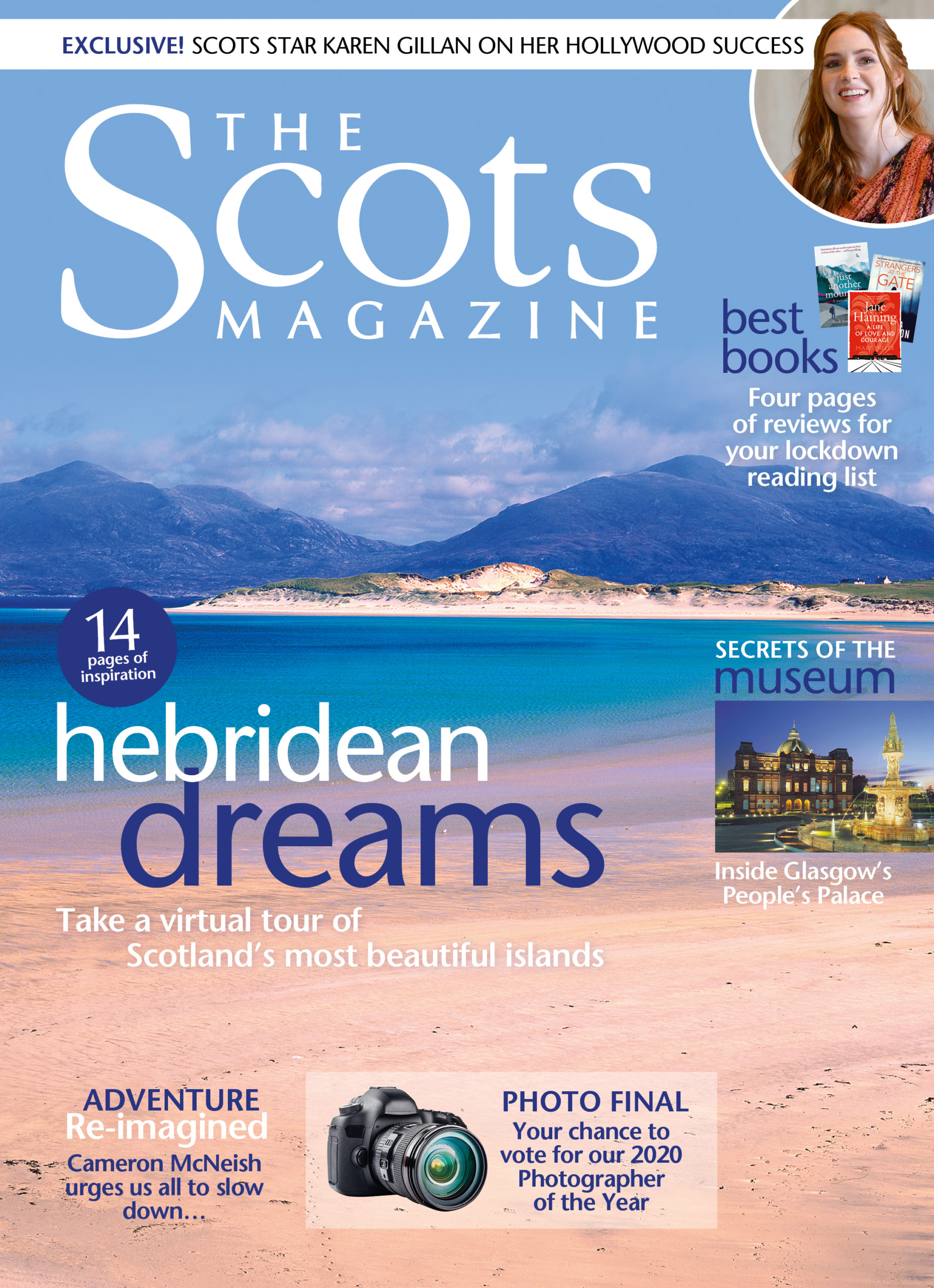 You can find your nearest stockist by entering 
your postcode here. There are loads of ways to
get it digitally to your smartphone or tablet, too
– just visit the app store, or get a digital subscription.
---
CONTENTS
Wild About Scotland Jim Crumley investigates the meaning behind the captivating song of the skylark
Denise Mina discusses her new true crime book, and her unusual inspiration in Scottish Bookshelf
My Scotland Olympic sailing gold medallist Shirley Robertson's favourite places to drop anchor
Cameron McNeish urges us all to slow down adventure re-imagined
Your chance to vote for our 2020 Photographer of the Year!
Big Adventure the gruelling Scottish Mountain Marathon is not for the faint-hearted
Kenny MacAskill investigates the gruesome fate of captured Scottish Covenanters in the late 1600s
Climber Di Gilbert tackles the world's tallest peaks
Wee Adventure Island of Bluebells Inchcailloch on Loch Lomond is a paradise bursting with birds and bluebells
Four pages of reviews for your lockdown reading list
Carina's Kitchen praises the Aberdeen buttery and knows just what to serve with it
Our photographic series Scotland's Islands heads to Fair Isle in the unforgiving North Sea
Polly Pullar talks extinction with palaeontologist Dr Ross Barnett – from the giant cave lion to the Scottish wildcat
Read our exclusive interview with Scots actor Karen Gillan on her journey from the Highlands to Hollywood
Top tips on foraging and picking your own tasty snacks from the countryside
Take a virtual tour of Scotland's most beautiful islands in Hebridean dreams
Wee Blether with Arielle Free, the only Scots presenter on Radio 1 and champion of Scottish music
James "Paraffin" Young from Glasgow was arguably the world's first oil baron A To Z Of Great Scots
Slàinte Mhath discover the latest artisanal spirit to come out of the Highlands – Sutors Gin
The Great Eight! "Must see" exhibits at Glasgow's People's Palace
Plus our pick of the best…
The Great Gear Guide, Around Scotland events,
and reviews of the best hotels and restaurants
will keep you right this month.
---

Never Miss An Issue

Of The Scots Magazine.
Save an incredible 25% on the shop price when you subscribe!
Or find y

our nearest stockist

here

.