The Teapot Trust Reaches New Milestone
---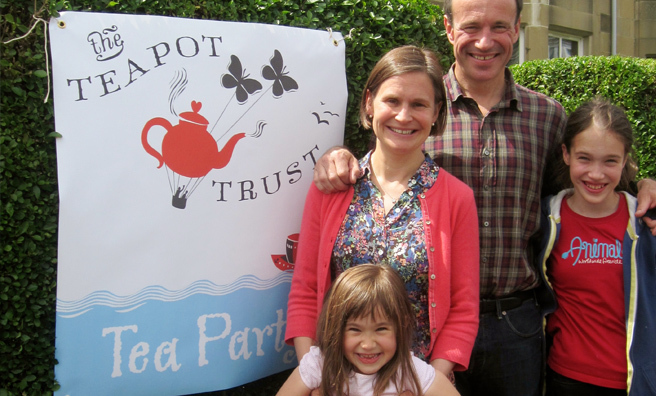 The Young Family
Cockenzie-based charity the Teapot Trust has started to provide art therapy to children at Great Ormond Street Hospital, one of the world's leading children's hospitals.
Laura and John Young founded the Teapot Trust in 2010 after seeing the gaps in the care of their daughter Verity, who suffered from Lupus (Systemic Lupus Erythematosus or SLE) and also cancer before her tragic death in 2009.
The Teapot Trust has since expanded rapidly to deliver support to children in medical environments in Edinburgh, Glasgow, Inverness, Dundee, Aberdeen and Kinross.
In 2013 the charity provided open group art therapy to 2,682 children and one-on-one therapy to 32 children across Scotland.
Laura said, "What we've achieved in Scotland over the last four years makes me incredibly proud.
"We owe the success of the Teapot Trust to the dedication of our team and to so much wonderful feedback from families with sick children.
"Our next challenge is to expand outside of Scotland. Being given the opportunity to contribute to Great Ormond Street's work shows that we have become a mainstream charity.
"We are reaching more of the children who need our help the most, but our job isn't finished. Our aim is to continue to expand the charity and reach as many ill children as we can."