Top TV Movies To Star At Edinburgh International Film Festival
---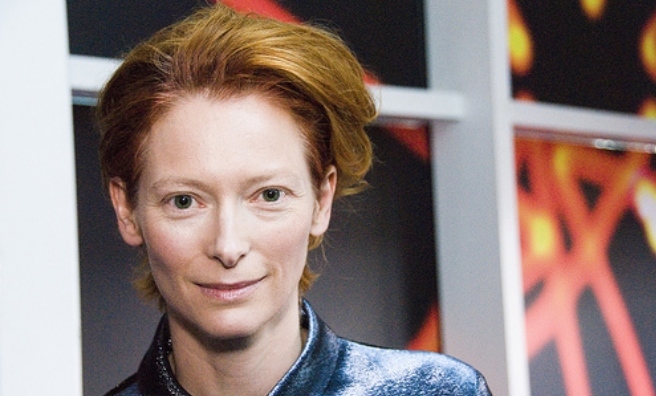 Tilda Swinton - another Edinburgh International Film Festival regular
This year's Edinburgh International Film Festival (EIFF) will provide a rare opportunity to see some of the finest American TV movies from the 1960's and 70's.
The EIFF's 'Little Big Screen' retrospective will include screenings of films by some of Hollywood's biggest directors, including Steven Spielberg (Duel), Michael Mann (The Jericho Mile), Tobe Hooper (Salem's Lot) and Sam Peckinpah (Noon Wine).
'A golden era of made-for-television movies'
"With this retrospective, we aim to present our audiences with a selection of the most significant titles from a golden era of made-for-television movies in the US," said Niall Greig Fulton of EIFF. who added that, as a companion to 'Little Big Screen', the EIFF will also be presenting 'Walter Hill: The Early Years', featuring the complete run of Hill's classic early work from Hard Times through to 48 Hours.
One of the world's most vibrant cinematic nations
Every year, the EIFF focuses on a country and in 2015, its main focus will be Mexico. Supported by Imcine, this strand will comprise of new features and short films, as well as a selection of retrospective titles offering a glimpse into the cinematic riches coming out of one of the world's most vibrant cinematic nations.
In addition, continuing the Masters of Animation series , the Festival will present a retrospective of the work of acclaimed animator Barry Purves. The recipient of more than 60 international prizes, as well as Oscar and Bafta nominations, Barry will present a selection of his short animations and will discuss his work as an animator, author, stage director and designer.
For more information, click here.
---
EIFF 2015
• The full EIFF programme will launch on May 27, with tickets on sale to Filmhouse members from noon on May 27.
• Tickets go on sale to the public at 12 noon on Friday, May 29.
• To be keep up-to-date with all EIFF news, visit www.edfilmfest.org.uk
• For information on Edinburgh's 12 festivals visit www.edinburghfestivalcity.com