Whisky Regions
---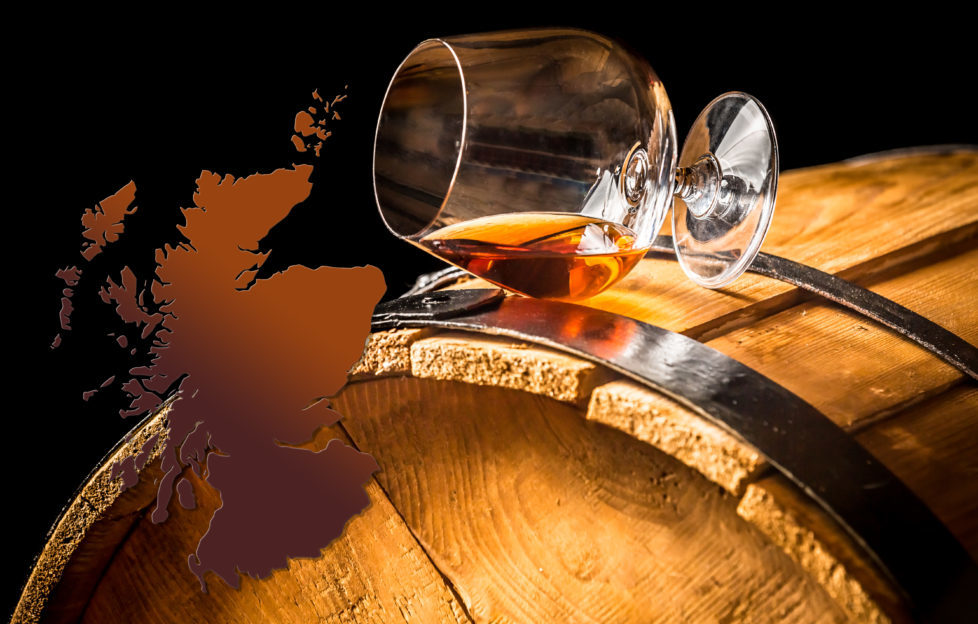 One national drink, hundreds of expressions! Here's our guide to the characters of the main whisky-producing regions
The Scots have been distilling and drinking whisky for many, many generations – it's in our DNA! This beautiful amber spirit is the direct result of our ever-changing weather. The perfect amount of sunshine and rain create an abundance of sparkling spring water and golden barley, whisky's main ingredients.
And although we like a dram or two, we also enjoy sharing our good fortune. Scotland's distilleries been legally exporting whisky to all four corners of the globe since the mid-19th century. Today, almost £5 billion of Scotch Whisky is sold overseas every year, making whisky the UK's biggest food export.
Although there are whisky distilleries all over Scotland, there are five distinct whisky-producing regions. Each area puts their own stamp on our beloved national drink.
Discover the regions…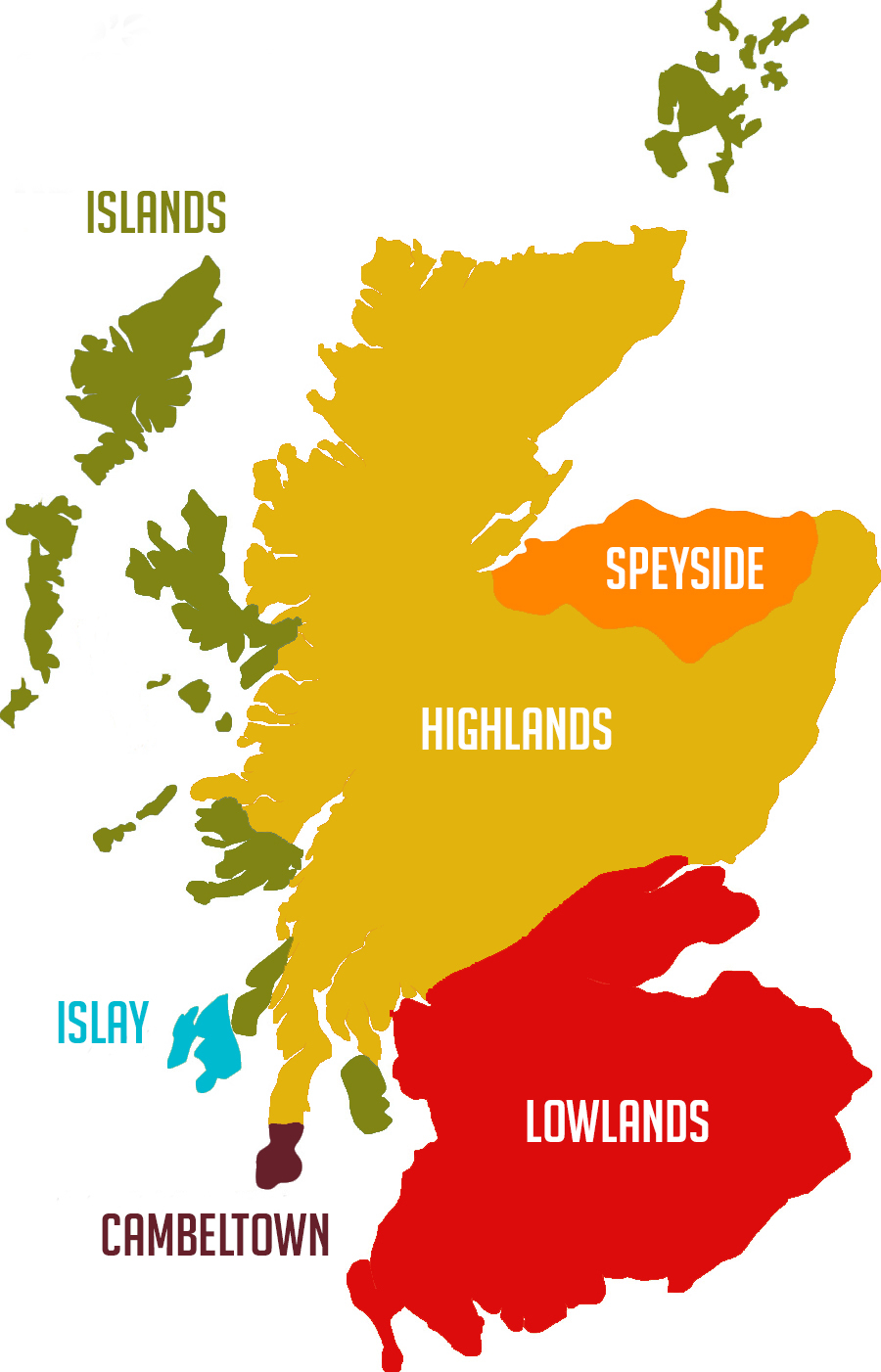 Islay: This peat-infused Hebridean island produces an unrivalled selection of whiskies with big, smoky, briny flavours – although Islay is also responsible for superb whiskies with only a trace of peatiness or no peatiness at all, such as Bunnahabhain and Bruchladdich.
Speyside: More than half of Scotland's whisky distilleries are in the Speyside area, including The Glenlivet, Cardhu and Glenfiddich.  Speyside covers the north east corner of Scotland from Aberdeen to Inverness. Its acclaimed Scotch Whisky has a reputation for being light, grassy and sweet.
Highlands and Islands: The whiskies produced in Scotland's Highland and Islands are as varied as the scenery! But whether classic single malts or modern blends, they all share two properties – high quality and rich flavours. There is a movement to separate these into two distinct regions, giving six in total.
Lowlands: Stretching from Greenock in the west to Dundee in the east, whisky from the distilleries in the Lowlands tends to be light and grassy. Their gentle style has earned them the nickname of the 'Lowland
Ladies'. Although there are only a few distilleries left, their products are much in demand.
Campbeltown: Located on the Mull of Kintyre, Campbeltown once had 28 distilleries and was considered The Whisky Capital of the World. Today, the Argyll & Bute town has three distilleries – Springbank, Glen Scotia and Kilkerran – which are famed for their robust, rich and slightly salty whiskies.