A-Z of Secret Dundee: Dighty Connect
---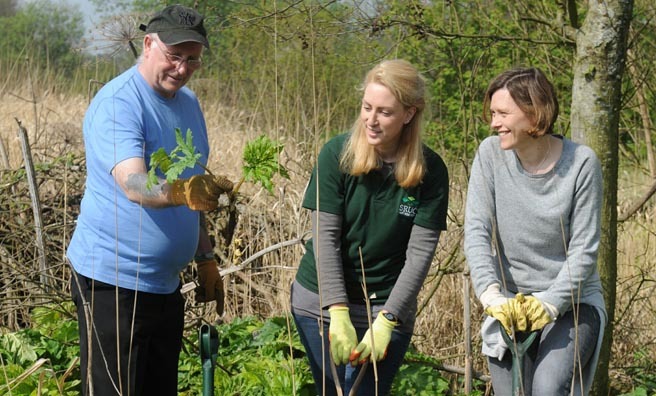 Dighty Connect volunteers
The Dighty is the city's historic second river. It existed long before Dundee did.
Many communities in the east of the city live just a stone's throw away from it as it slithers almost anonymously round the suburbs on its way to the Tay estuary between Broughty Ferry and Monifieth.
70 mills were situated along its banks over the years
The river, or burn as it is known locally, provided power for industry as far back as the 16th century with as many as 70 mills situated along its banks over the years. Despite its history, in recent times it has been left neglected, overgrown and overlooked. But that's all changed thanks to conservation group, Dighty Connect. These volunteers are bringing community pride back to the burn. Connect have used creativity and conservation to reclaim the river's green spaces and walkers, cyclists and wildlife are all benefitting from their work.
Projects that you can get involved in include planting wild flowers, poetry writing, mosaic making, bat watching and community archaeology. What better way to spend a day messing about on the river?
https://www.facebook.com/dighty.connect.1
---
More Secret Dundee