VisitScotland say Scotland is "Probably The Most Haunted
Country in the World" and we're out to prove it!
In the spirit of the season we've resurrected a few auld tales from the Scots Mag archives of ghostly apparitions and seriously strange goings on.
We've checked out the best spooky tours looming out of shadows for the Halloween season, too – from Traquair House Historical Ghost Tours to Mostly Ghostly's new tour of Comlongon Castle, and from Condemned at Mary King's Close to Edinburgh's Halloween Ball and Horror Ceilidh.
Scroll down for the very best of Hallowe'en happenings, both past and present.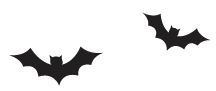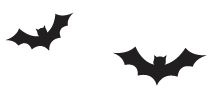 ---
You can find our Hallowe'en special events list here, or click
through the slideshow below for a wee taster of what's on offer…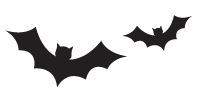 ---
Haunted Scotland


Ghostly Tales From Our Archives…
"The haar itself is like ghostly
fingers gently touching your
hair and face as you walk…"
St Cyrus, just north of Montrose,
has seen a fair few ghostly happenings,
as Jean Ross Anderson recounts.
"The glen has more giants, dragons
fairies and tales of the past per
mile than any glen I know"
Strange and wonderful ghost stories
from misty Mull collected by P A Macnab.
"…the most remarkable in the
annals of Scottish demonology"
A tale of the unexplained and
supernatural near Kircudbright
in the 1600s is analysed by
T. C. B. Phin and W. Herries.

---
Do you know any good Scottish ghost stories?
Get in touch on Facebook or Twitter!
---