A new Scottish National Park is on the horizon – but where will it be?
YEARS of campaigning have finally paid off – the Scottish government has confirmed that the country will have at least one new National Park by 2026.
John Mayhew, who ran Scottish Campaign for National Parks, is in no doubt about the value of adding to the existing parks, the Cairngorms and Loch Lomond & The Trossachs.
"They bring real focus," he says, "as well as additional resources to help support the area's natural and cultural heritage."
Seven areas have been identified as potential sites. We asked both The Scots Magazine readers and online followers to vote for their favourite out of the seven – and the results are in!
The reader vote placed Ben Nevis, Glen Coe and the Black Mount as the best location for the next National Park with over 30% of the votes. Social media users, however, went for Galloway with over 50% of the vote.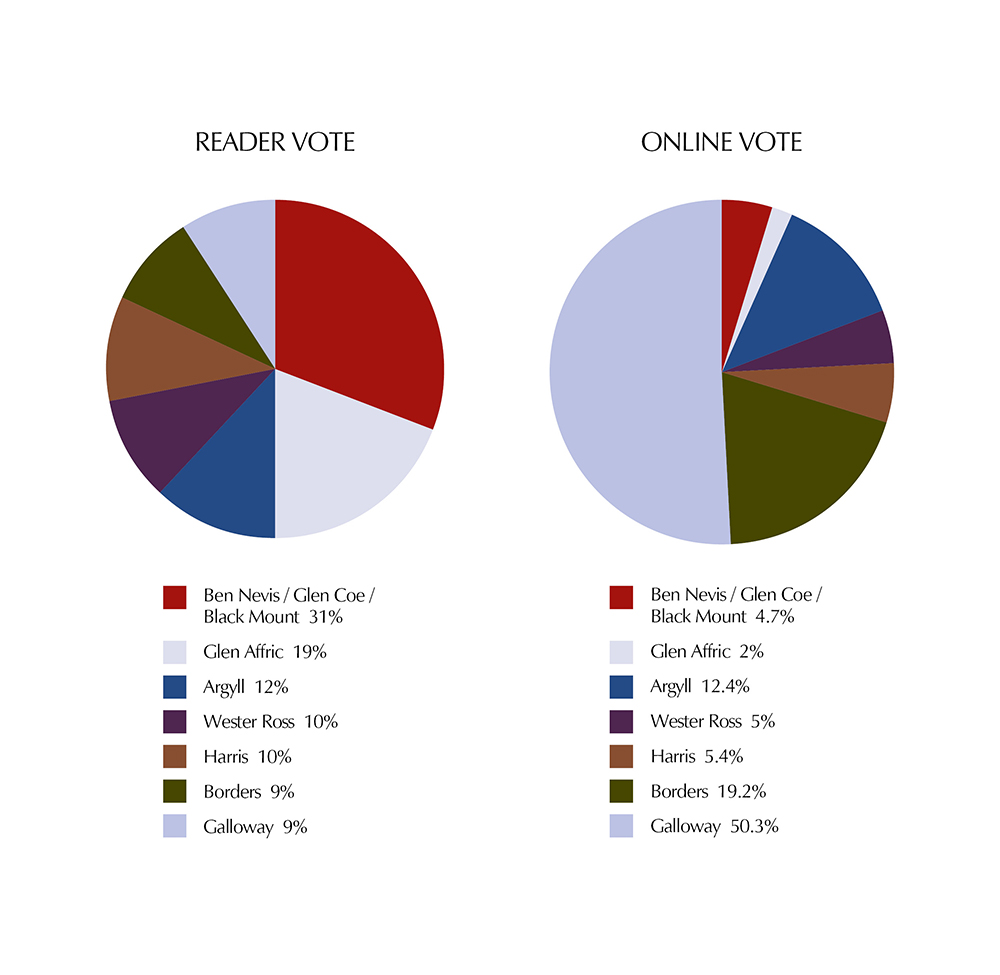 The Scottish government is committed to creating at least one more National Park by 2026, but more may be designated.
"National Parks have a big role to play in tackling the climate emergency and solving the nature crisis," John says. "They have already moved in that direction … you are seeing in both National Parks big peatland restoration and native woodland regeneration."
The campaign continues…