111 Places You Shouldn't Miss With Gillian Tait!
---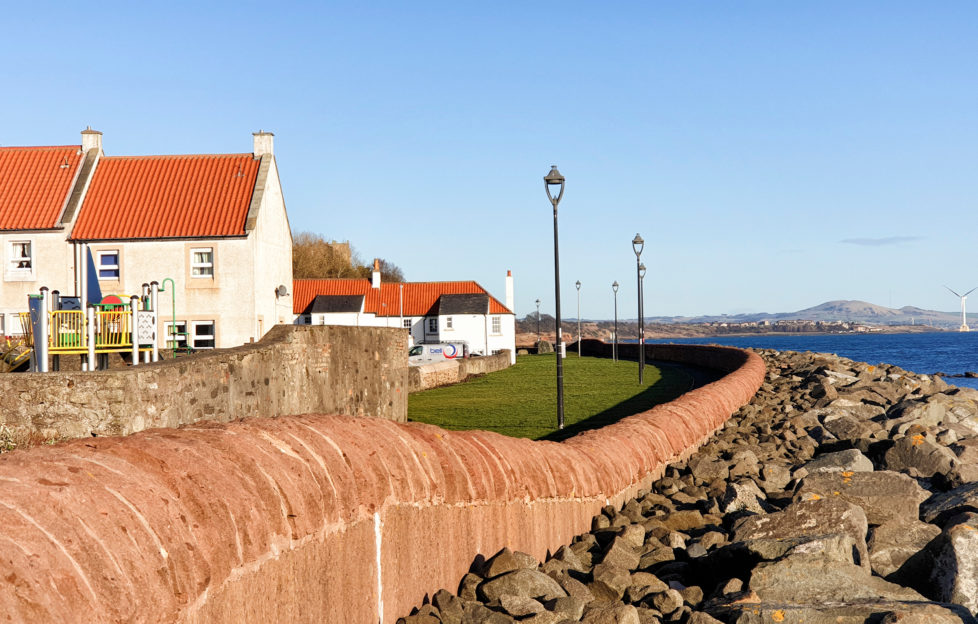 Fife Coastal Path from Burntisland to Kirkcaldy - Scotland. Credit: Shutterstock
We chat to Gillian Tait, author of 111 Places In Fife That You Shouldn't Miss and 111 Places In Edinburgh That You Shouldn't Miss – a series of guides for locals and experienced travellers alike – about what Scotland has to offer…
Planning a staycation this year? The 111 Places series is a great place to start!
Enjoy a personal tour away from the crowds, with entertaining insights, cultural anecdotes and insider tips in Gillian Tait's Fife and Edinburgh travel guides.
Scotland is full of fascinating sights to see, and it's the perfect time to start appreciating the many adventures to be had on our very own doorstep.
What do you look for in a place that shouldn't be missed? 
Redundant buildings with interesting new uses, places with literary or celebrity connections, hidden city gardens and parks, intriguing public art, unusual sporting venues, independent museums, specialist shops, and so on. I'm particularly keen on atmospheric historic locations where you can really sense the unique genius loci, or spirit of the place. I also like to highlight the human stories behind the stones of the buildings and monuments.
I treat the texts as 111 short individual essays, giving some background context to each place as well as packing in as many intriguing nuggets of information as possible.
The format is clear and egalitarian: each place gets a single page of text with a matching full-page colour photograph, and there are detailed maps at the back. There's also a sidebar for each entry, with full practical details and an additional 'tip' – generally somewhere else to visit in the vicinity.
I'm particularly keen on atmospheric historic locations!
We may not be able to travel far at the moment, but we have all been discovering local hidden gems. Have you uncovered any notable "places you shouldn't miss" at home?
I live in the heart of the Old Town of Edinburgh, so I'm really spoiled for choice in that respect! One of the most exhilarating things I've found is simply being able to stroll up to the Castle Esplanade at any time and have the vast, commanding space with its panoramic views almost to myself.
Then, just off the Lawnmarket, there's Makars' Court, part of Lady Stair's Close, which has become part of my new favourite route down to Princes Street. It has flagstones inscribed with quotations from Scottish literature, and I like to pause and contemplate a different one on each trip.
Greyfriars' Kirkyard is another nearby spot where I wander regularly, but I always find something intriguing to catch my eye among the tombs and monuments. I've also been exploring St. Cuthbert's Kirkyard, which is equally fascinating and evocative.
How would you describe Fife, Edinburgh and Glasgow? What have you learned about their individual characters while working on this book series?
"Fife's got everything!" That was a tourist board slogan about 50 years ago, and although it was satirised at the time, I still think that it's a good summation of all that the Kingdom has to offer – a huge range of attractions that reflect its exceptional geography and long, eventful history as a pilgrimage centre, a royal residence, an industrial powerhouse for centuries, and so much else besides.
As an ancient county with a distinctive identity, which tends to be bypassed by most tourists 'doing' Scotland, the Kingdom seemed to me an ideal subject. The book was a total joy to research – a real voyage of discovery, and I really hope that this comes across in my writing. I have Fife ancestry on my maternal grandmother's side – including a weaver, a miner and a ploughman – and I like to imagine that somewhere out in eternity they were smiling on me as I worked on it.
Thinking back to when I began my research for 111 Places in Edinburgh, I must admit that I was taken aback when I realised just how much there was to discover about my home city – I thought that I knew it pretty well, but I was so wrong! There were extraordinary surprises to be found in districts that were unfamiliar to me, like Restalrig, Craigentinny and Piershill. The experience of working on that book opened up several new avenues of interest for me, and it's had a lasting effect in intensifying my appreciation of my local environment.
As for Glasgow, its reputation as an unpretentious, friendly city that doesn't take itself too seriously is certainly deserved. To resort to another weel-kent slogan: "People make Glasgow" – and what's more, they talk to you! That really helped when I was touring the city doing the photography for the book.
Why does Scotland have so much to offer in the way of travel and sightseeing?
I'm lucky enough to have travelled quite extensively, both in Europe and around the world, and I've also lived abroad. It's quite clear that for a country of its size and population, Scotland punches well above its weight when it comes to the exceptional variety and quality of its attractions, with world-class museums, historic buildings and prehistoric sites and a vibrant cultural scene, to say nothing of the natural produce, our celebrated national beverages, the sporting venues – plus of course the never-ending popularity of romanticised and mythologised versions of Scottish history.
But for me, it's our magnificent and varied scenery, and the relative ease with which you can escape to the great outdoors, that are the fundamental factors in the country's appeal.
It's all down to the geology, of course, which includes some of the very oldest rocks in the world. (I get such a kick out of that!) Then there's the fact that in Scotland you're never more than 50 miles from the sea, which is important in so many ways. So many crucial aspects of Scotland's history and development have depended on our relationship with the sea, coastal areas, firths and great rivers.
Scotland punches well above its weight when it comes to the exceptional variety and quality of its attractions
Are you working on another 111 Places book? Where will we be off to next?
I've been thinking a lot about my next title – I would love to do another book in this series if I can. It will certainly involve an area of southern Scotland – and a lot of surprises!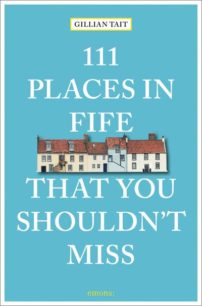 Discover more of Scotland with the 111 Places series (CLICK HERE)