Join In On 50 Marvellous Adventures
---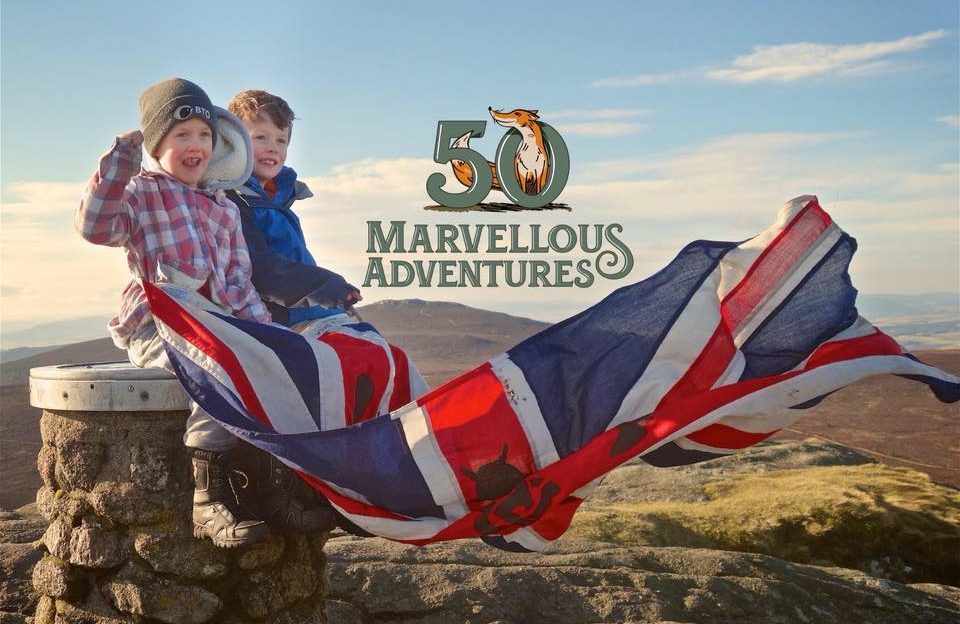 Join in with Ollie and Harry's 50 Marvellous Adventures
Seek adventure this summer with a new campaign of outdoor challenges
A new adventure campaign has been released to encourage youngsters to get out and explore this summer.
The Ferguson family set up the campaign in celebration of reaching the halfway mark on their own list of adventures.
Brothers Ollie, 8, and Harry, 6, from Aberdeenshire – aided by their parents MacNeill and Vicki – made headlines earlier this year when their toy pirate ship, Adventure, sailed from the UK to Barbados.
This was the boys' spin on their adventure challenge to send a message in a bottle. At the time it was one of 241 adventures that the boys had completed on their list of 500.
"A few weeks ago we reached 249," the boys' father MacNeill told us. "We really wanted to do something quite special for the 250th. Initially we thought of doing something for the boys as a surprise to celebrate, but they get so much out of the adventures already that we thought it might be a nice opportunity to encourage other people to do the same sort of thing."
Inspiring Adventure
Together they set up 50 Marvellous Adventures, picking some of their favourites from the 249 adventures they've done so far.
The 50 are split into five sets of 10, and only once you complete a set can you can access the next set.
"We've carefully chosen the adventures so that there's a nice cross-section in each of the five sets of ten. They will get progressively bigger or more involved as you get through the sets!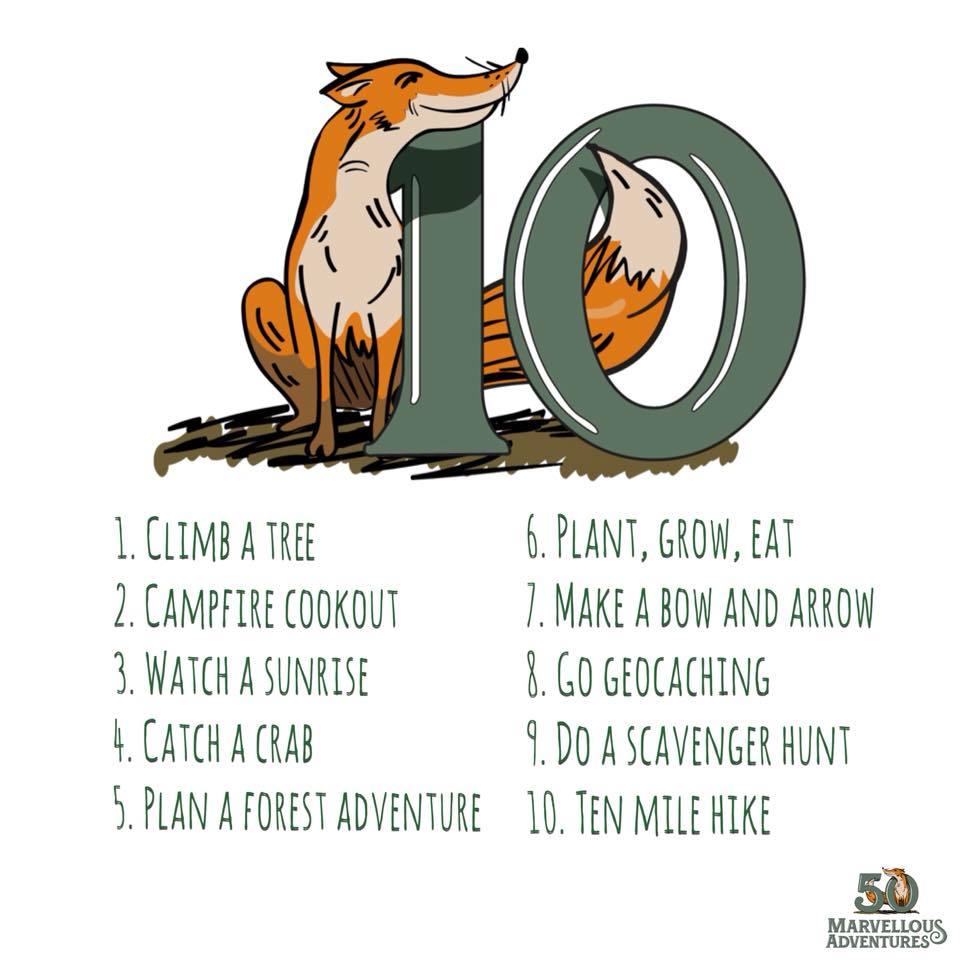 "We all started at the bottom
and worked up – that's how we grow, how we learn."
MacNeill has set up a Facebook group for families to share their take on the challenges and share tips.
"All of the things on the list are achievable, and I've put up pictures of the boys doing the challenges to give parents ideas. It will hopefully build up kids' confidence too.
"At the core of it, it's an excuse for families to be outside and engaging in nature, spending time together and making memories."
You can see the first set of ten challenges on the right, and click here to join in.
Award-winning Adventurers
After the attention their pirates ship adventure received, Olly and Harry were invited by local schools to give talks on their adventures.
So far they have introduced 50 Marvellous Adventures to three schools, giving their own presentations. One school even awarded them with awards for being Ambassadors of Adventure.
"The boys do love standing up and telling everyone about their adventures," MacNeill says. "I keep asking them every time to make sure that this is really what they want to do, and they say yes every time. They love it."
As part of their talk, the boys invite the school pupils to join a month-long adventure with them. One of the challenges in June was a beach clean. Throughout the month the whole school went out to pick litter from beaches and paths – well, almost all month…
"By mid-June they couldn't find any more litter! It was an amazing achievement, and to be able to get a whole school to come out and do an adventure of that kind with us is just brilliant."
Adventures For Beginners
The Ferguson family have also created a Fox Cub 10 list for younger children, to introduce them to the great outdoors.
"It's simple things like jumping up and down in puddles, but it's still exploring. It's still getting out there and doing something different."
MacNeill is keen to point out, though, that having an adventure doesn't mean doing something dangerous. If you're not comfortable with a certain challenge, you can change it around a little to ensure your family is well within their comfort-zone.
"Camping in a tent, for example," he explains, "can even mean a tent in the living-room. The first time the boys did that was in a tent in their bedroom, and once they loved that experience we moved into a tent in the garden."
However, you choose to complete your challenge, there's an adventure waiting for you this summer. The aim of the game is to encourage family interaction, and get children away from digital screens and into the outdoors.
"We're getting close to 500 people already getting involved, which is a great and healthy start, but we would love to see loads more families getting involved, going out and having adventures. And obviously it's a great time to start with the summer holidays to encourage kids to do more, and get out and have fun."
And what's the next adventure on the horizon for the Ferguson family?
"Well, as this is our 250th adventure, so I think we might have a wee break from adventuring after this!"