A-Z of Secret Glasgow: Ox & Finch
---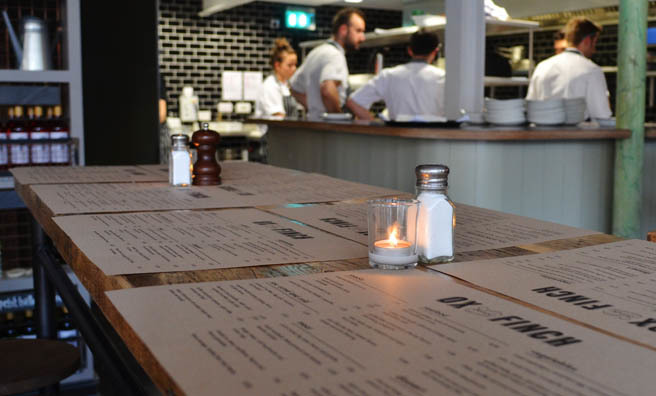 Ox and Finch. Image: Morag Mclean
In a city full of exciting eateries this Sauchiehall Street restaurant has created a real buzz.
In fact, it can be easier catching Monica Galetti cracking a smile, than it is to get a weekend table at this top spot. And the reason locals seem to have taken it to their hearts is it is that very rare thing – a restaurant serving gourmet standard food that isn't formal and intimidating.
NEXT: See Scotland's very own Downtown Abbey.
The owner is Jon MacDonald – a former head chef to the McLaren F1 team.
He says his aim was to keep it "casual, unstuffy and unpretentious."
Judging by the happy foodies flocking to the place, he seems to have succeeded. The decor is the usual warehouse chic mix of brick, wood and tiles and the British/Mediterranean menu specialises in small plates to encourage tapas style sharing.
Blag a booth seat and watch the chefs at work in the open-plan kitchen.
Chorizo popcorn anyone?
Open: Mon- Thurs 12 noon – 10am. Fri & Sat 12 noon -1am. Sun 12 noon -10pm. Address: Ox & Finch, 920 Sauchiehall St, G3 7TF
---
More Secret Glasgow