A-Z of Secret Glasgow: Zen Garden
---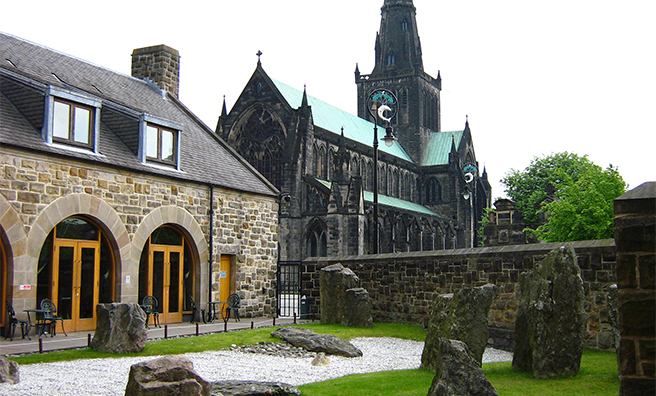 For the best chill-out spot in the city head to the Zen Garden at St Mungo Museum of Religious Life and Art.
Situated slap bang in the middle of the retail mayhem of Merchant City, this tranquil spot was Britain's first permanent Zen garden.
It's designed in the Japanese Zen Buddhist tradition.
Instead of the traditional British garden of trees and grass and flowers there's raked gravel, rocks and moss.
NEXT: Enjoy some private pampering and bathe in a Victorian Turkish bath
The gravel represents the sea, the rocks the mountains and the moss is the earth. It's a great place to catch your breath, have a quiet reflective moment and grab a coffee from the adjoining cafe.
The museum is also well worth exploring as it offers some amazing facts about the world's major religions, and the story of religion in the west of Scotland.
Open: Tues – Sat: 10am – 5pm. Sun: 11am – 5pm. Free entry to museum and gardens.
Address: Zen Garden, 2 Castle Street, G4 ORH.
---
More Secret Glasgow