Achieving the Impossible
---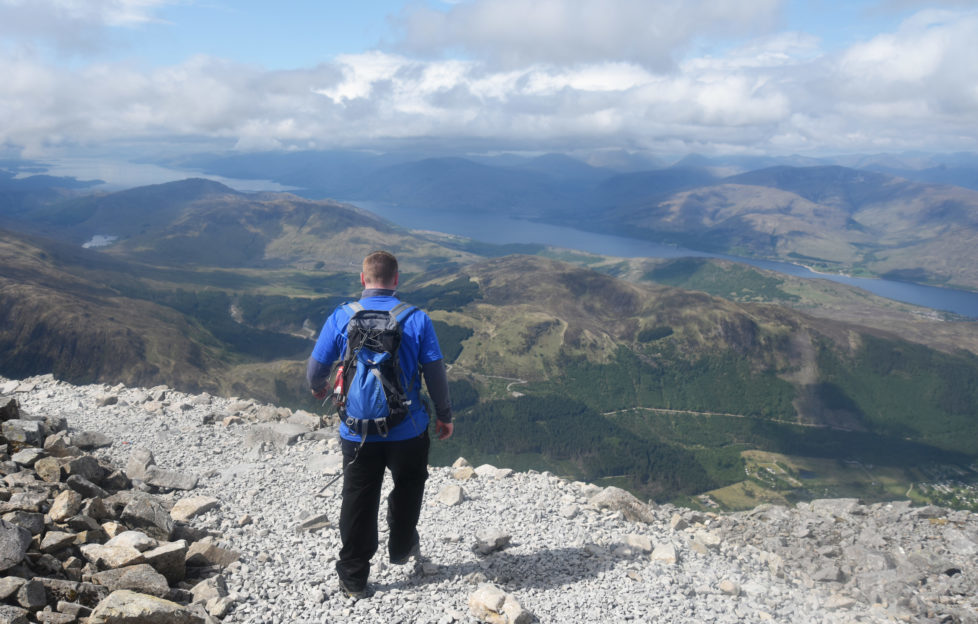 Tackling Ben Nevis by the Carn Mor Dearg Arête is an achievement for any hiker, but for Paul Brett and Lawrie Reynolds it was an incredible feat
As a mountain photographer and author, Paul had climbed Britain's highest mountain 3 times previously, but this time it was going to be more than a little different.
Going with him to the summit was his friend, Lawrie, who is living with Cystic Fibrosis and has to take medication on a daily basis.
Lawrie's family has already lost his sister Haley to the incurable and life-limiting condition when she was 21, when a double-lung transplant could not be found for her. At some point in the future Lawrie will also need the operation, but he is determined to keep going and achieve the impossible despite his condition.
Throughout Haley's battle with CF, and Lawrie's ongoing treatment, one comforting constant for their family has been The Butterfly Trust, a charity which provides one-to-one support to people living with Cystic Fibrosis in Scotland.
"I decided to climb Nevis to prove to myself I can achieve something which many people without CF might not ever do," said Lawrie, "and to raise funds for Butterfly Trust who have been such a support to me, my family and my sister."
A Gruelling Climb
An experienced mountaineer, Paul knew what they were up against.
"I've had to perform a self-arrest on the higher slopes on a previous winter traverse of the infamous CMD arête, I was fully aware of the challengers facing a first-time climber," Paul said.
"And with that climber being a Cystic Fibrosis sufferer, my objectives were simply to get him to the top safely!"
Lawrie was determined to do the climb, so the pair of them set out their route and left their home in Musselburgh at 2.30 am – getting to their starting point as early as possible to get ahead of the crowds.
"Before the climb I was eager and excited – but also anxious as it was my first ever climb, having only seen Paul's shots of what was ahead. We started climbing around 6 am, and with the first slopes being really steep I was soon breathing hard."
"If you believe and want to achieve something – it can be done"
"It was hard going with the false summits," admitted Lawrie, "and I had to dig deep to keep going. Paul's knowledge of the route was a big help, and reaching the top gave me a great sense of achievement."
Despite the arduous climb, and the mist that set in making visibility difficult, Paul and Lawrie made it to the summit at 1,346 metres (4,414 ft) and back again in 8 hours.
"I felt wasn't just showing myself, but showing others, with or without CF, that if you believe and want to achieve something it can be done."
Paul added "As Lawrie crested over the top and realised it was the summit I must admit I had a surge of emotion at his achievement in completing a route most people will never see – let alone a CF sufferer."
Paul and Lawrie's Just Giving page can be found here to raise funds for the charity that has given them so much support.