Afternoon Tea In Scotland!
---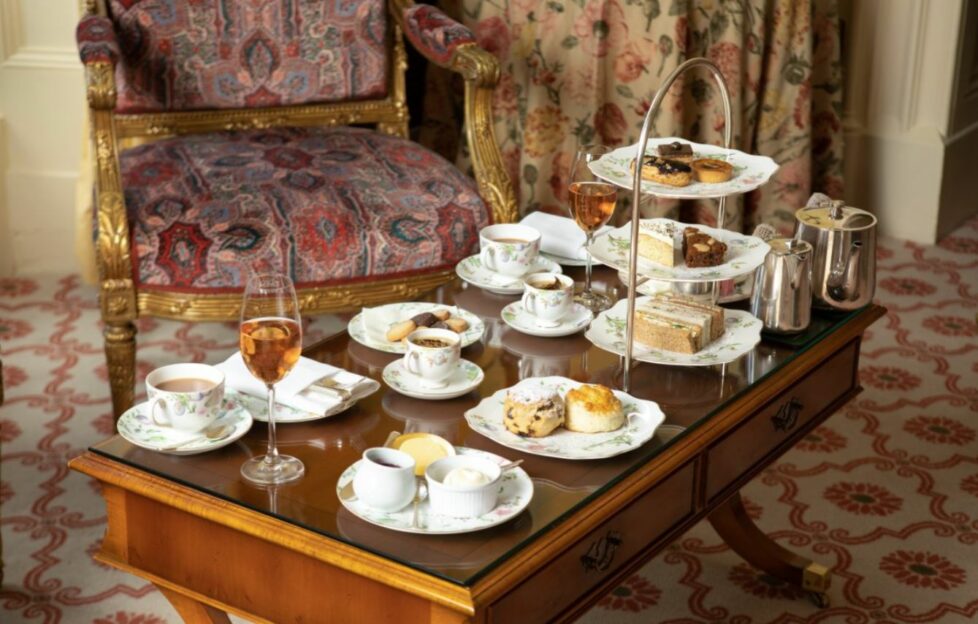 Discover some of our favourite afternoon tea spots in Scotland…
It's National Afternoon Tea Week!
Steeped in history and served with a touch of Scottish flair, afternoon tea in Scotland is a special experience.
Enjoy some of the top tea spots across this enchanting country.
The Balmoral, Edinburgh
Nestled in the heart of Scotland's capital, The Balmoral Hotel is an icon of luxury and sophistication. Tea is served in the palm-court-style surroundings of the Palm Court, embodies the essence of timeless charm. Indulge in an array of freshly baked scones, delicate finger sandwiches, and exquisite pastries while sipping on a selection of handpicked teas. The Balmoral's royal connection and impeccable service ensure that every moment spent here is fit for royalty.
www.roccofortehotels.com/hotels-and-resorts/the-balmoral-hotel/dining/palm-court
Gleneagles, Perthshire
Escape to the picturesque landscapes of Perthshire and discover the allure of Gleneagles. Renowned for its world-class amenities, this five-star resort offers afternoon tea that marries tradition with innovation. Enjoy the classic elements, including dainty cakes and savouries, while being treated to panoramic views of the lush Scottish countryside. For an extra touch of opulence, opt for the champagne option and raise a glass to the Highland haven that surrounds you.
www.gleneagles.com/eat-drink/afternoon-tea
The Willow Tea Rooms, Glasgow
Step into a world of artistry and charm at The Willow Tea Rooms, a Glasgow institution designed by renowned architect Charles Rennie Mackintosh. Combining Art Nouveau aesthetics with culinary excellence, this tea room offers a unique afternoon tea experience. Delight in the intricate design of the tearoom as you savour a selection of delectable treats. From the meticulously crafted sandwiches to the handcrafted pastries, each bite is a testament to the merging of art and gastronomy.
www.mackintoshatthewillow.com/afternoon-tea-2
Inverlochy Castle Hotel, Fort William
Inverlochy Castle Hotel, nestled at the foot of Ben Nevis, boasts an experience that encapsulates the essence of Highland grandeur. The elegant surroundings of the hotel's drawing room provide the perfect backdrop for an indulgent tea session. Delight in warm scones served with clotted cream and homemade preserves, all while surrounded by opulent furnishings and breath-taking views of the Scottish Highlands.
www.inverlochycastlehotel.com/food-drink/afternoon-tea
The Peacock Alley, Edinburgh
For those seeking a more contemporary twist on afternoon tea, The Peacock Alley at The Waldorf Astoria Hotel in Edinburgh offers a sophisticated and stylish experience. The modern ambiance complements the traditional offerings, creating a harmonious blend of old and new. Enjoy an assortment of freshly baked goods and premium teas, all within an atmosphere that exudes luxury and glamour.
www.hilton.com/en/hotels/ednchwa-waldorf-astoria-edinburgh-the-caledonian/dining/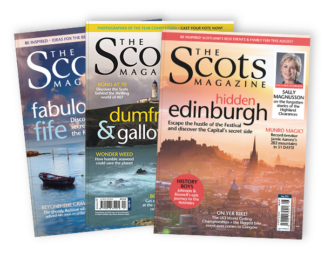 Discover more about Scotland every month in The Scots Magazine. Subscribe today (CLICK HERE)