Pick Your Own Pumpkins In Scotland
---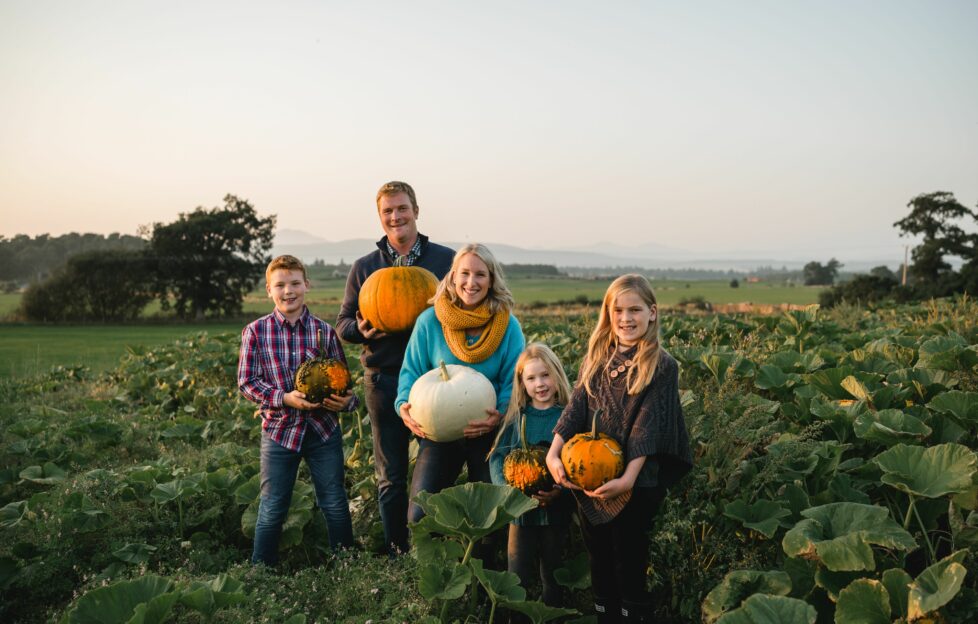 We run down some of the best places in Scotland to enjoy the full autumnal experience of picking the perfect pumpkin from your local patch…
Scottish pumpkins come in all shapes, sizes and colours! And it's nearly pumpkin picking season.
So explore your local pumpkin patch and enjoy a unique Hallowe'en experience.
Here are some of our top picks.
Arnprior Farm, Stirling
This is Scotland's original pumpkin patch and it was established in 2015. This year, expect 15,000 pumpkins at Arnprior farm where you can pick your own pumpkin from a 6-acre pumpkin patch in Stirlingshire. The massive Cinderella orange pumpkins are impressive but go fast! And expect special Instragramable picks such as the green warty pumpkins, white pumpkins and stripy ones.
Craigie's Fruit Farm, South Queensferry
From 'mini' to 'mammoth', there's a large variety of pumpkins to pick at Craigie's. Pumpkin varieties include Mars, Snowman, Knucklehead, Crown Prince, Harvest Moon and Polar Bear. Buy an entry voucher online ahead of your visit to gain entry to the field. You can check dates below to see what's available.
South Ardbennie Farm
What's in the pumpkin patch this year? Orange pumpkins, white pumpkins, blue pumpkins, striped pumpkins, green pumpkins. It is one ticket per car rather than per person for this patch, so you're really getting your money's worth.
Cairnie Fruit Farm, Cupar Fife
Best known for its mega maze (all month) and its Hallowe'en torchlight maze, every year from October 31 to 2 November. While pumpkin picking why not consider picking other in season fuits too as the farm is situated on 120 acres, 45 of which are producing top quality fruit. No booking ahead is required.
Balgone Estate, East Lothian
In the run-up to Halloween, the pumpkin patch will be open on the weekends from October 15 – 31. New this year is the Amazing Maize Maze. This spooky haunted themed Mazie Maze will have you picking up the pace. Lots of onsite food stalls will be available too from The Crown & Kitchen, Mimi's Bakehouse, Seriously Dough and The Big Blu Pizza.