Uncovering Ancient Secrets at Kelvingrove
---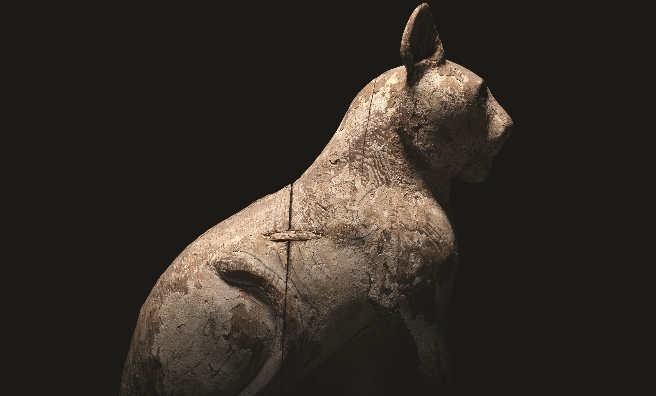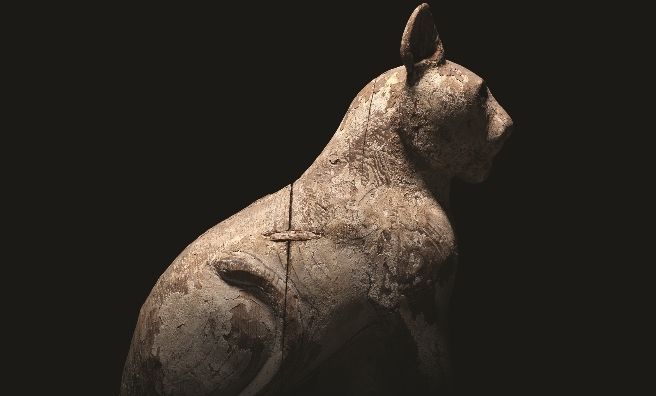 A Cat Mummy is one of the star exhibits at the Gifts of the Gods Exhibition at Kelvingrove Museum
A fascinating new exhibition looking at Ancient Egyptian animal mummies is now open at Kelvingrove Museum and Art Gallery in Glasgow.
Gifts for the Gods: Animal Mummies Revealed features over 60 animal mummies, which were prepared in their millions as offerings to the gods. From bound crocodiles, entombed cats, mummified jackals and completely uncovered birds, the exhibition at Kelvingrove explores how technology such as CT scans and x-rays can reveal the contents of animal mummies and enhance our understanding of this period.
Sacred gifts given by the Ancient Egyptians to their gods
The show, based on research carried out by the University of Manchester, brings together key objects from Glasgow's archaeological collection with rarely seen animal mummies from Manchester Museum.
"We want to show that the vast majority of mummified animals were not pets but sacred gifts given by the ancient Egyptians to their many gods," explained Dr Campbell Price, Curator of Egypt and Sudan, Manchester Museum. "Science has helped Egyptologists understand the scale and complexity of animal mummification – and why the mummies were as popular with pilgrims in ancient times as they are with museum visitors today."
Visitors to the exhibition begin their journey by stepping back in time to ancient Egypt, when it was a country of lush grassland. The next gallery introduces an animal catacomb, lined with pots containing votive animal mummies, centred on a shrine for worship.
Moving through the exhibition, visitors discover how work by the University of Manchester revealed that as many as a third of the animal mummies studied contain no animal material, a third have parts of animals and only the remaining third have an animal inside.
Cats were sacred to Bastet, the goddess of motherhood
The early preconception was that many of these mummies were fake. However, experts now believe that many of the wealthy Egyptians who commissioned animal mummies may have known they would be empty and were more concerned that the outside of the mummy looked recognisable to the god to which it was being offered. Ibis birds, for example, were linked to Thoth, the god of wisdom and writing, while cats were sacred to Bastet, who was the goddess of motherhood.
The latter part of the exhibition looks at prominent British archaeologists in Egypt, with photographs, journal excerpts and objects explaining how animal mummies were discovered, excavated and chosen by archaeologists and museum experts and how they were collected and brought back to the UK for display and research.
Gifts for the Gods: Animal Mummies Revealed runs until 4 September 2016. Tickets cost £5 per adult and £3 per concession, children under 16 are free.  For more information or to buy tickets, click here.
---
Gifts For The Gods
Gifts for the Gods: Animal Mummies Revealed explores how ancient Egyptians prepared animal mummies in their millions as offerings to the gods
Over 60 mummies are on show at Kelvingrove Museum, including cats, birds and crocodiles
Myth-busting exhibition reveals what's inside the animal mummies through CT scans and x-ray images