Perthshire Wild Picnic Experience!
---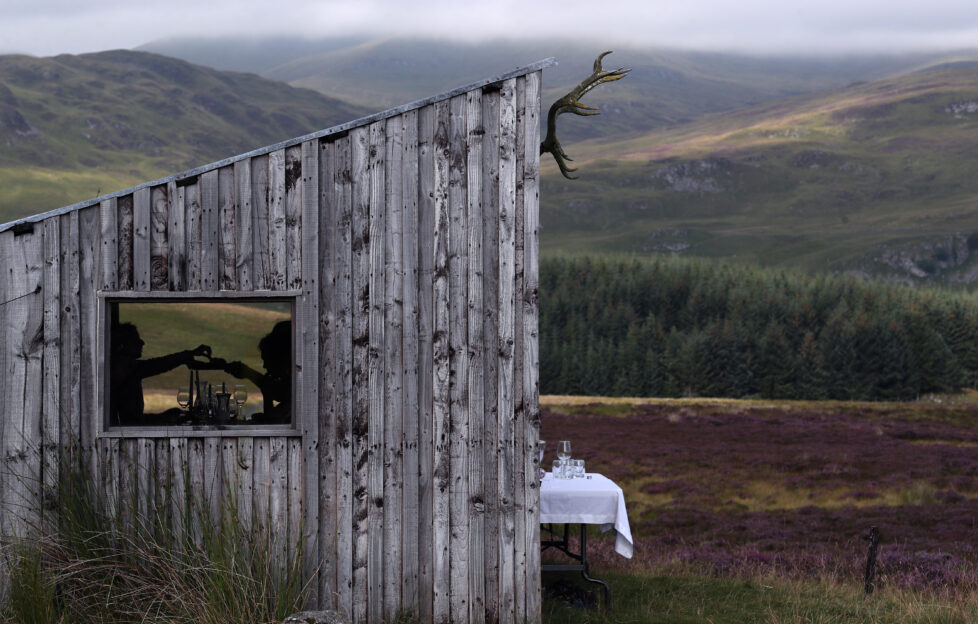 New wild picnic experience launched in Perthshire…
Experience outdoor Scotland with a wild picnic experience on the Straloch Estate!
Nestled amongst the Perthshire Highland hills within the 3000-acre Straloch Estate, lies the Lunch Hut, boasting magnificent panoramic views of the Scottish Highlands.
The remote Lunch Hut has a wood-burning stove, cosy throws, and furry rugs to combat any windy weather. Twinkling fairy lights, candles and a table groaning with delicious treats ready to provide a taste of Highland hygge. This can be booked from two guests up to 12 guests.
Straloch Estate has two stylish self-catering cottages, but the Wild Picnics service is now available to non-residents who are keen to experience the hidden beauty of the area.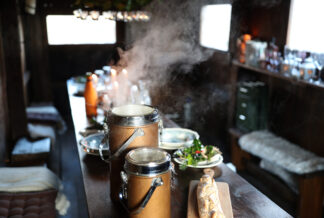 Picnics can be accompanied by a private wildlife walk through the estate, taking in an abundance of wildflowers and butterflies, as well as red deer herds and diverse birdlife across three Sites of Special Scientific Interest (SSSI).
There's also the opportunity to take part in fishing on the River Fernate for wild brown trout. A short walk away from the Lunch Hut, the burn carves its way through stunning moorland. Picnics for those fishing can be taken at the Lunch Hut or on the jetty overlooking the loch.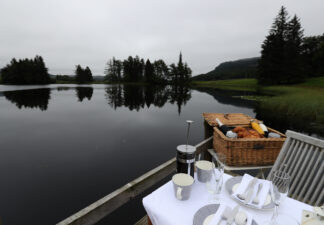 Just twenty minutes from Pitlochry, Straloch Estate provides a plentiful larder of venison and game, and the estate's well-kept walled garden is full of seasonal vegetables and herbs providing beautifully fresh produce for the varied menus. Picnic favourites include pork pies, sausage rolls and Scotch eggs, 'Nibbly Bits' of savoury shortbreads and palmiers alongside salads, sandwiches, and sweet treats. There are also hot options for soups and a warming range that can include a slow-roasted leg of lamb, casseroles or a fondue feast, which work particularly well for the cooler months. Children's dishes, plus vegetarian and gluten-free options are also available with a full range of hot and cold drinks.
Amongst the bounty of stunning scenery, other Wild Picnic spots are available by request including The Straloch Jetty, ideal for a tranquil breakfast or a sunset dinner overlooking the water at the edge of the loch. The Island is a great family adventure where you can build a campfire for sizzling sausages and toast marshmallows, build a den and skim stones. The Walled Garden provides a stunning and naturally colourful backdrop for an elegant banquet, afternoon tea, leisurely lunch, or a summer evening's drinks reception.