AWHH Children's Writing Competition S4-7 First Place
---
The winner of A Write Highland Hoolie's Children's Writing Competition, S 4-7, was Niamh Jobson, and you can read her entry below about her Highland home on the Isle of Eigg.
My Highland Home
Niamh Jobson
An island. The island of Eigg. That's where I live. A tiny 4 mile long, independant, renewable energy obsessed island with a population of 105 people. Probably the best example of a close community in the world. There are two sides to the island – literally not figuratively – and they are split by cliffs and forestry although there is a road through, of course. I live in Cleadale, the side with the incredible view of Rum, the view you find when you search 'Isle of Eigg' on Google, which is annoying because its Rum. There's a stone track down to the beach behind my house and incredible cliffs, forests, grass and waterfalls. A Visit Scotland advert.
There are musicians, lawyers, journalists, teachers, farmers, music producers, sailors, chefs, basket makers, all kinds of people. Most of them are outrageously eccentric, outgoing and interesting. Not all Scottish either. German, Spanish, Canadian, English, Australian, Hungarian, Welsh and most likely more that I've forgotten. It was one of the most cultured and eye-opening places I've ever been in my life, and now I live there.
I've met people everywhere who have been to Eigg once, or a few times, or go there several times a year and there hasn't been one who hasn't screamed their love for the island. It's a whole new experience they say. The most accepting and hospitable place they have ever been; an escape from reality; a community of people who look after each other and whoever comes along; a place to be as weird and insane as possible and not be judged; a place that attracts wonderful people from all over the world. And the parties, festivals and ceilidhs – they're on a different level. All these things. It makes me proud. There are a few downsides I suppose. One shop (the Spar) and its not open all the time, mostly only at boat times; one tearoom which serves as the restaurant, cafe, bar and local hangout for the island. A community hall, where the parties, festivals and ceilidhs are hosted, as well as craft fairs and primary school Physical Education. The boats are weather dependent so, often, people get stuck on the island or are stuck with no way to get onto the island.
There's no high school. That's the worst part. There's a primary school and nursery, but no high school. Although, if there were a high school, it would consist of me and seven others. Which would be a social disaster and we would all end up as outcasts who have no idea what is socially acceptable, unable to make friends or talk to non-islanders. So in a way, it's good that we have to drag ourselves to Mallaig on a small boat for a fortnight at a time and live in a hostel where there are so many rules that you have to think four times before you do something just in case it's not allowed. The other day when I switched on the toaster at the wall. I had a five minute debate with myself about whether that was okay or whether the toaster was off for an  unknown reason and I was disobeying the staff by turning it on without permission. Leaving your phone charger in the wall when you go to school is another one, even when it's switched off, you occasionally get in trouble. At other times they don't care
though. Confusing. You must be up for breakfast at a set time, there's a set time to be out for school, a set dinner time, set hour for study, set curfew (a surprisingly reasonable 10pm,) set bedtime. Failure to stick by these results in sanctions: extra study, early curfew,early bed time. Although annoying, it's not the staff's fault: they are legally obliged to run the hostel this way. There's a TV room, a games room, a computer room, an art room and a social area, so it's quite generous, but I prefer to freeze outside on the streets of Mallaig with my idiot friends (whom I love dearly) then go to bed and watch "Trainspotting," again and again and again. It's my favourite film, but it's also the only film successfully downloaded on my laptop, so I don't have much choice. Not a bad way to spend my time, but I'd rather go home to Eigg every day and see my family. Even once a week would be better:I could have dinner when I choose, and study when I choose for the time that I think necessary, and choose my
own bed time (which would probably be about 2 hours earlier than my hostel one.) The freedom of choice sounds good.
I love telling people about my island, especially people from Glasgow or some other big bright city.
The fact that I live in a small stone house on an independent island in the Inner Hebrides on the west coast of the Scottish Highlands, makes me feel a hundred times more Scottish than whoever I'm speaking to, even if they're also from Scotland. The mainland is a different kind of place; and the Lowlands are a completely different place altogether. I love Glasgow but Eigg has a special place in my heart.
I have been obsessed with the island since the first time my dad took me over. My dad lived there in his 20s when he was a diver – the the atmosphere and the people there made him who he is today. I didn't know how a bunch of people could change someone so much but, as soon as I got to the island, I understood exactly.
These people taught me to be kind, to forgive, not to judge. They taught me that trust is everything; that you should love and take care of your friends and anyone else who needs help. That if you want to dance then you should dance. You should love yourself but not be a pretentious twat. Learn to be yourself completely and not feel obliged to follow trends. Don't be a fake. They taught me to love and support my country and develop my own opinions as it's important to know what's going on. To respect nature, don't litter, appreciate a good view, all that. Stay loyal to Scotland, but travel, for interest. Stay open-minded. Follow your dream. You might not become famous but you'll be happy, and there will be people who appreciate and respect what you're doing. Not everything has to be traditional: marriage, several kids and a semi-detached house with a fixed-interest mortgage isn't an obligation, it's a choice. Live how you want. Appreciate music, real music.
Me and my Dad are similar in that respect, but it wasn't just him and Mum who made me who I am today. It was Eigg.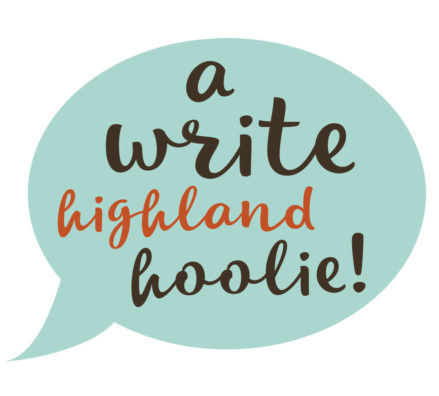 ---
More Entries
Click below to read more entries in the S 4-7 category…
First Place
Second Place
Third Place