Book Review: Nancy J. Hughes
---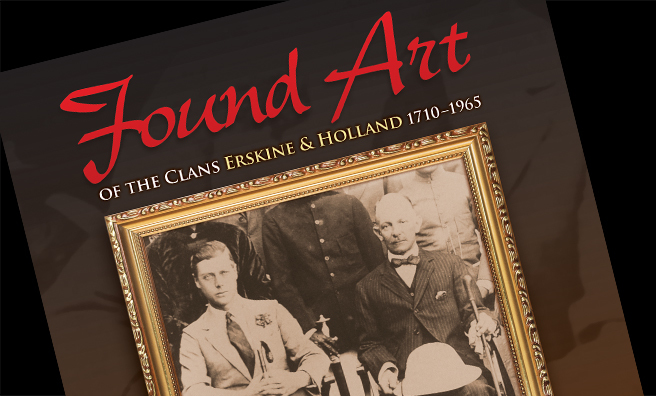 Discover 300 years of influence in Found Art of the Clans Erskine and Holland 1710-1965
In 2010, Nancy J Hughes inherited artefacts which date all the way back to 1710. The worth of these heirlooms is yet to be determined, but their historical worth and provenance has made them invaluable.
The unique art collection has allowed Nancy – and now her readers too – to discover generations of Erskines and Hollands who influenced Scottish culture, the government, and the crown. They were Lord Advocates of Scotland, Lord High Chancellor of the United Kingdom and judicial advisers to the King of Siam.
Their fascinating tale features adultery, illegitimacy, but, above all, brilliant, eccentric men who were deeply loyal to family, king, and country and formed close bonds with the scientific and intellectual elite of their day.
Through their legal brilliance, religious and political convictions, and eccentric passions they shared influence over centuries of British history.
Discover more at foundartoftheclans.com
Found Art of the Clans Erskine and Holland 1710-1965 is available on Amazon.UK, £23.04.