Caerlaverock Castle
---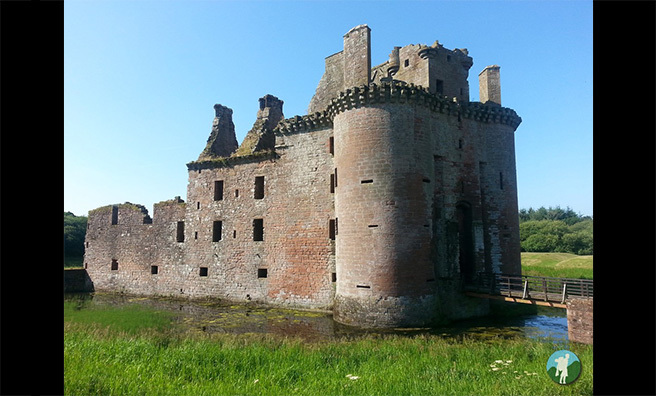 Ah, you've got to love a good moat – and there certainly isn't a better one than the one at Caerlaverock Castle.
In an incredibly rare occurrence, Caerlaverock's romantic triangular layout brings my childhood scribbles of medieval musings to life.
Difficult to breach, it still had to withstand a siege or two and its history makes for some fabulous reading as it was forced to endure the full wrath of Edward I in the Wars of Independence.
For visiting information click here.